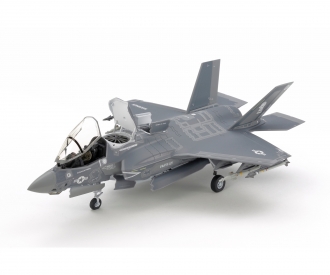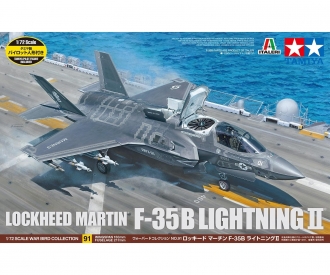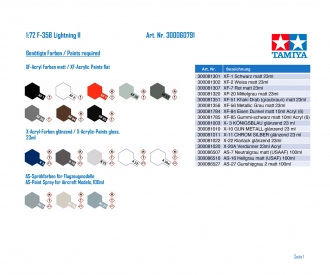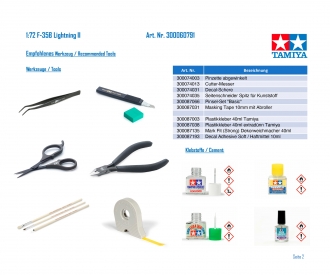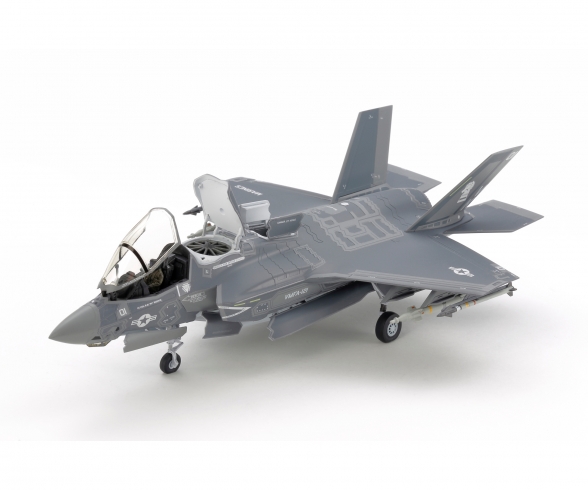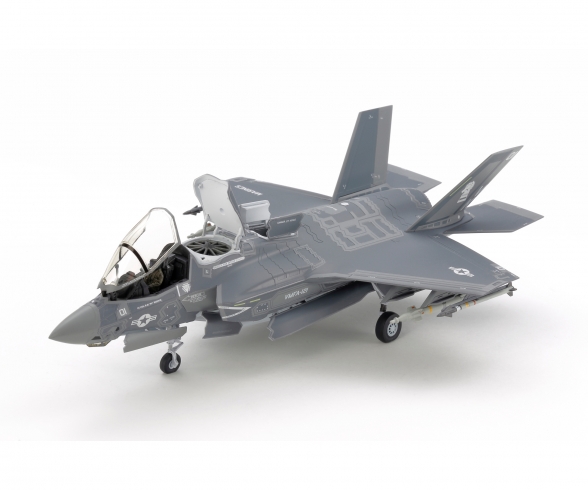 Quantity:
1
2
3
4
5
6
7
8
9
10
11
12
13
14
15
16
17
18
19
20
21
22
23
24
25
26
27
28
29
30
This item can only be delivered to the following countries: Germany, Austria, Portugal, Netherlands, Hungary
Article number: 300060791
Product: 1/72 F-35B Lightning II

The F-35 Lightning II is a state-of-the-art multirole stealth fighter developed by Lockheed Martin for the U.S. military and selected allies. The fighter has three variants: the multi-role fighter F-35A, the short take-off and vertical landing (STOVL) F-35B, and the carrier-capable F-35C. This 1/72 scale model was manufactured by Italeri in 2019 and now joins the Tamiya 1/72 scale War Bird Series with the addition of Tamiya materials.

About the Model
• This is a 1/72 scale plastic model assembly kit.
• The model accurately captures the form of this highly modern STOVL aircraft.
• Comes with new packaging and instruction manual designed by Tamiya, plus a brand new Tamiya figure and decals for markings and panel lines.
• Markings are included to depict a choice of two F-35Bs at the U.S. base in Iwakuni, Japan.
• Parts are included to recreate ordnance such as AIM-120 air-to-air missiles, plus a missile troley.
• Choose between open and closed canopy parts.
• Aircraft and ordnance parts are a product of Italeri.