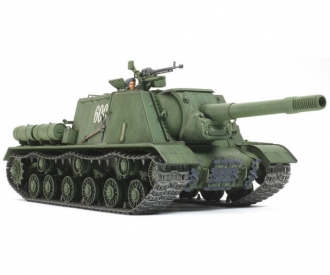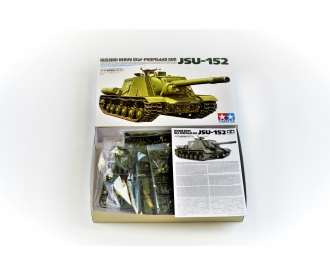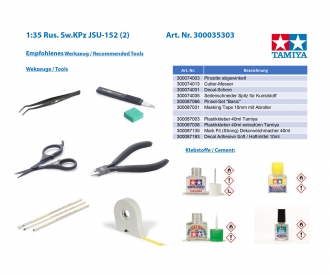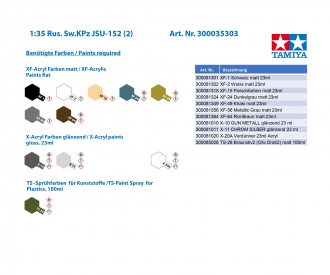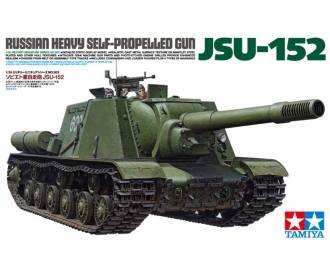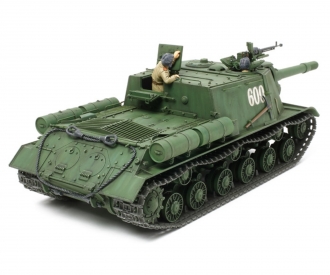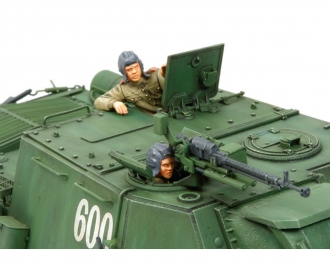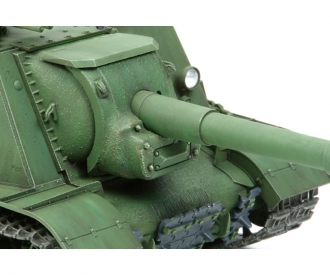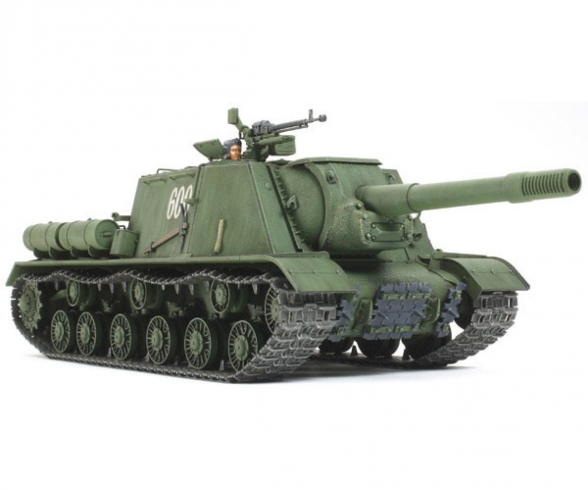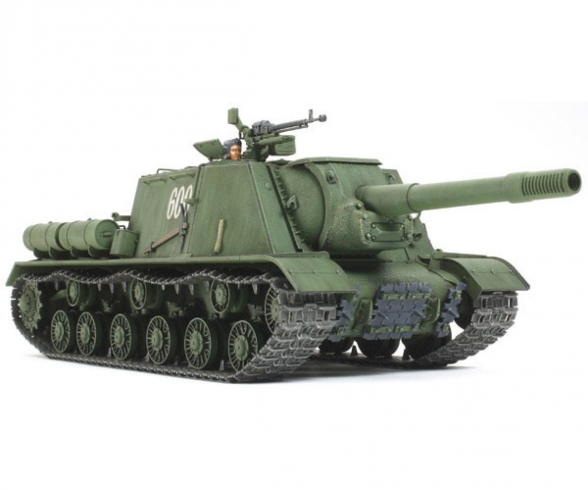 This item can only be delivered to the following countries: Germany, Austria, Portugal, Netherlands, Hungary
Article number: 300035303
Product: 1:35 Sov. Heavy MBT JSU-152 (2)

The Russian army utilized the JS-2 heavy tank chassis to create the JSU-152 t, which opposed German tanks such as the Tiger I. The heavy self-propelled gun first entered into battle at Kursk in 1943. The JSU-152 featured improved armor protection and a simple superstructure, in which the ML-20S 152mm Howitzer resided. The Howitzer could fire the same ammunition as other guns. From up to 700m away, the Howitzer could provide direct fire and from up to 15km away the vehicle could provide indirect fire. The heavy shells could penetrate 120mm armor at a distance of 1km and destroy concrete walls up to 300m thick. In September 1943, mass production began on the JSU-152. In the summer of 1944, the JSU-152 entered its first official battle during Operation Bagration. The JSU-152 earned the nickname "Zveroboy (beast killer)" due to the vehicles ability to destroy Tiger I and Panther tanks. The JSU-152 also greatly contributed to the Russian victory at the Battle of Berlin. Over 4,075 JSU-152 were built during WWII and over 5,000 were produced after WWII and posed a threat to the West until the 1970s.


Warning! Not suitable for children under 3 years due to small parts. Choking hazard!