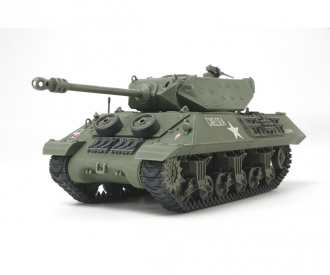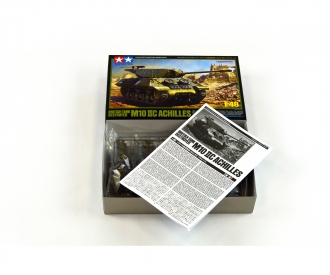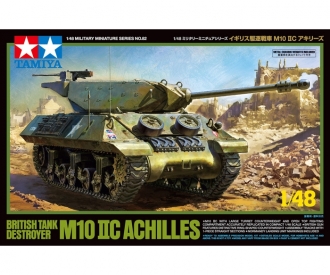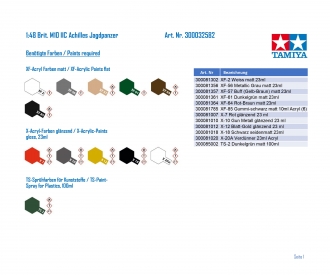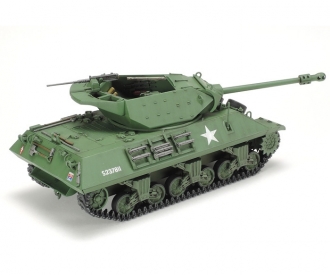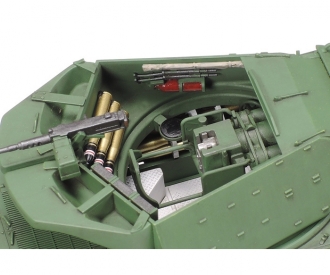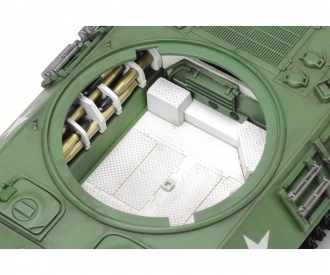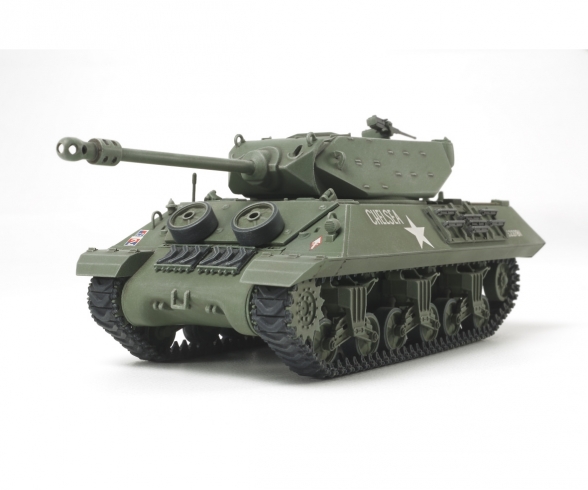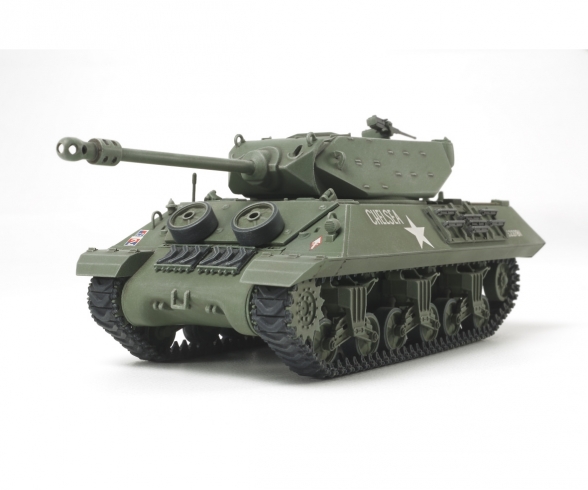 1:48 Brit. M10 IIC Achilles Tank dest.
Article number: 300032582
Age recommendation: from 14 years
Quantity:
1
2
3
4
5
6
7
8
9
10
11
12
13
14
15
16
17
18
19
20
21
22
23
24
25
26
27
28
29
30
This item can only be delivered to the following countries: Germany, Austria, Portugal, Netherlands, Hungary
Article number: 300032582
Product: 1:48 WWII British M10 IIC Achilles

Britain was supplied with a number of American M10 tank destroyers under the Lend-Lease programme. The M10 was based upon the famed M4 Sherman tank, but with lighter and more highly sloped armor which allowed the M10 to reach higher speeds. The British switched the original U.S. 3-inch gun with their own powerful 17-pounder on over 1,000 M10s, changing the name to IIC, or sometimes "Achilles". While the new gun required a muzzle brake to be fitted onto the vehicle, other modifications were limited to thicker front and side armor, plus a turret-top shield. With this year marking the 70th anniversary of the D-Day operations, the Achilles provides a timely new face for the 1/48 Military Miniatures series.

About the Model
• This is a 1/48 scale plastic model assembly kit. Length: 152mm, width: 63mm.
• The form of the Achilles with British 17-pounder gun and characteristic "duck bill" muzzle brake is
faithfully recreated.
• The model depicts a late production version of the tank destroyer with suspension bogies raised upon support roller brackets.
• The open top fighting department is authentically reproduced using a limited number of parts.
• Includes markings to recreate an Achilles which took part in the Normandy landings that were central to the D-Day operation.
• Features a plastic lower hull.