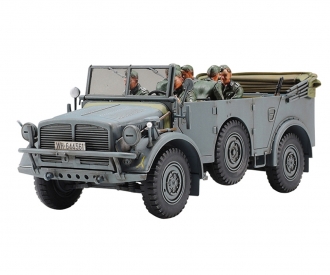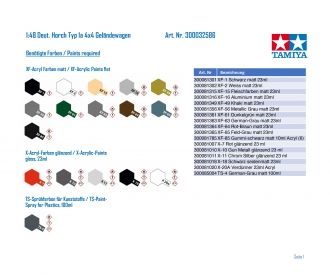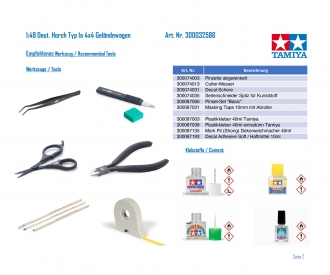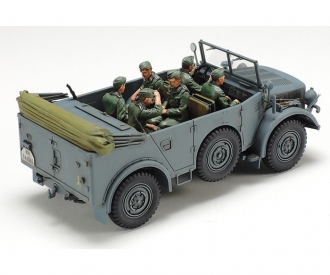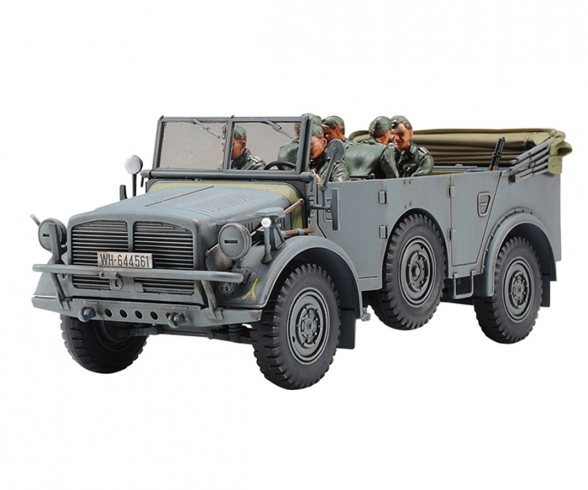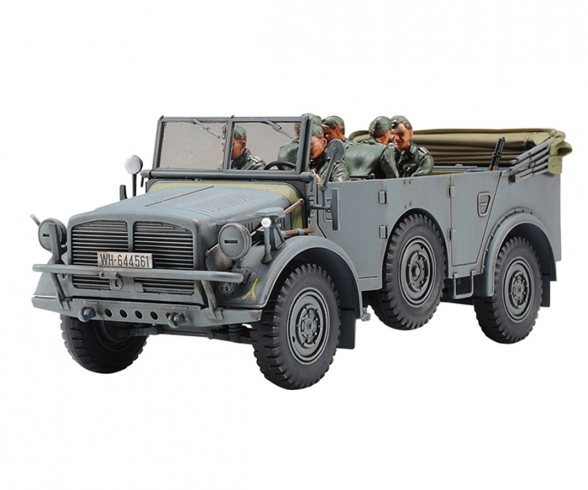 This item can only be delivered to the following countries: Germany, Austria, Portugal, Netherlands, Hungary
Article number: 300032586
Product: 1/48 German Horch 1a

The Horch 1a was developed in accordance with the pre-WWII "Einheits Program," which aimed at streamlining vehicle production. The soft-top vehicle could carry 8 crew members, and had a V8 engine providing 80hp. It possessed a range of 400km, and was given an oversized radiator to help it battle on in tough environments such as North Africa. Another notable feature was the 120-liter fuel tank, split in two around the prop shaft. Around 2,900 were produced between 1937 and 1940; the Type 1a was used heavily in the early stages of WWII.