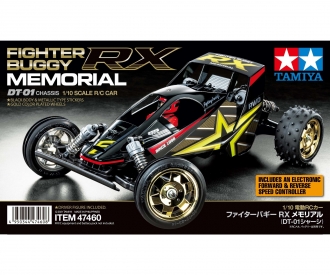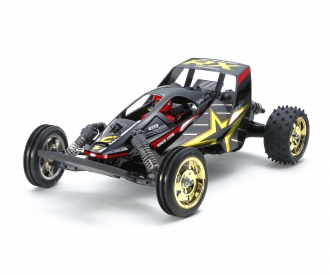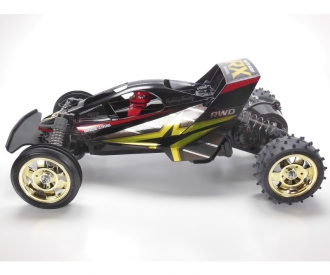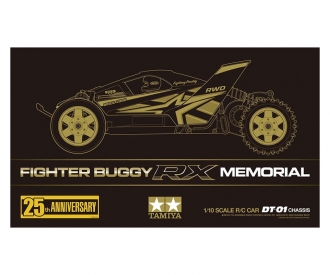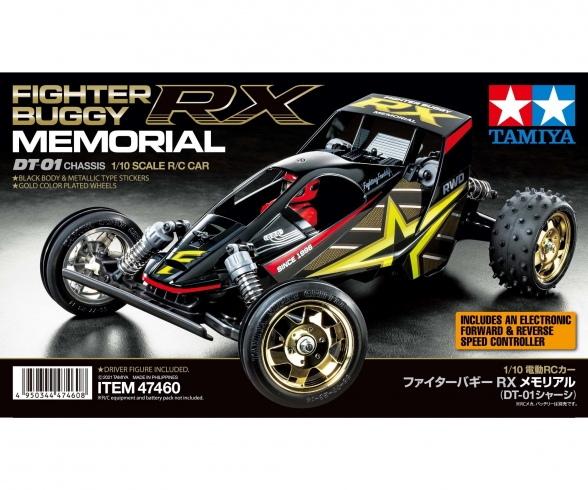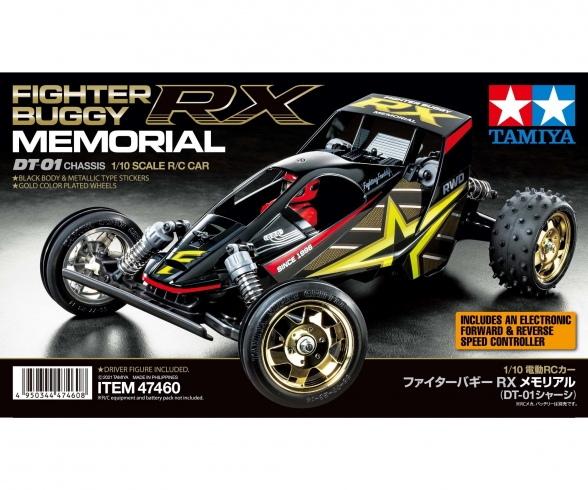 1:10 RC Fighter Buggy RX Memorial DT-01
Article number: 300047460
Age recommendation: from 14 years
Quantity:
1
2
3
4
5
6
7
8
9
10
11
12
13
14
15
16
17
18
19
20
21
22
23
24
25
26
27
28
29
30
in stock, Delivery time 1-3 working days within Germany
This item can only be delivered to the following countries: Germany, Austria, Portugal, Netherlands, Hungary
Article number: 300047460
Product: 1:10 RC Fighter Buggy RX Memorial DT-01

1996 was the year that the Fighter Buggy RX first appeared, and it played a big part in the German "Fighter Cup" series, which also started in the same year and marks its 25th anniversary in 2021. To celebrate, we are releasing this special Memorial edition of the kit, based upon the trusty DT-01 chassis.

About the Model
• This is a 1/10 scale R/C model assembly kit. Length: 390mm, width: 236mm, height: 138mm.
• Features a stylish molded plastic buggy body and integrated wing, with parts included to create a driver figure.
• The DT-01 chassis gives proven off-road performance, underpinned by rear rolling rigid axle suspension with a sealed gear case and differential for smooth power and turns. The front of the model employs a swing axle setup for ample stroke.
• Durable ABS plastic wheels are paired with ribbed front and spike rear tires.
• CVA oil dampers ensure your ride has superior cushioning.