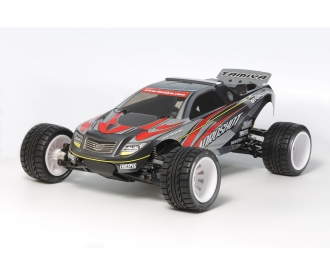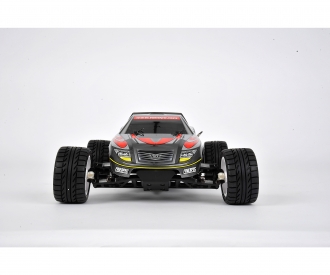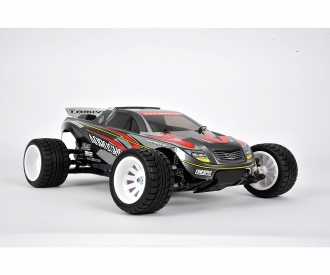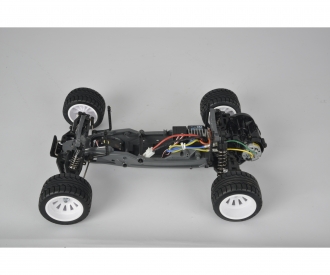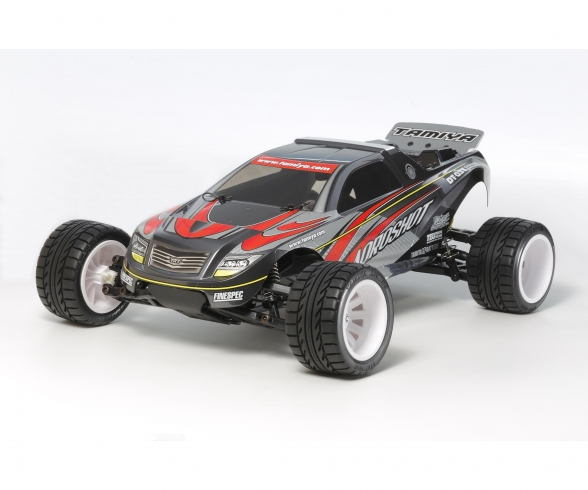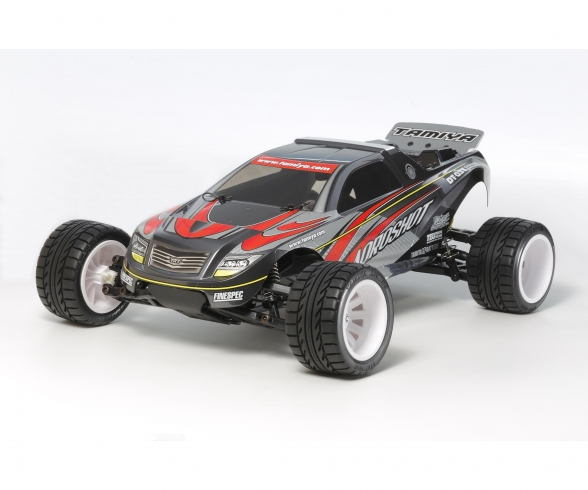 Quantity:
1
2
3
4
5
6
7
8
9
10
11
12
13
14
15
16
17
18
19
20
21
22
23
24
25
26
27
28
29
30
This item can only be delivered to the following countries: Germany, Austria, Portugal, Netherlands, Hungary
Article number: 300158610
Product: 1/10 RC AQROSHOT (DT-03T)

In early 2014 Tamiya introduced the new DT-03 off-road chassis. For 2015 Tamiya introduces the DT-03T, which is a TRUCK variant. The platform is intended as an easy-to-get-started model to encourage young drivers to enter the world of R/C. Its intuitive yet tough design allows hassle-free assembly and gives less experienced users the opportunity to get to grips with R/C model composition and construction. The truck variant allows users to tackle bumpy street or parking lot terrain with its taller stance and wide and low profile road hugging equipped tires.
Warning notices:
Read carefully and fully understand the instructions before commencing assembly. A supervising adult should also read the instructions if a child assembles the model.
When assembling this kit, tools including knives are used. Extra care should be taken to avoid personal injury.
Read and follow the instructions supplied with paints and/or cement, if used (not included in kit).
Keep out of reach of small children. Children must not be allowed to put any parts in their mouths, or pull vinyl bags over their heads.
- The DT-03T is based upon the DT-03, and inherits its hassle-free assembly, durability and effortless drive.
- Utilizes a longitudinally-placed rear motor, rear-wheel drive configuration.
- Incorporates a long wheelbase stance which enables more stable performance.
- Includes a Torque-Tuned motor.
- Stadium truck-style wheels are fitted with wide tread radial tires.
- Includes Tamiya TBLE-02S ESC (capable of running brushed and brushless motors)
- Over 10 Hop-Up-Options are available to boost the performance of the truck.