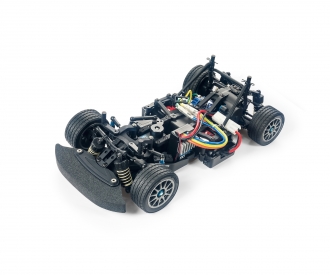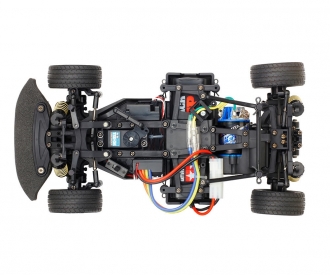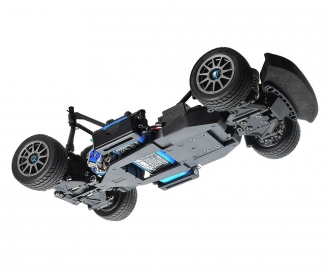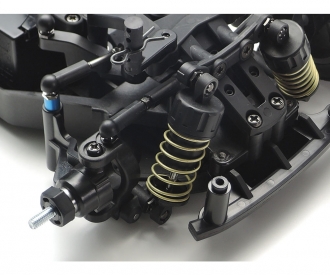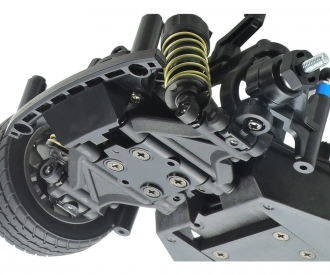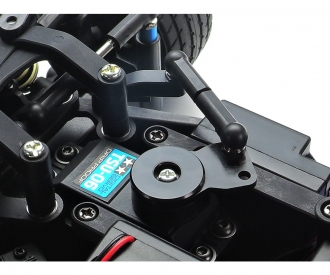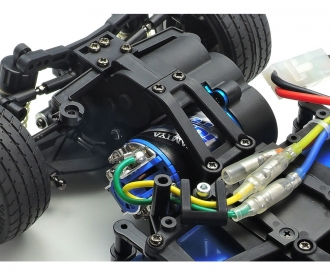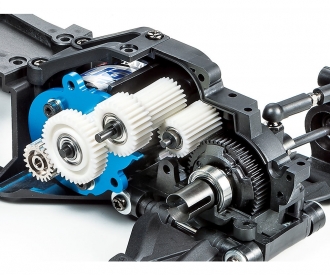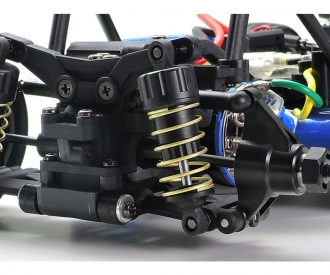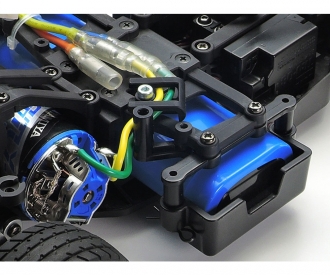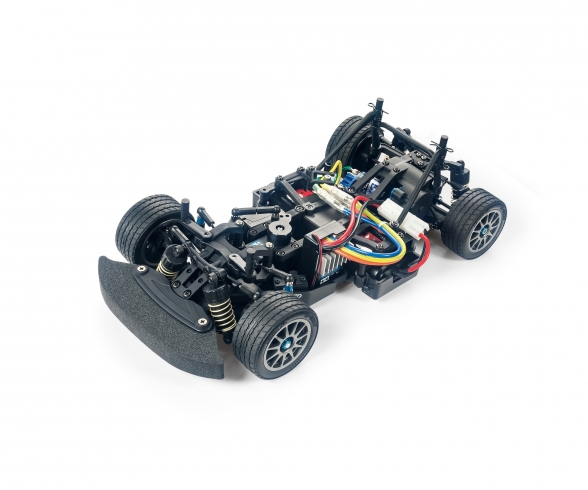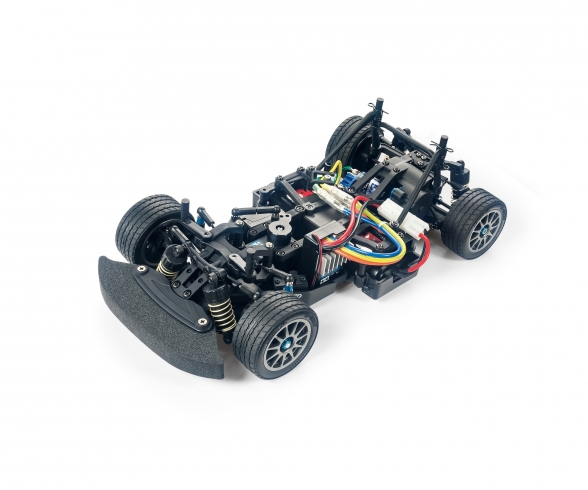 Quantity:
1
2
3
4
5
6
7
8
9
10
11
12
13
14
15
16
17
18
19
20
21
22
23
24
25
26
27
28
29
30
This item can only be delivered to the following countries: Germany, Austria, Portugal, Netherlands, Hungary
Article number: 300058669
Product: 1:10 RC M-08 Chassis Kit

The long-running and popular M-Chassis series welcomes a new member with the M-08 Concept chassis, which employs a midship motor, rear-wheel drive layout for superior rear traction, plus a main frame split into front and rear sections.

About the Model
• This is a 1/10 scale R/C model assembly kit.
• The chassis is split into front (suspension and servo) and rear (motor and battery) sections. It can be
assembled into three different wheelbases: S (210mm), M (225mm) or L (239mm).
• Rear-midship motor powers rear wheels via a differential in the MR setup.
• Oil-filled differential gear is the TA06 design, which was also employed on the M-07 Concept chassis.
• Features proven M-07 Concept designs: suspension arms, uprights, suspension mounts and aluminum parts.
• Includes CVA oil dampers, universal drive shafts, full ball bearings and hi-torque servo saver.
• Comes with new front suspension mounts (0 degrees) and hub carriers (2 degrees) for a total caster angle of
2 degrees, and smooth cornering.
• Compatible with M-06 Chassis bodies.
• Compatible with M-07 Concept Hop-Up Option parts such as Aluminum Rear Suspension Mount (Skid
Angle Adjustment) (54787), Aluminum Rear Uprights (54781) and Low-Friction King Pin Pipes (54813).