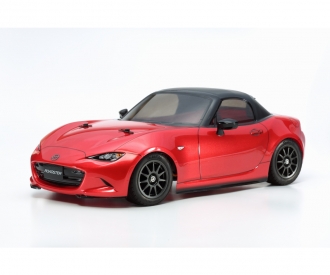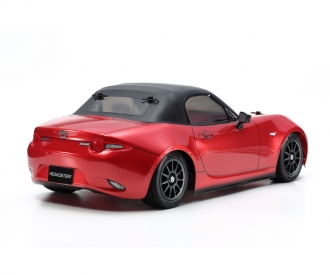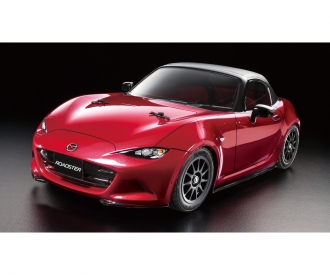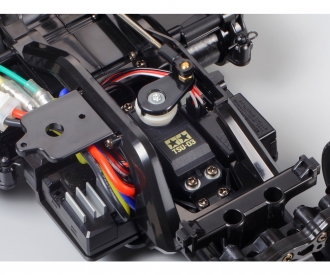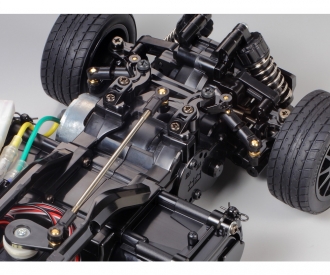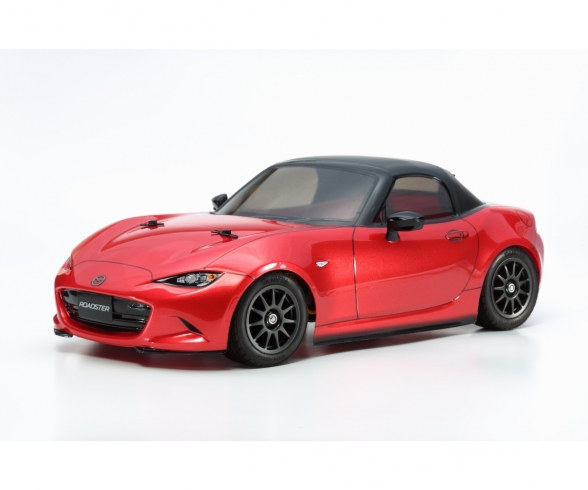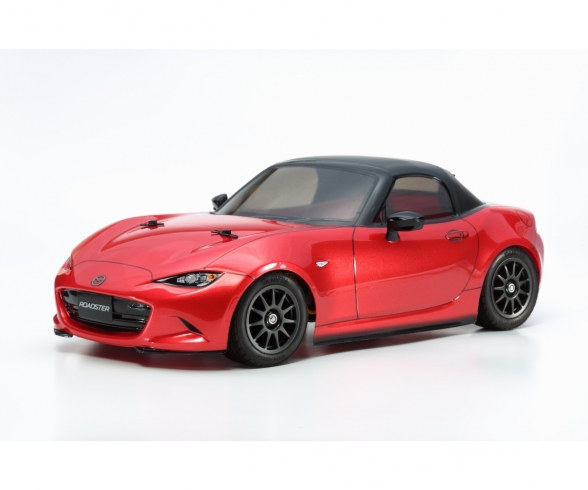 in stock, Delivery time 1-3 working days within Germany
This item can only be delivered to the following countries: Germany, Austria, Portugal, Netherlands, Hungary
Article number: 300058624
Product: 1:10 RC Mazda MX-5 (M-05) Roadster

This R/C assembly kit model recreates the 4th generation of the Mazda MX-5 (also known as the Roadster in Japan and the Miata MX-5 in the U.S.), the iconic car with a heritage dating back to 1989 and total sales in excess of 950,000. The dynamic and lightweight car was made to amplify the thrill of driving, with a punchy 1.5-liter (2.0-liter in North American market cars) inline 4-engine and 6-speed transmission, while including modern must-haves such as advanced safety equipment.

The Tamiya R/C model faithfully captures the fun and maneuverability of the real life subject as it comes on the proven M-05 M-chassis platform. The M-05 is a simple to build FWD (front wheel drive) machine, which allows for plenty of after-market parts to be outfitted as you grow with your skill. The lightweight, narrow semi-monocoque frame offers an optimized weight distribution and a low center of gravity. A ground-hugging 4-wheel independent double wishbone suspension and a 3-piece steering linkage ensure excellent stability during high-speed cornering.

Three wheelbase lengths (210mm, 225mm, 239mm) are possible by simply switching the position of the rear suspension parts, enabling a wide range of body choices available from Tamiya.


Warning notices:
Read carefully and fully understand the instructions before commencing assembly. A supervising adult should also read the instructions if a child assembles the model.
When assembling this kit, tools including knives are used. Extra care should be taken to avoid personal injury.
Read and follow the instructions supplied with paints and/or cement, if used (not included in kit).
Keep out of reach of small children. Children must not be allowed to put any parts in their mouths, or pull vinyl bags over their heads.