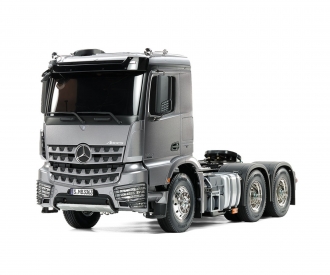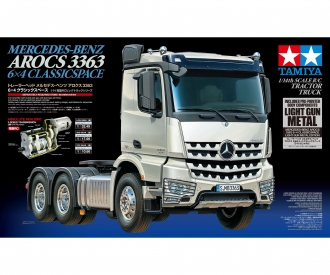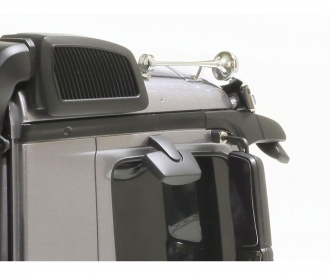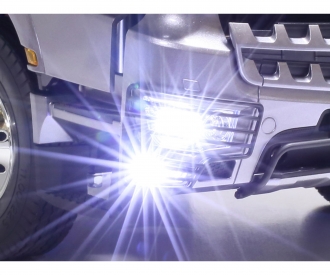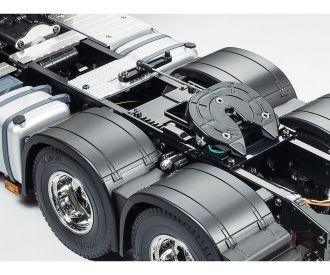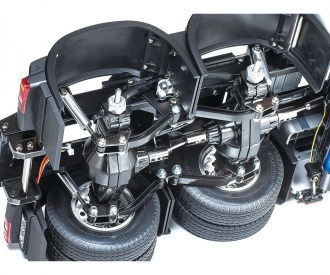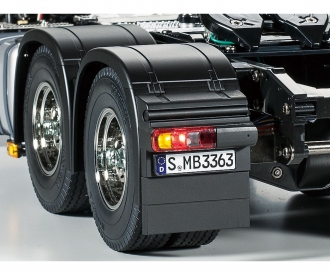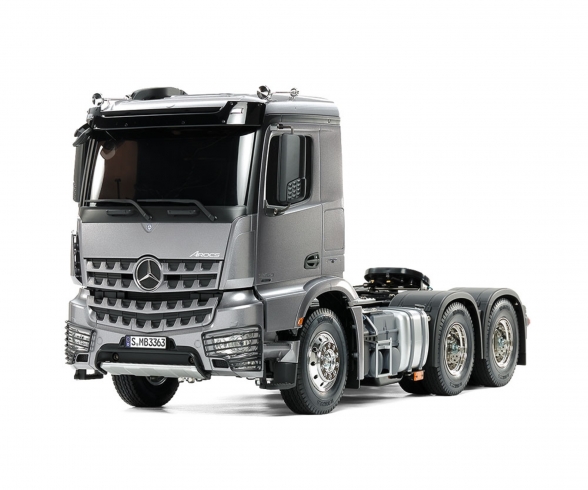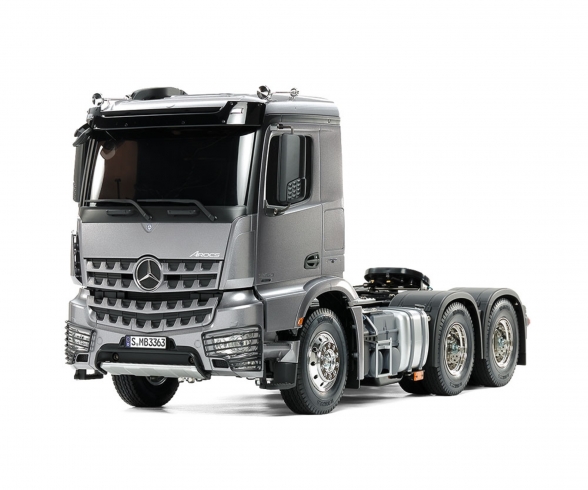 1:14 RC Arocs 3363 (Light Gun Metal)
Article number: 300056359
Age recommendation: from 14 years
€485.00
incl. VAT
free shipping
(within the EU)
Quantity:
1
2
3
4
5
6
7
8
9
10
11
12
13
14
15
Delivery time 1-3 working days within Germany
This item can only be delivered to the following countries:
Germany, Austria, Portugal, Netherlands, Hungary
Article number: 300056359
Product: 1:14 RC Arocs 3363 (Light Gun Metal)

This is a special edition of the R/C Mercedes Benz Arocs (Item 56352), the super-stylish 3-axle truck with distinctive bucket tooth grille. It is a great option for those without the time or confidence to apply a paint job to their kit, as the cab, H, K, and M parts of the kit are pre-painted in Light Gun Metal (Tamiya Color TS-42), and given a urethane coating for a beautiful finish, and protection from damage.

About the Model

• This is a 1/14 scale R/C model assembly kit. Length: 529mm, width: 190mm, height: 267mm. The narrow body of the ClassicSpace variant Arocs 3363 is recreated accurately, complete with the distinctive "buckettooth" grille and headlight guards. Cab, H, K, and M parts are molded in gray, pre-painted in Light Gun Metal (TS-42), with a urethane top coat for a stunning finish. Photo- etched parts recreate cab rear platform.
• Interior features such as seat and dashboard are depicted.
• 3-axle chassis utilizes ladder frame with aluminum side channels and resin cross members. Realistic drivetrain has a front mounted motor powering twin rear axles.
• 3-speed transmission can be controlled via 4ch R/C transmitter.
• Highly realistic suspension employs metal leaf spring dampers and friction dampers.
• Coupler is included to enable connection with any currently available Tamiya 1/14 scale trailer.
• Compatible with tractor truck option parts (TROP) such as Items 56531, 56532, 56536 and 56538. Use with Multi-Function Control Unit MFC-03 (Item 56523) (or MFC-01, Item 56511) for realistic lights and sounds.

Technical Details:
• 1/14 Scale Model Kit
• Mercedes-Benz Arocs
• Authentic ABS plastic body
• Pre-painted body parts (cab, H-, K-, M-parts) in TS-42 Light Gun Metal
• 3-axle chassis with aluminium ladder frame
• 3-speed gearbox transmission (shiftable via optional servo)
• Leaf springs and fritction damper
• All TAMIYA and CARSON trailers can be used on the coupler plate
• Realistically modeled interior
• Recommended accessories:
• 300056523 Multifunction unit MFC-03 (European sound)