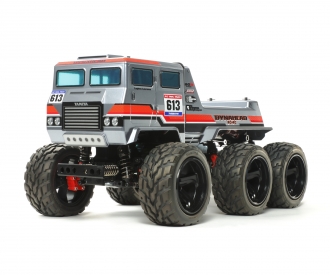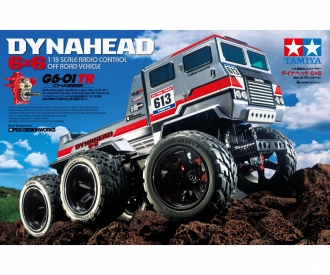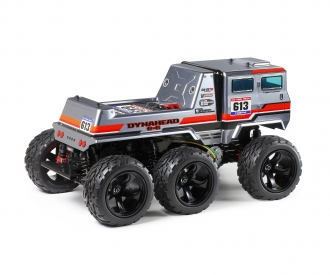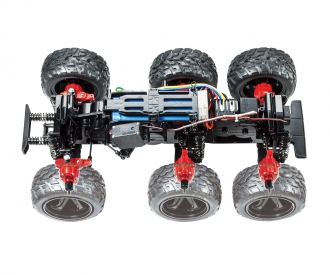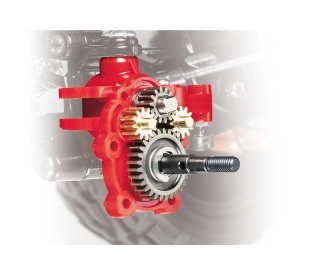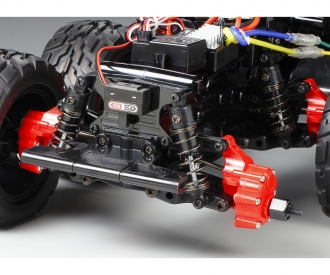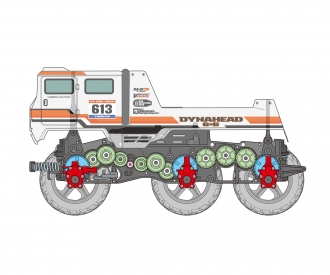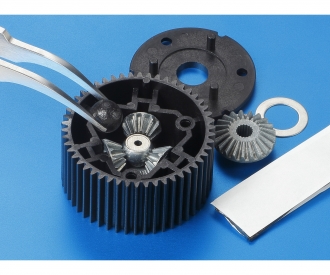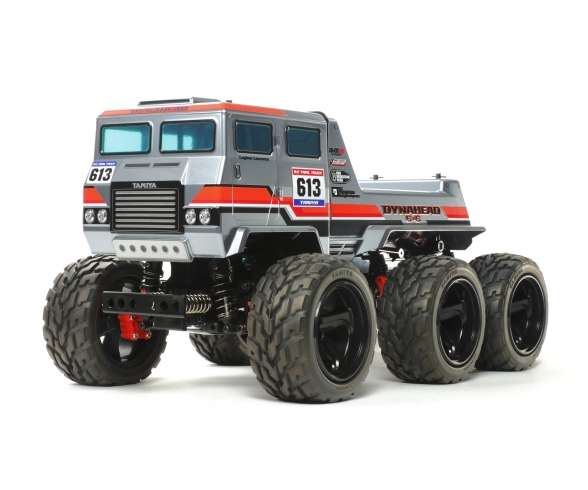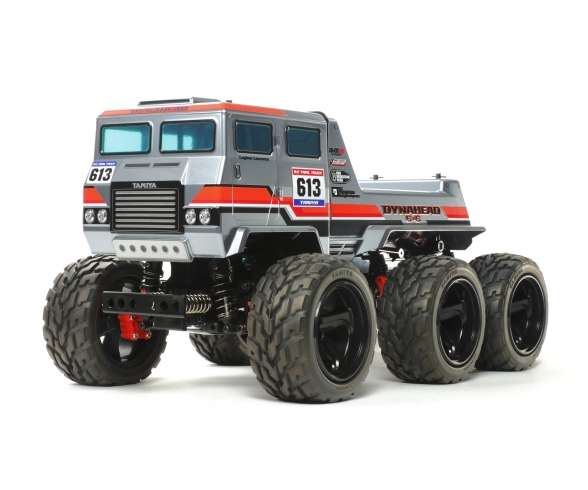 Quantity:
1
2
3
4
5
6
7
8
9
10
11
12
13
14
15
16
17
18
19
20
21
This item can only be delivered to the following countries: Germany, Austria, Portugal, Netherlands, Hungary
Article number: 300058660
Product: 1:18 RC Dynahead 6x6 (G6-01TR)

Tamiya is delighted to announce the latest 6-wheeled beast in our line-up, the Dynahead 6x6, which takes inspiration from the big trucks used in the gruelling offroad world of truck trials. It appears on a new chassis variant named the G6-01TR, based upon the G6-01, with hub reduction axles providing extra height for taking on rougher terrain. With a stylish body penned by self-proclaimed "hyper designer" Takayuki Yamazaki from Japan, (Dual Ridge, etc.) it is sure to be a fun addition to your R/C garage!

About the Model
• This is a 1/18 scale 6WD R/C model assembly kit. Length: 453mm, width: 244mm, height: 232mm.
• Wheelbase: 173+126mm.
• The cab-over truck body is a brand new design by Takayuki Yamazaki.
• Hub reduction axles raise ground clearance by 15mm; in conjunction with the traction provided by a 37.35:1 gear ratio (with kit-included 18T pinion), the Dynahead 6x6 has awesome off-road and crawling capability!
• 5-spoke wheels are paired with V-tread block tires (Item 53854) for superlative bite.
• With suspension reassembly and a separately-sold transmitter with 4WS function and R/C equipment, the rear wheels can be made steerable.
Frequently bought together
Frequently bought together