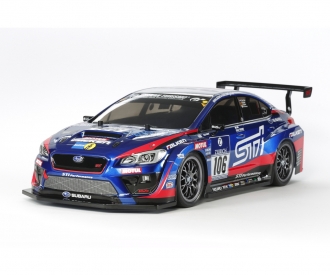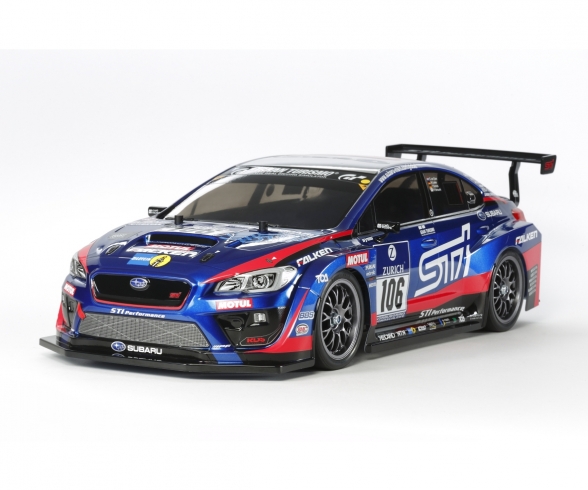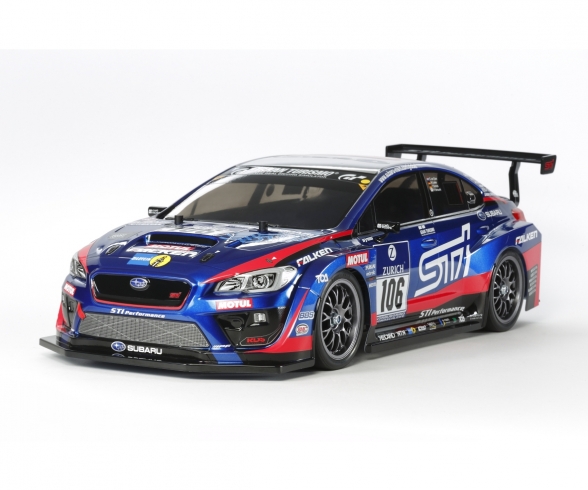 1:10 RC Subaru WRX STI 24hr Nrbg TT-02
Article number: 300058645
Age recommendation: from 14 years
Quantity:
1
2
3
4
5
6
7
8
9
10
11
12
13
14
15
16
17
18
19
20
21
22
23
24
25
26
27
28
29
30
This item can only be delivered to the following countries: Germany, Austria, Portugal, Netherlands, Hungary
Article number: 300058645
Product: 1:10 RC Subaru WRX STI 24hr Nrbg TT-02

This model will recreate the Subaru WRX STI car which took an impressive victory in the SP3T class of the Nürburgring 24 Hours race at the legendary German circuit in May 2016. The car is powered by the same engine as in its production model - the EJ20 2-liter horizontally-opposed turbo engine.
About the Model
• This is a 1/10 scale R/C model assembly kit.
• The aerodynamically-optimized form of the race version of the WRX STI is accurately rendered in lightweight and durable polycarbonate.
• Separately molded parts are included in the kit to recreate side mirrors and rear wing.
• The beginner-friendly yet highly adaptable TT-02 is a versatile and easy-to-maintain chassis.
• Gun metal color mesh type wheels are paired with slick tires.
• Stickers are included to recreate the markings of the car, as are masking stickers for use when painting.
• An extensive TT-02 option parts line-up offers a number of opportunities to tune your car.
• Please note that R/C equipment and battery pack are separately required.