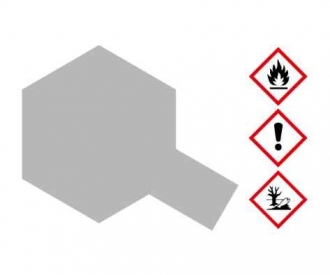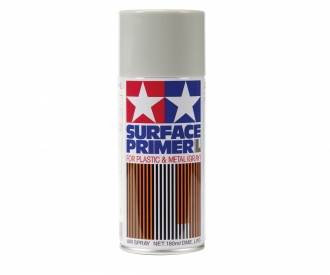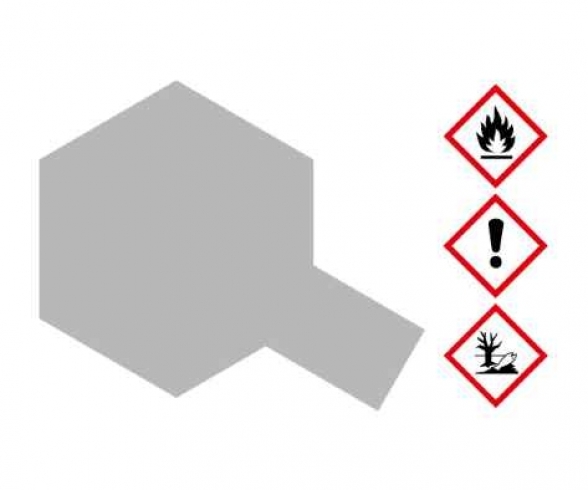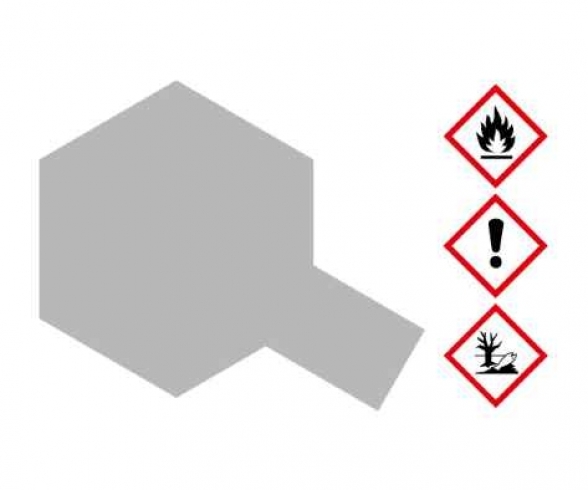 Quantity:
1
2
3
4
5
6
7
8
9
10
11
12
13
14
15
16
17
18
19
20
21
22
23
24
25
26
27
28
29
30
Delivery time 1-3 working days within Germany
This item can only be delivered to the following countries:
Germany, Austria, Portugal, Netherlands, Hungary
Product information
Art.Nr.: 300087042
Artikelbezeichnung: Grundierungsspray grau 180ml

Sprüh-Grundierung:

Superfeine Sprühgrundierung - der erste Schritt zur perfekten Lackierung. Hohe Deck- und Haftkraft ohne die Modelldetails zu verschließen. Leichte Kratzer und Unebenheiten gleicht der Primer/Grundierung aus. Dieser ist in verschiedenen Gebindegrößen (100ml/180ml) und Farbtönen erhältlich.
Die Grundierungen eignen sich für folgende Oberflächen/Materialen: Kunststoff (ABS, Polystyrol (PS)), Metall (Stahl, Aluminium, Die-Cast (Zink-Druckguss)), Holz, Keramik.
Die Grundierte Oberfläche kann vor dem Farbauftrag auch Nass ver- bzw. geschliffen werden. Hierzu empfehlen wir das TAMIYA Schleifpapier und Schleifschwämme, diese sind Trocken und nass einsetzbar sowie in Körnungen von 320 bis 3.200 erhältlich.

TIPP:
- Grundsätzliches zur Auswahl von Grundierungen: Weisse Grundierungen eignen sich hervorragend für helle Lackierungen/Farbanwendungen und Hellgraue bzw. Graue Grundierung für dunkle Lackierungen/Farbanwendungen.
- Bei der Lackierung von Rottönen (z.B. TS-8 Italian Rot) das Modell mit der Grundierung "Pink" (300087146) vorzubereiten, dies lässt den nachfolgenden Rotton auf dem Modell kräftiger und mit mehr Tiefenwirkung erstrahlen.
- Möchten Sie das Modell altern, verwittern bzw. mit Verschleißspuren versehen, so empfiehlt es sich die Grundierung Oxidrot (300087160) zu verwenden. Wenn Sie die nachträglich aufgebrachte Farbe ab-und/oder verkratzen so kommt der Effekt von Rostanflug bzw. abgefallenen Lackstücken zum Vorschein.

Inhalt 180ml

Signalwort Gefahr

Gefahrenhinweise:

- H222 Extrem entzündbares Aerosol.
- H229 Behälter steht unter Druck:
kann bei Erwärmung bersten.
- H318 Verursacht schwere Augenschäden.
- H336 Kann Schläfrigkeit und Benommenheit verursachen.
- EUH066 Wiederholter Kontakt kann zu spröder oder rissiger Haut führen.
- EUH212 "Achtung! Bei der Verwendung kann gefährlicher lungengängiger Staub entstehen. Staub nicht einatmen."
ATTENTION! Ne pas donner aux enfants de moins de 14 ans. Conservez ces indications pour une éventuelle correspondance. Les illustrations peuvent être différentes du produit contenu dans l'emballage. TAMIYA-CARSON se réserve le droit de procéder à des améliorations et modifications à tout moment.
Achtung! Nicht für Kinder unter 14 Jahren geeignet.
Downloads
Frequently bought together
Frequently bought together