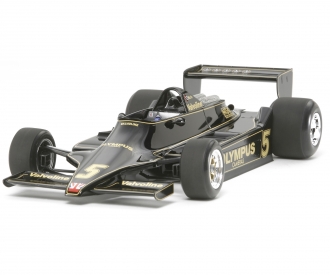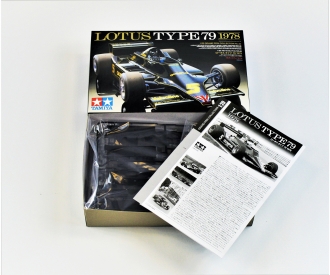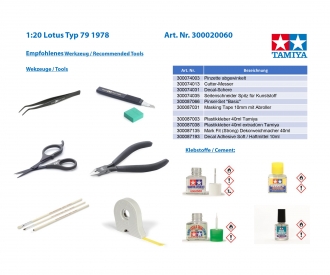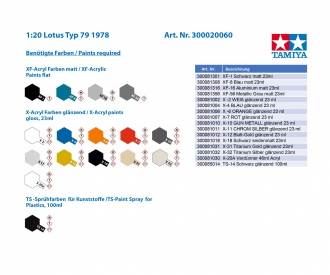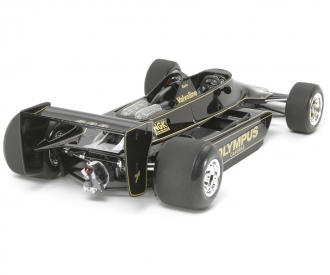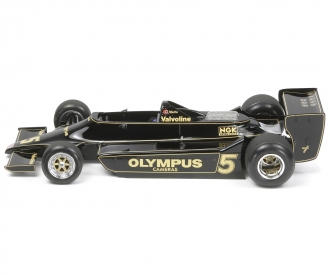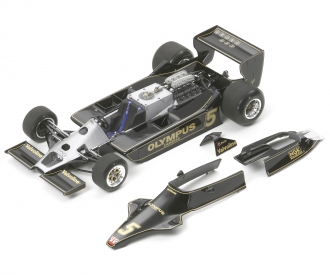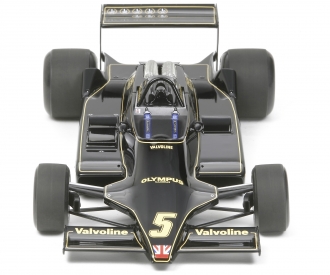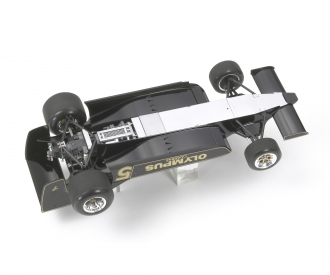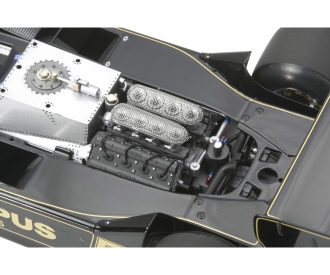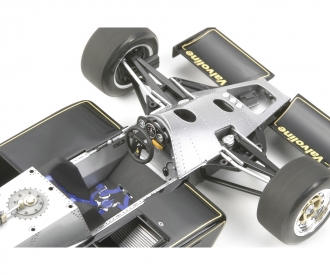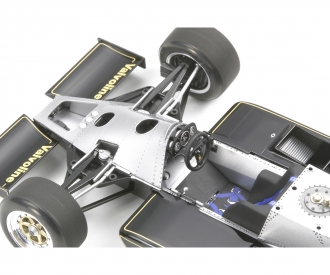 https://video.simba-dickie.com/embed/de/tamiya_technik_tips_bausaetze/?autoplay=1&quality=720p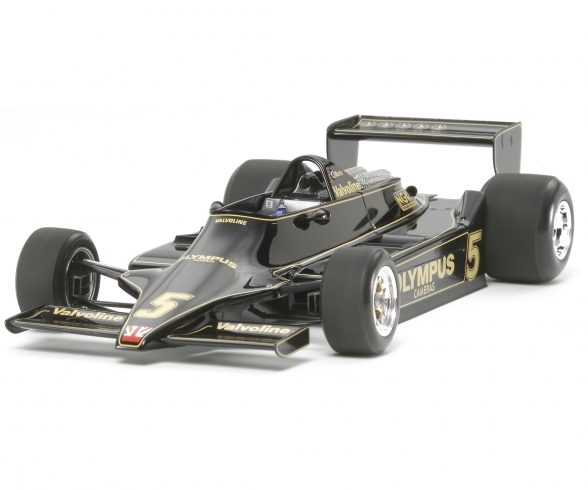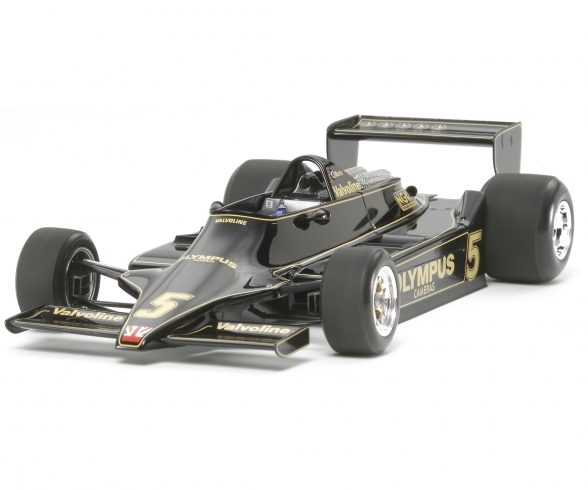 Quantity:
1
2
3
4
5
6
7
8
9
10
11
12
13
14
15
16
17
18
19
20
21
22
23
24
25
26
27
28
29
30
Delivery time 1-3 working days within Germany
This item can only be delivered to the following countries:
Germany, Austria, Portugal, Netherlands, Hungary
Art.Nr.: 300020060
Art.bezeichnung: 1:20 Lotus Typ 79 1978

1977 führte Lotus mit dem Typ 78 ein revolutionäres Bodeneffektauto mit einem schlanken Monocoque-Chassis ein. Entscheidendes Konstruktionsmerkmal waren die breiten Seitenkästen, die im Inneren wie invertierte Flugzeugflügel geformt waren. Während der Saison 1978 wurde der weiterentwickelte Typ 79 eingeführt. Die Kraftstofftanks wurden hinter dem Cockpit platziert und die hintere Aufhängung verfügte über effektive Innendämpfer.

Als Piloten waren 1978 Mario Andretti und Ronnie Peterson im Einsatz. Die Erfolge ließen nicht lange auf sich warten: Andretti holte 5 Siege, mit denen er die Fahrer-Meisterschaft gewann. Peterson fügte einen weiteren Sieg hinzu, um dem Team den Konstrukteurstitel zu sichern. Der Typ 79 beeinflusste spätere F1-Maschinen stark und seine überwältigende Geschwindigkeit sowie sein anmutiges Design und seine schwarze Lackierung brachten ihm den Spitznamen "Black Beauty" ein.

Der Bausatz im Maßstab 1:20 bildet das Monocoque-Chassis, die Federung sowie den Motor des Lotus Typ 79 detailgetreu nach. Die vordere und hintere Fahrzeugverkleidung kann nach der Montage abgenommen werden, um den Motor- und Cockpitbereich einzusehen.

Bausatzmodell, Maßstab 1:20, Renn-
wagen, Karossereiteile abnehmbar,
8-Zylinder-Motor, Photoätzteile,
Anleitung, Dekor, Länge 220 mm.

- Detaillierter Modellbausatz im Maßstab 1:20
- Der qualitativ hochwertige Bausatz von TAMIYA muss in
Eigenregie montiert werden.
- Der selbstständige Aufbau wird mithilfe einer Schritt für Schritt
bzw. bebilderten Aufbauanleitung begleitet. Die Aufbauanleitung
ist selbstverständlich im Lieferumfang enthalten.
- Auf Basis der Aufbauanleitung müssen die passgenauen Einzelteile
zusammengefügt werden. Eine Lackierung der Teile kann nach
eigenen Vorstellungen vorgenommen werden.
- Werkzeug, Klebstoff und Farben sind im Lieferumfang des
Plastikbausatzes nicht enthalten. Diese müssen optional erworben
werden.

Frequently bought together
Frequently bought together