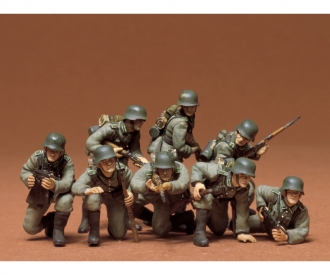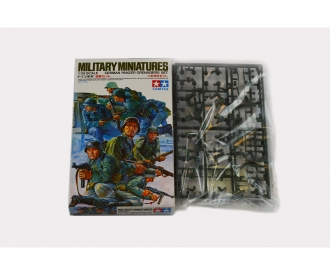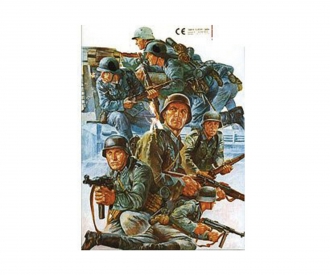 https://video.simba-dickie.com/embed/de/tamiya_technik_tips_bausaetze/?autoplay=1&quality=720p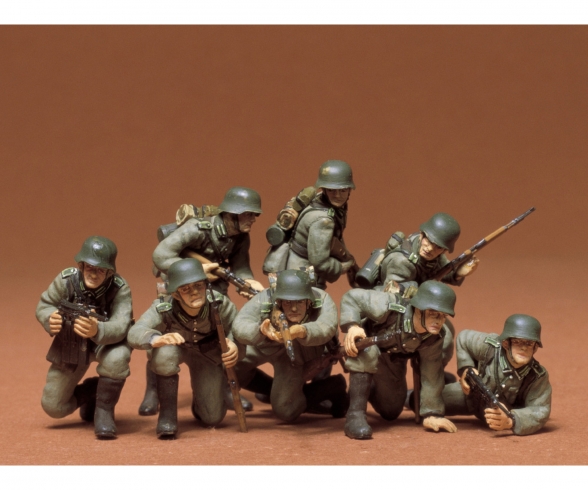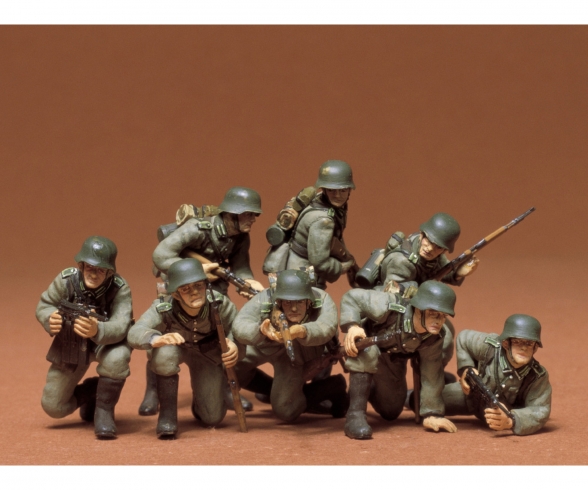 1:35 Fig.-Set Dt. Pz Grenardiere (8)
Article number: 300035061
Age recommendation: from 14 years
We will notify you by email as soon as this item is available again.
This item can only be delivered to the following countries:
Germany, Austria, Portugal, Netherlands, Hungary
Art.Nr.: 300035061
Art.bezeichnung: 1:35 Fig.-Set Dt. Pz Grenardiere (8)

In einer bisher unerreichten Vielfalt zeigt TAMIYA hier Plastikmodelle, die in ihrer Ausführung, Detaillierung, Konstruktion und Passgenauigkeit ihresgleichen suchen. Diese Modelle halten jeder Qualitätsprüfung stand und geben Einblick in Waffentechnik und Entwicklung.

8 Figuren


Bausatzmodell, Maßstab 1:35,
8 Figuren in versch. Positionen
Anleitung.


Achtung! Nicht für Kinder unter 14 Jahren geeignet.
- Detaillierter Modellbausatz im Maßstab 1:35
- Der qualitativ hochwertige Bausatz von TAMIYA muss in
Eigenregie montiert werden.
- Der selbstständige Aufbau wird mithilfe einer Schritt für Schritt
bzw. bebilderten Aufbauanleitung begleitet. Die Aufbauanleitung
ist selbstverständlich im Lieferumfang enthalten.
- Auf Basis der Aufbauanleitung müssen die passgenauen Einzelteile
zusammengefügt werden. Eine Lackierung der Teile kann nach
eigenen Vorstellungen vorgenommen werden.
- Werkzeug, Klebstoff und Farben sind im Lieferumfang des
Plastikbausatzes nicht enthalten. Diese müssen optional erworben
werden.