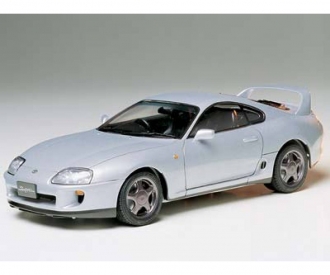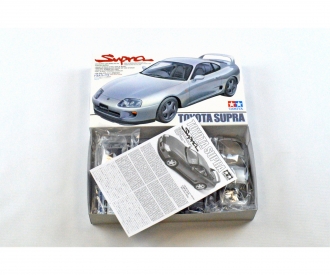 https://video.simba-dickie.com/embed/de/tamiya_technik_tips_bausaetze/?autoplay=1&quality=720p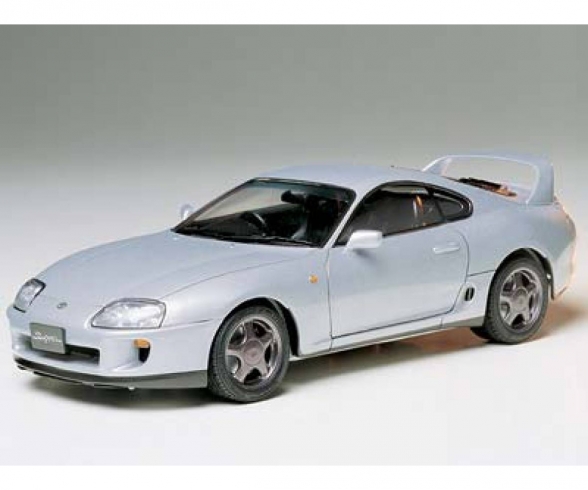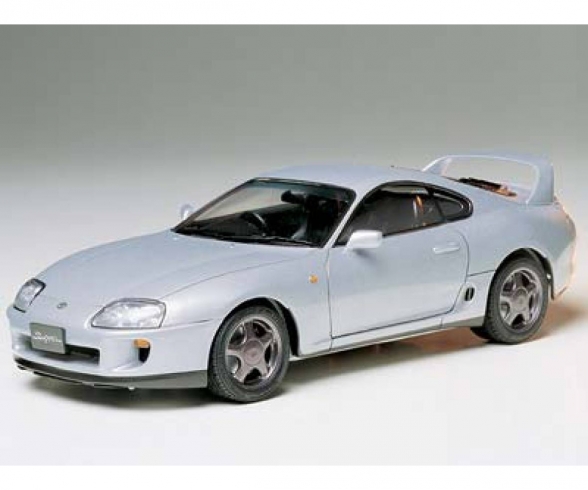 Quantity:
1
2
3
4
5
6
7
8
9
10
11
12
13
14
15
16
17
18
19
20
21
22
23
24
25
26
27
28
29
30
Delivery time 1-3 working days within Germany
This item can only be delivered to the following countries:
Germany, Austria, Portugal, Netherlands, Hungary
Art.Nr.: 300024123
Art.bezeichnung: 1:24 Toyota Supra

Das Standmodell des Toyota Supras ist aufgrund seines geschichtlichen Hintergrundes ein Vorzeigemodell für nostalgische Bastler und Schrauber. Der Toyota Supra ist eine Nachbildung des erfolgreichen Toyota 2000-GT Sportwagens. Das Zusammenspiel zwischen Leistung und kompromisslosem Fahrverhalten spiegelt sich in dem TAMIYA-Modellbausatz in der Passgenauigkeit und der Liebe zum Detail wieder. Charakteristisch für eine TAMIYA- Baukasten-version eines historischen Autos zeigt sich hier in der Liebe zum Detail, beispielsweise bei dem übergroßen Heckspoiler, welcher für großartigen Abtrieb für das Originalfahrzeug verbaut wurde. Das Modell des Toyota Supras eignet sich hervorragend für Einsteiger, um ein Gefühl für das Zusammenfügen von Modellbaukästen zu bekommen.

Bausatzmodell, Maßstab 1:24,
Straßenfahrzeug, Motor, Anleitung,
Dekor, Länge 190 mm.

Achtung! Nicht für Kinder unter 14 Jahren geeignet.
- Detaillierter Modellbausatz im Maßstab 1:24
- Der qualitativ hochwertige Bausatz von TAMIYA muss in
Eigenregie montiert werden.
- Der selbstständige Aufbau wird mithilfe einer Schritt für Schritt
bzw. bebilderten Aufbauanleitung begleitet. Die Aufbauanleitung
ist selbstverständlich im Lieferumfang enthalten.
- Auf Basis der Aufbauanleitung müssen die passgenauen Einzelteile
zusammengefügt werden. Eine Lackierung der Teile kann nach
eigenen Vorstellungen vorgenommen werden.
- Werkzeug, Klebstoff und Farben sind im Lieferumfang des
Plastikbausatzes nicht enthalten. Diese müssen optional erworben
werden.

Frequently bought together
Frequently bought together