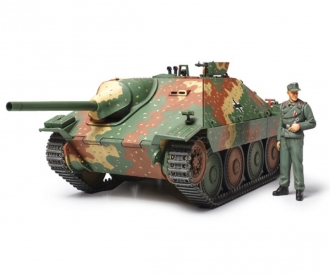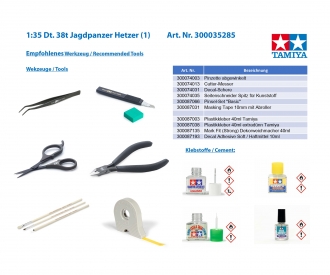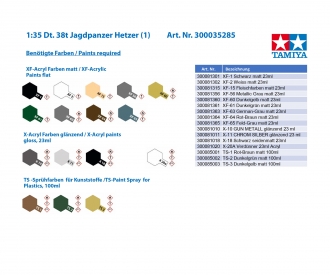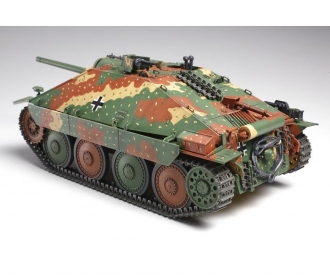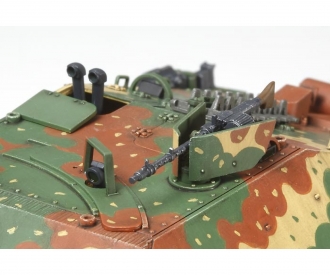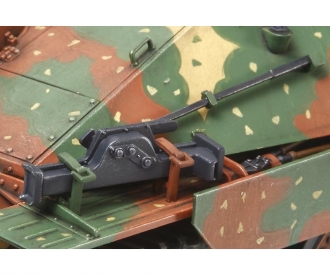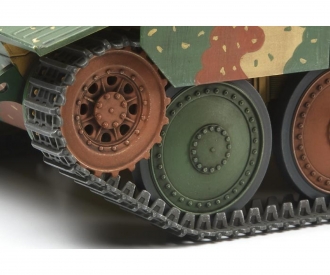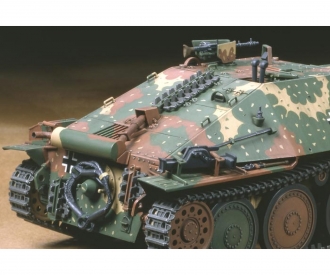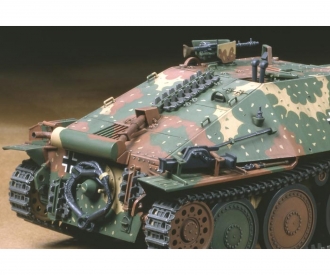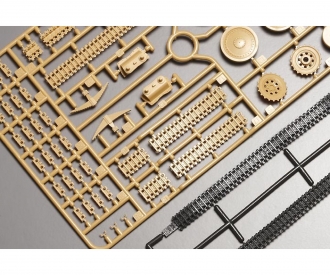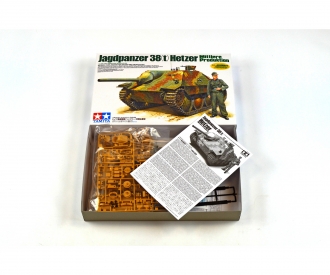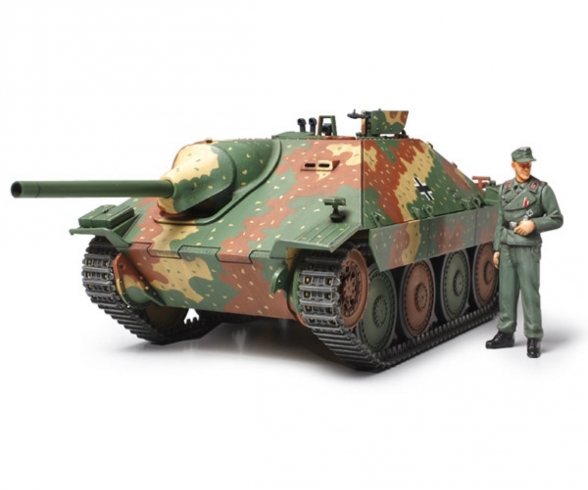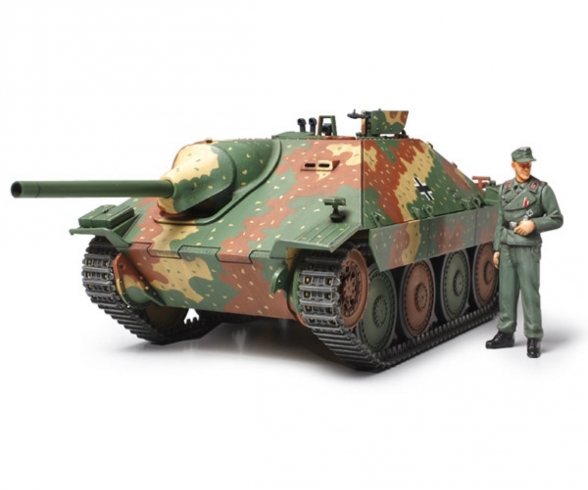 1:35 Ger. 38to Tank Destr. Hetzer (1)
Article number: 300035285
Age recommendation: from 14 years
Quantity:
1
2
3
4
5
6
7
8
9
10
11
12
13
14
15
16
17
18
19
20
21
22
23
24
25
26
27
28
29
30
Delivery time 1-3 working days within Germany
This item can only be delivered to the following countries:
Germany, Austria, Portugal, Netherlands, Hungary
Article number: 300035285 Product: 1:35 Ger. 38to Tank Destr. Hetzer (1)
Already available as a 1/48 scale MM series kit, Tamiya now responds to the requests of military modellers and announces the release of the German Tank Destroyer Hetzer Mid Production in the 1/35 scale.
About the Hetzer
In 1943, the German high command ordered development of a new purpose-built tank destroyer to replace all of the interim vehicles like the Marder, and the Hetzer was quickly created to meet this requirement. Based on the Panzerkampfwagen 38(t), the Hetzer housed a crew of 4 in its low, compact hull. It was armed with a powerful Pak 39 L/48 75mm gun in a fixed mounting and featured sloped armor for enhanced protection. 2,584 were produced by May of 1945, and modifications were continually added during production, leading to differences between early, mid, and late production models.
About the model
•High-quality 1/35 scale assembly kit model of the mid production Jagdpanzer 38(t) Hetzer.
•Brand new moldings with new details such as the remote control MG34 machine gun mount on the top of the hull and periscopic binoculars.
•Includes both belt type and assembly type caterpillar tracks for more modeling options.
•Accessory parts such as a jack and other tools add lifelike detail to the hull.
•1 tank crew figure in realistic standing pose included.
•4 types of markings also included.
Warning! Not suitable for children under 14 years.
Frequently bought together
Frequently bought together