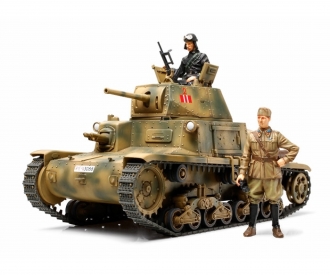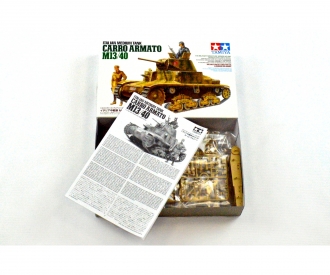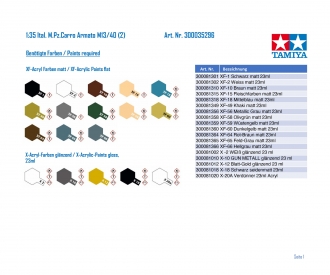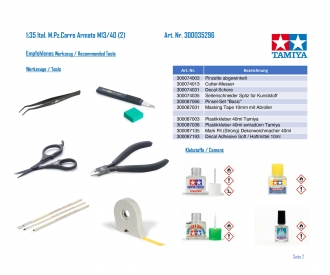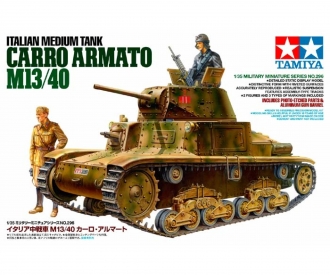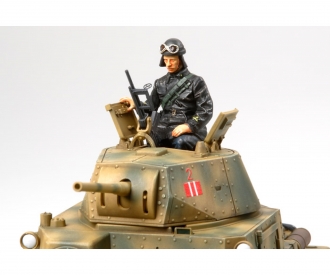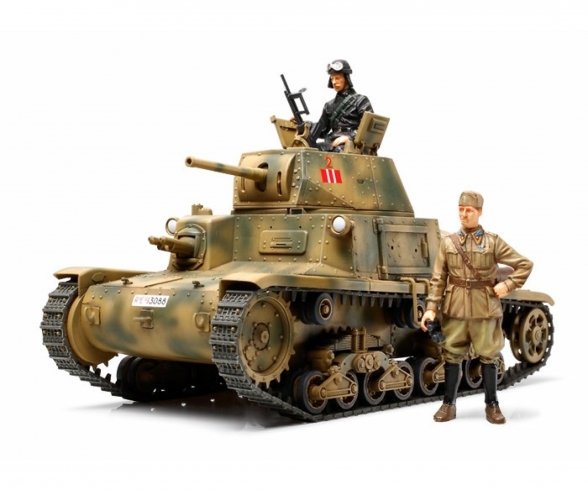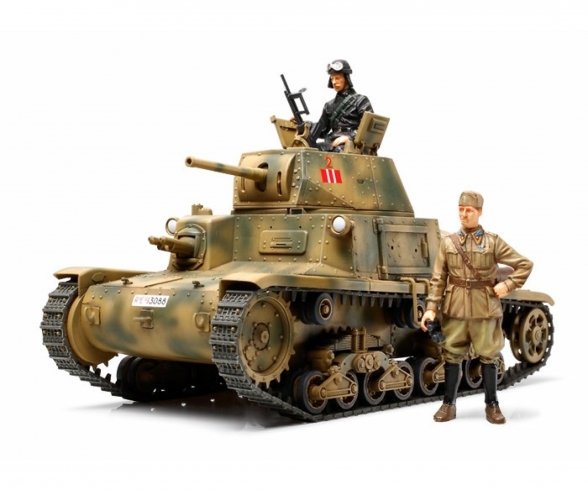 1:35 Ital. MTk. Carro Armato M13/40 (2)
Article number: 300035296
Age recommendation: from 14 years
Quantity:
1
2
3
4
5
6
7
8
9
10
11
12
13
14
15
16
17
18
19
20
21
22
23
24
25
26
27
28
29
30
Delivery time 1-3 working days within Germany
This item can only be delivered to the following countries:
Germany, Austria, Portugal, Netherlands, Hungary
Article number: 300035296 Product: 1:35 Ital. MTk. Carro Armato M13/40 (2)
During WWII, the Italian army used the M13/40 as its main tank. It featured a riveted construction and bogey-style wheels on a leaf spring suspension with a 47mm main gun featuring on Italy's first ever hydraulically operated turret. In addition, the M13/40 was powered by a 125hp V8 liquid-cooled diesel engine which produced a top speed of 30km/h. From July 1940 through to 1943, approximately 800 units were produced. They fought mainly alongside the German African Corps at the North African front.
This is a 1/35 scale plastic assembly kit model.
- Length: 143mm. The unique riveted form of this tank is faithfully reproduced.
- Easy to connect assembly type tracks included. The suspension features a highly realistic finish.
- Metal parts for the gun barrel and photo-etched parts for the anti-aircraft gun sight etc are included.
- Other highlights of this model are its range of tools and radiator cap.
- A standing figure, a sitting tank crewman figure, 3 kinds of decals for the North African front, and a set of badges of rank are included.
Warning! Not suitable for children under 14 years.