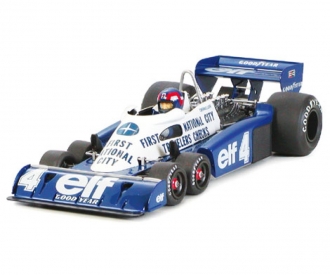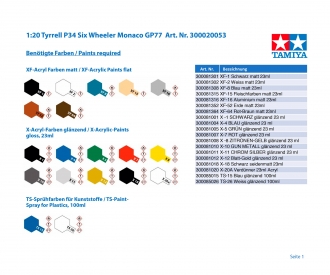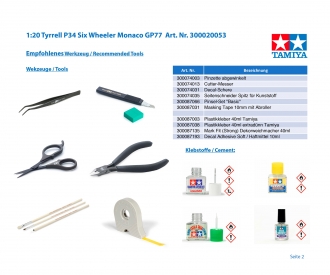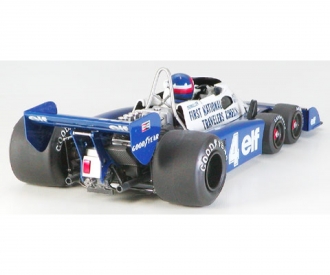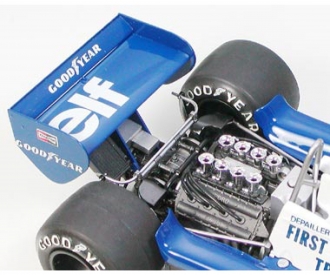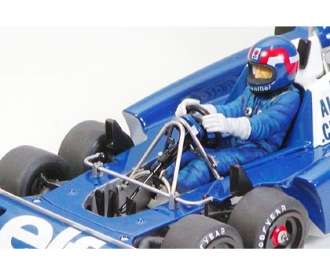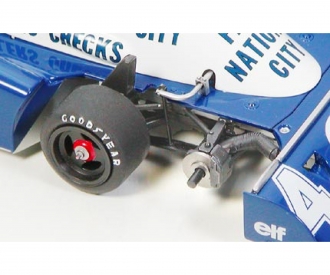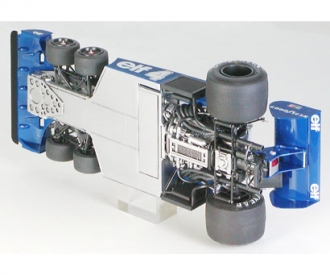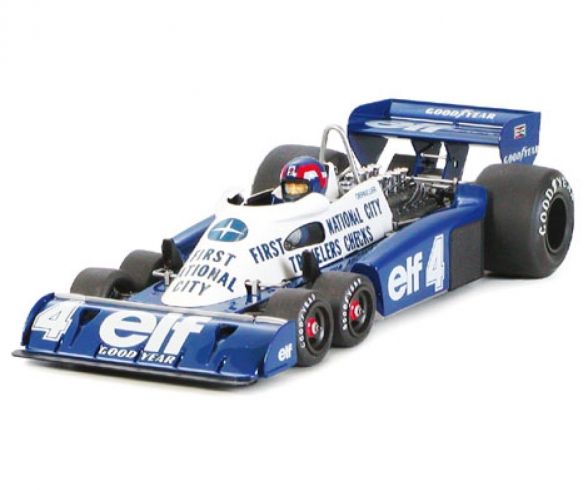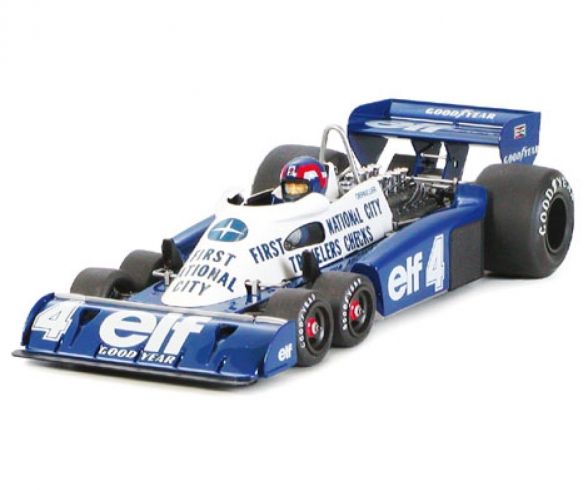 1:20 Tyrrell P34 Six Wheeler Monaco GP77
Article number: 300020053
Age recommendation: from 14 years
Quantity:
1
2
3
4
5
6
7
8
9
10
11
12
13
14
15
16
17
18
19
20
21
22
23
24
25
26
27
28
29
30
Delivery time 1-3 working days within Germany
This item can only be delivered to the following countries:
Germany, Austria, Portugal, Netherlands, Hungary
Art.Nr.: 300020053 Artikelbezeichnung: 1:20 Tyrrell P34 Six Wheeler Monaco GP77
About the Tyrrell P34
In the 1976 F1 World Championships, Tyrrell P34 six-wheeler made its debut and demonstrated outstanding performance throughout the season. In the following season, P34 obtained First National City Bank as its main sponsor and changed its cowl painting to blue and white two-tone. The P34 in this season featured full engine cowling to improve aero-dynamics and was driven by P. Depailler and R. Peterson. Tyrrell encountered trouble when the development of P34's unique front tires stagnated as a result of the tire war between Michelin and Goodyear, but they continued their efforts to win by making minor-alterations to their P34 machines throughout the season.
About the Model
1/20 scale assembly model kit depicts Tyrrell P34 as it appeared in the Monaco GP, 1977 with the same half engine cowling of the previous season.
Overall length: 201mm, overall width: 101mm
Model captures the unique form of the Tyrrell P34 with rear seat cowl, front brake cooling air duct, stabilizer, rear wing side plate, and taillight. Ford Cosworth DFV engine portrayed with the utmost detail.
Gear box, ignition, and wheels are all precisely recreated.
Driver figure included.
Markings included for recreation of two machines: #3, R. Peterson and #4, P. Depailler.
Warning! Not suitable for children under 14 years.
★ Overall Length: 201mm Overall Width: 101mm
★ Driver figure included
★ Markings for replicating two machines included: #3, R. Peterson and #4, P. Depailler

Frequently bought together
Frequently bought together