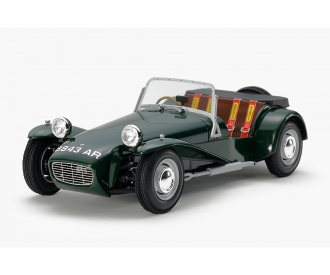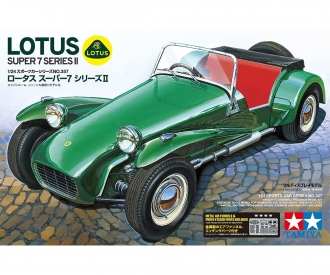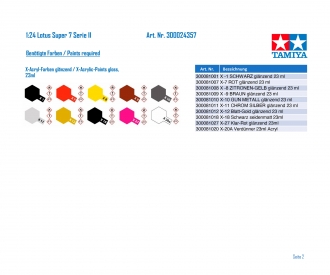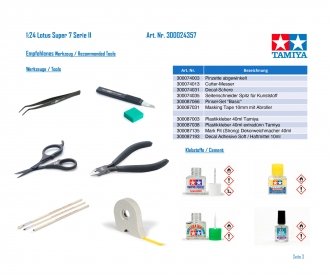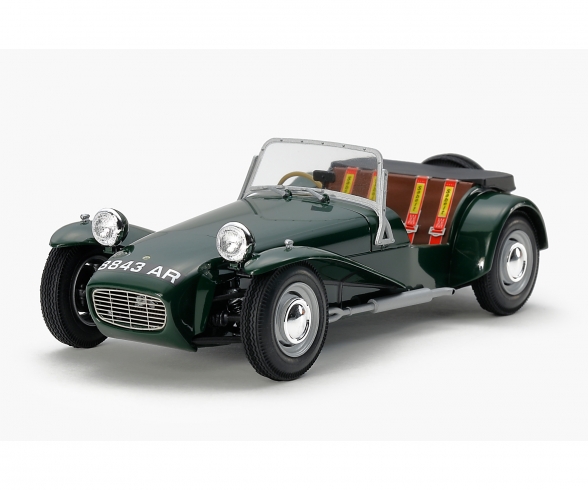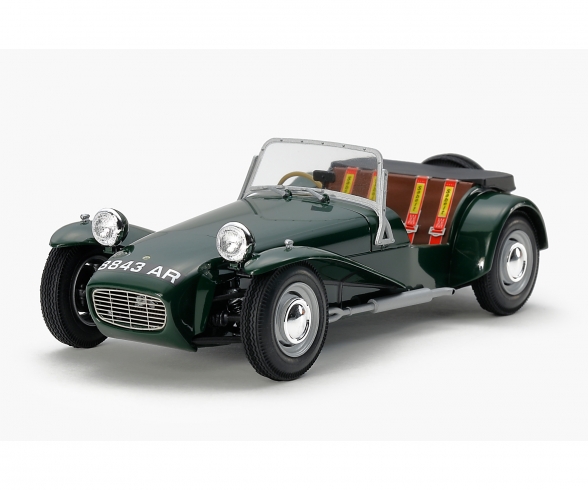 Quantity:
1
2
3
4
5
6
7
8
9
10
11
12
13
14
15
16
17
18
19
20
21
22
23
24
25
26
27
28
29
30
Delivery time 1-3 working days within Germany
This item can only be delivered to the following countries:
Germany, Austria, Portugal, Netherlands, Hungary
Article number: 300024357
Product: 1/24 Lotus Super 7 Series II

The Super 7 is a legendary kit car that has spawned legions of fans since its release in 1957, and lives on today, manufactured by Caterham. Lotus developed and sold Seven cars first, however, and the souped up Super 7 version of the car was powered by a 4-cylinder 1.3-liter Ford Cosworth engine, achieving a top speed of over 160km/h. Simple yet effective designs such as rack and pinon steering and drum brakes made its assembly accessible to the home constructor.

• This is a 1/24 scale plastic model assembly kit. Length: 139mm, width: 61mm.
• The familiar, cosy form of the car is recreated in detail.
• Features a realistic recreation of the Ford Cosworth engine under the opening hood.
• Decals have been redesigned for this model, and also included are a new choice of seatbelt stickers.
• C Parts are now molded in white for easier painting.
• Choose whether to assemble as a road car, or a Clubman racer (with dedicated racing screens and roll bar).
• Features a new instruction manual with updated 4-language cover story.

Frequently bought together
Frequently bought together