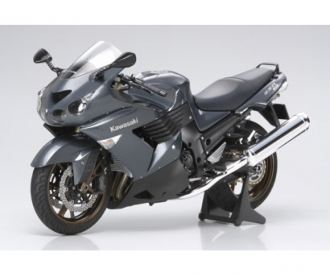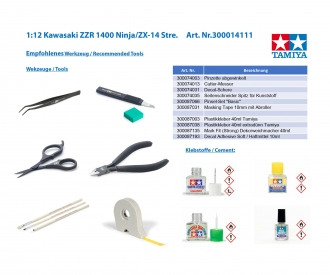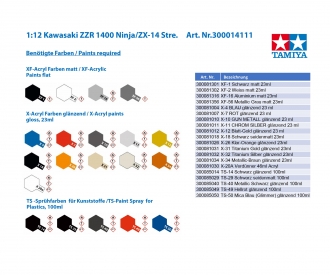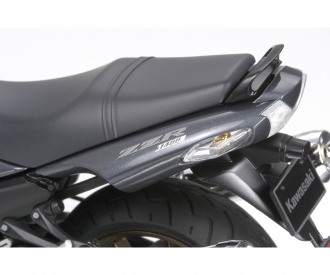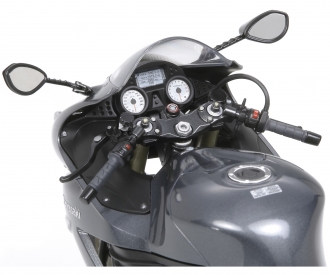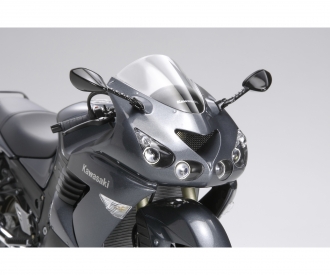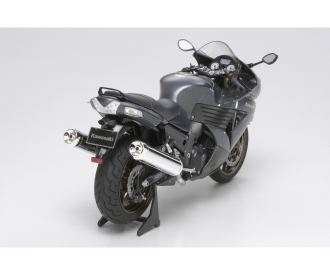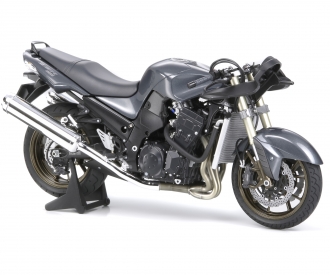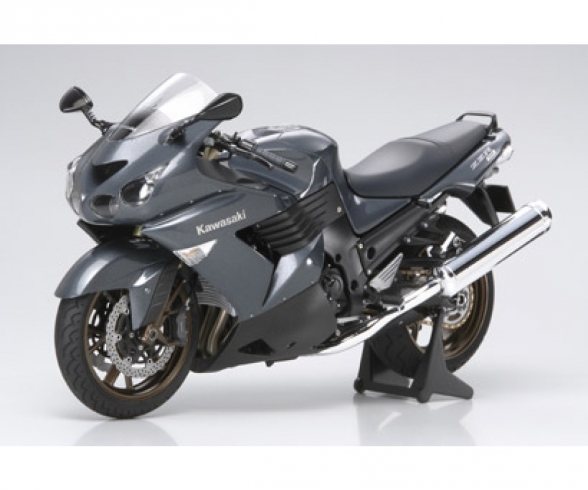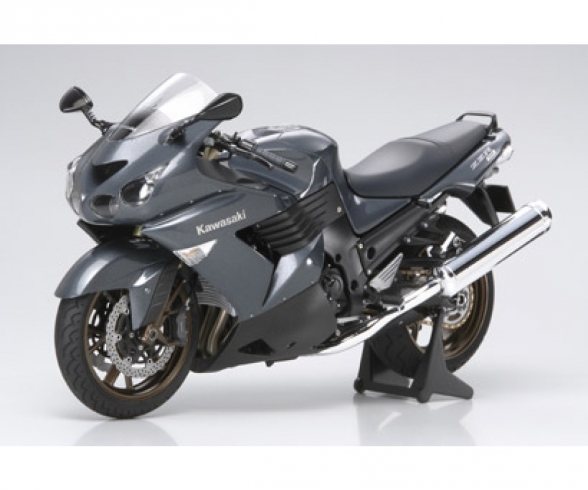 1:12 Kawasaki ZZR 1400 Ninja/ZX-14 Stre.
Article number: 300014111
Age recommendation: from 14 years
Quantity:
1
2
3
4
5
6
7
8
9
10
11
12
13
14
15
16
17
18
19
20
21
22
23
24
25
26
27
28
29
30
in stock, Delivery time 1-3 working days within Germany
This item can only be delivered to the following countries:
Germany, Austria, Portugal, Netherlands, Hungary
Article number: 300014111
Product: 1:12 Kawasaki ZZR 1400 Ninja/ZX-14 Stre.

When Kawasaki announced the ZZR1400 it continued their tradition of producing the strongest bike in the hyper sport category. It attracted much attention due to its impressive design and specifications. The ZZR1400 had such a great road presence and strong character, that it exceeded expected sales forecasts. In America it was given the official name "ZX-14" but is more widely recognized by its nickname "Ninja". The ZX-14 is currently known as the world's most powerful sports motorcycle. The motorcycle also featured a tandem seat fairing and an under diffuser. In addition to the standard coloring, a fire pattern livery was given to the American market for special use.
Warning! Not suitable for children under 14 years.
Features:
Cowlings, engine and seat rail are installed with tiny precision screws.
Comes with a display stand.
Under diffuser and tandem cowling are included. U.S. Specifications can be reproduced.
Front and rear tires are made of synthetic for extra realism.
Comes with "Kawasaki, ZZR 1400, and ZX-14" metal-transfer markings.
Mirror surfaces depicted with metal-transfer markings.
Slide markings are prepared for the number plate and instrument panel.