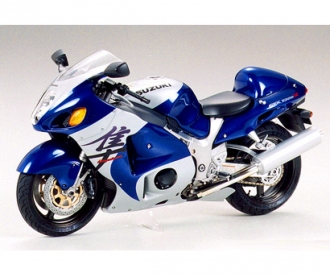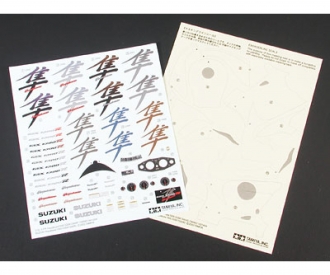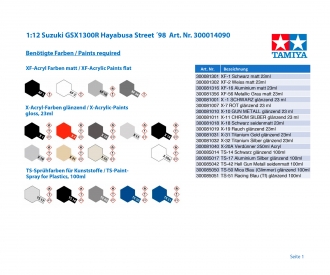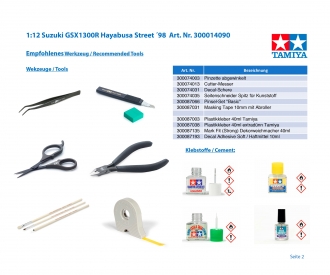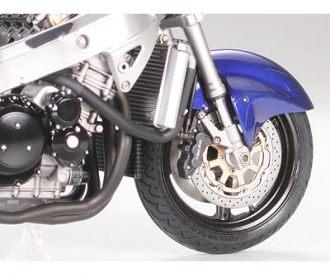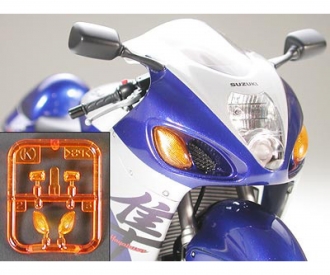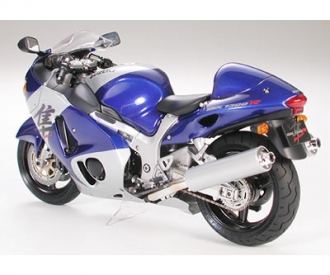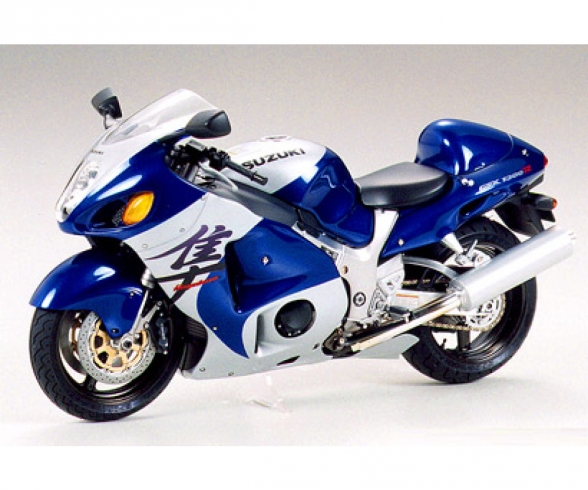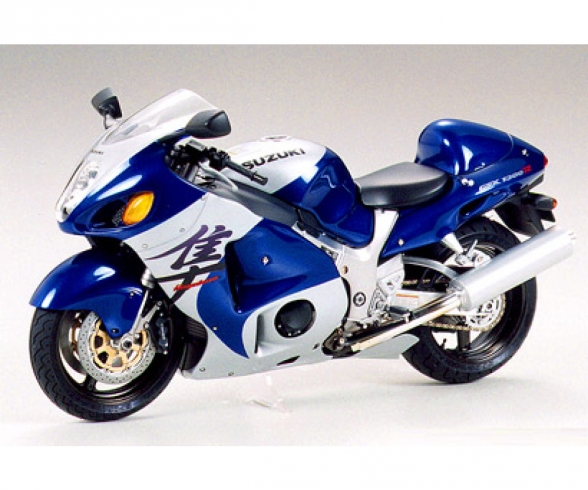 1:12 Suzuki GSX1300R Hayabusa Street ´98
Article number: 300014090
Age recommendation: from 14 years
Quantity:
1
2
3
4
5
6
7
8
9
10
11
12
13
14
15
16
17
18
19
20
21
22
23
24
25
26
27
28
29
30
Delivery time 1-3 working days within Germany
This item can only be delivered to the following countries:
Germany, Austria, Portugal, Netherlands, Hungary
Article number: 300014090
Product: 1:12 Suzuki GSX1300R Hayabusa Street ´98

About the Suzuki Hayabusa 1300 (GSX1300R)
In 1998, the Suzuki Hayabusa 1300 (GSX1300R) was quite the sensation during its debut at the "INTERMOTO 98" show in Germany. The Hayabusa is equipped with a 175hp in line 4-cylinder 4 DOHC valve water-cooled engine. To ensure good airflow to the ram air duct, a unique cowling design with vertically positioned twin headlights was adopted. The Hayabusa also realizes quick and powerful acceleration and performs excellent curving as well as effective braking. For expert and average level riders alike the cutting-edge Suzuki Hayabusa 1300 has proven to be rider friendly, and developed around the concept of the "ultimate sports bike" continues to delight riders all over the world.

About the model
- 1/12 scale, Overall length: 178mm, Overall width: 71mm.
- From its unique shape to the engine, this model accurately reproduces the real Hayabusa.
- Parts such as upper cowling and tank are molded as one piece. - For engine, cowling, and swing arms screws are used for reliable attachment to the frame.
- Metallic stickers are used to increase realism of the front fork.
- Tires are made of real rubber.

Warning! Not suitable for children under 14 years.
Frequently bought together
Frequently bought together