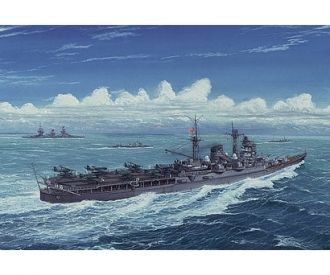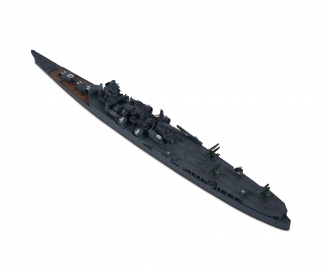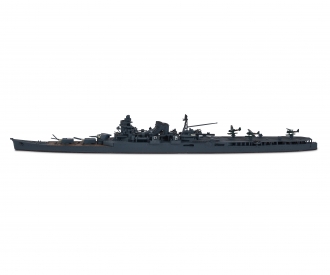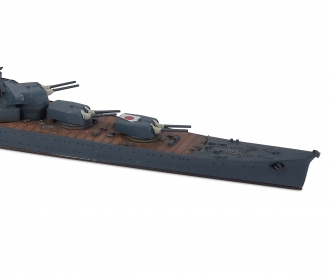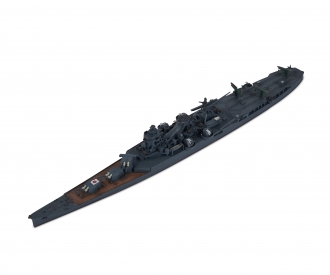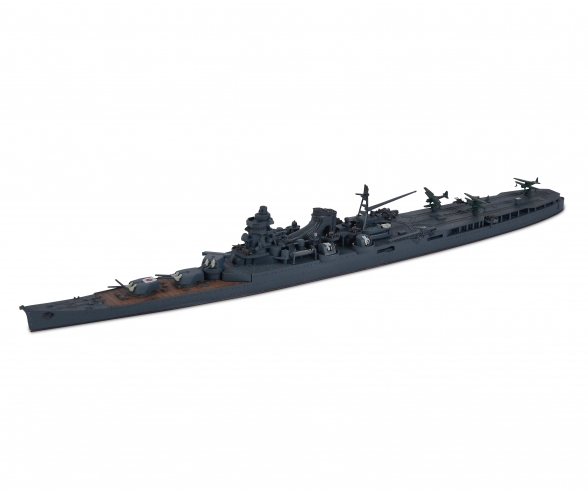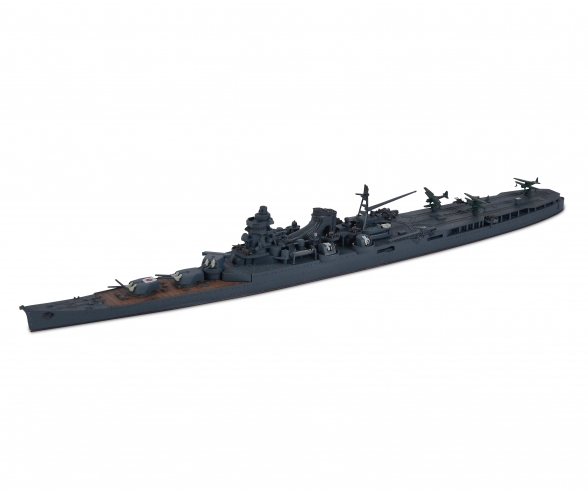 1:700 Jap. Mogami Aircraft Cruiser WL
Article number: 300031341
Age recommendation: from 14 years
Quantity:
1
2
3
4
5
6
7
8
9
10
11
12
13
14
15
16
17
Delivery time 1-3 working days within Germany
This item can only be delivered to the following countries:
Germany, Austria, Portugal, Netherlands, Hungary
Article number: 300031341
Product: 1:700 Jap. Mogami Flugzeugkreuzer Waterline

The Mogami, the unique naval aircraft cruiser of the Imperial Japanese Navy, entered service in 1935. Due to various construction failures, three modifications were carried out, the first due to a lack of stability. In the second, the armament was changed from the 15.3 cm triplets to the larger 20.3 cm double gun turrets. The conversion to an aircraft cruiser took place from 1942 to 1943 after a failed submarine escape and a collision with the Mikuma as well as several bomb hits by American carrier aircraft. After further heavy battles against the enemy U.S. fleet, a heavy fire broke out on the ship in the fall of 1944. The remaining crew decided to leave the ship and sink it with torpedoes: The Mogami disappeared into the depths of the Mindanao Sea.