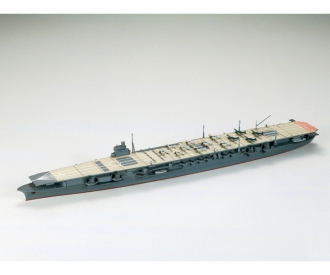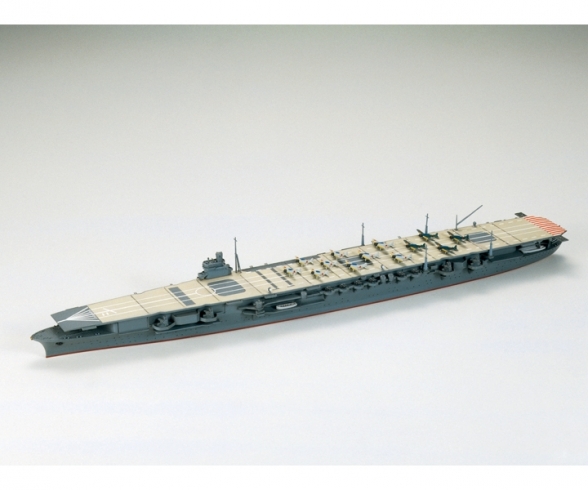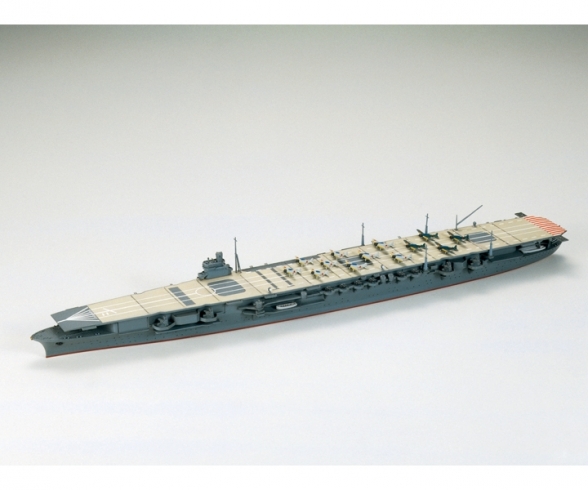 1:700 Jap. Shokaku Aircraft Carrier WL
Article number: 300031213
Age recommendation: from 14 years
Quantity:
1
2
3
4
5
6
7
8
9
10
11
12
13
14
15
16
17
18
19
20
21
22
23
24
Delivery time 1-3 working days within Germany
This item can only be delivered to the following countries:
Germany, Austria, Portugal, Netherlands, Hungary
Article number: 300031213
Product: 1:700 Jap. Shokaku Aircraft Carrier Waterline

The Japanese aircraft carrier Shokaku was launched in June 1939. During the Pacific War, the Shokaku, along with its sister flagship Zuikaku, formed the 5th Aircraft Carrier Division of the Imperial Japanese Navy.
The Shokaku was involved in the attack on Pearl Harbor and served until the Battle of the Philippine Sea in 1944; here it was sunk after several torpedo hits by a U.S. submarine.
The model is a replica of the Japanese aircraft carrier Shokaku on a scale of 1:700. The decor of the kit also includes the flight deck landing markings and a complete set of aircraft including Mitsubishi A6M2 fighters and Aichi D3A bombers.