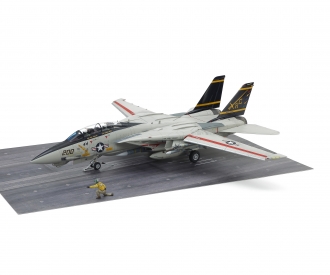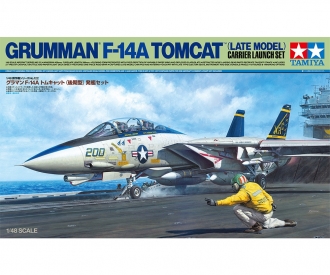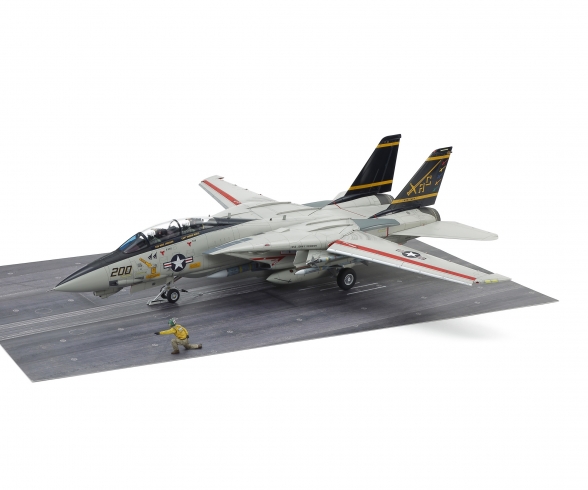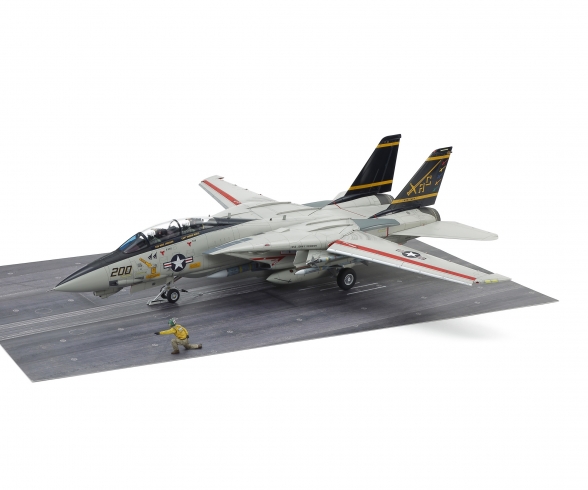 €115.00
incl. VAT
free shipping
(within the EU)
Quantity:
1
2
3
4
5
6
7
8
9
10
11
12
13
14
15
16
17
18
19
20
21
22
23
24
25
26
27
28
29
30
in stock, Delivery time 1-3 working days within Germany
This item can only be delivered to the following countries:
Germany, Austria, Portugal, Netherlands, Hungary
- This is a 1/48 scale plastic model assembly kit of the Grumman F-14A Tomcat (Late model). Fuselage length: 398mm, Wingspan: 408mm.
- Featrues fixed depiction of variable sweep wing supported by a single-piece spar part.
- The kit depicts wings with deployed flaps and slats which can be attached to wing by support parts (CANNOT depict wing at neutral position).
- The catapult shuttle and one-piece holdback bar with its nose landing gear realistically depict the F-14A taking off from the carrier deck.
- New nose landing gear part with retracted "kneeling'' shock absorber recreates the F-14A's takeoff stance.
- Features detailed sections such as telephoto camera pod, AAX-1 TCS, ALR-45 rader warning antenna under wing, and four Mk. 82 low-drag general-purpose bombs (LDGP, 500 pound) for realistic look.
- A realistically recreated cockpit depicts late model ejector seat cushions, instrument panel and side console panels.
- Includes the catapult officer (called "Shooter" who gives the OK for the operator to release the shuttle) figure and paper flight deck sheet.
- Comes with four marking options: two for F-14As from the VF-32 "Swordsmen" and one VF-211 "Fighting Checkmates", plus one VF-154 "Black Knights".