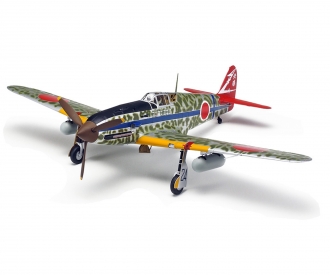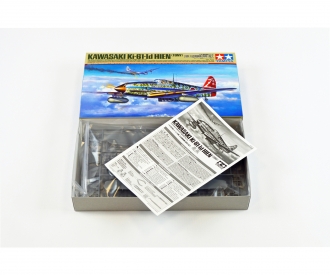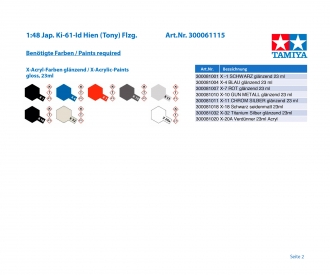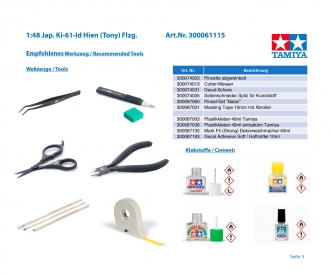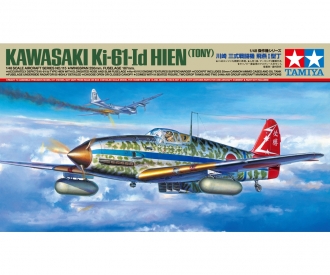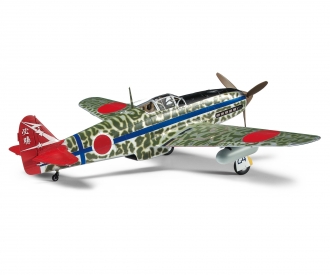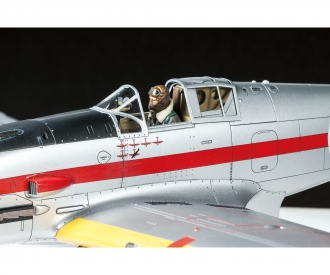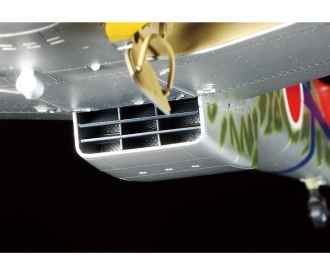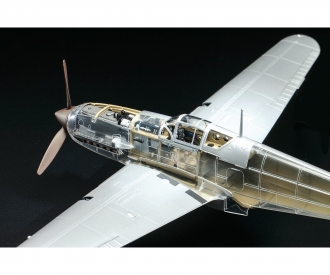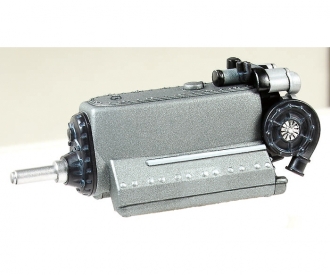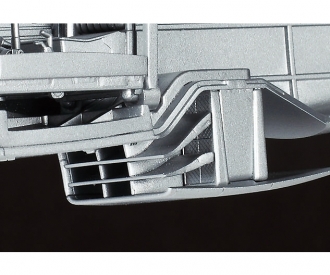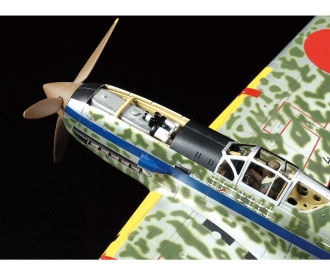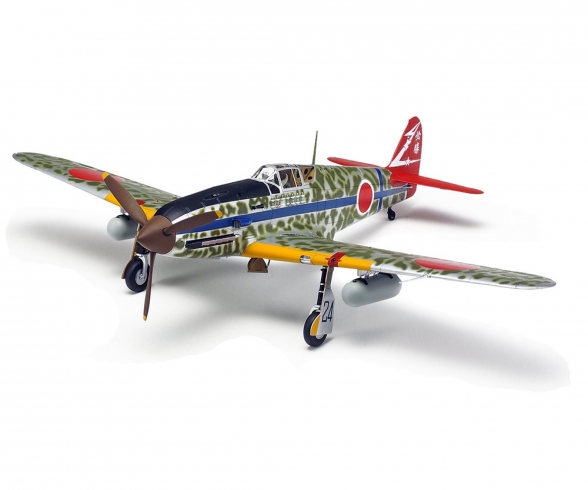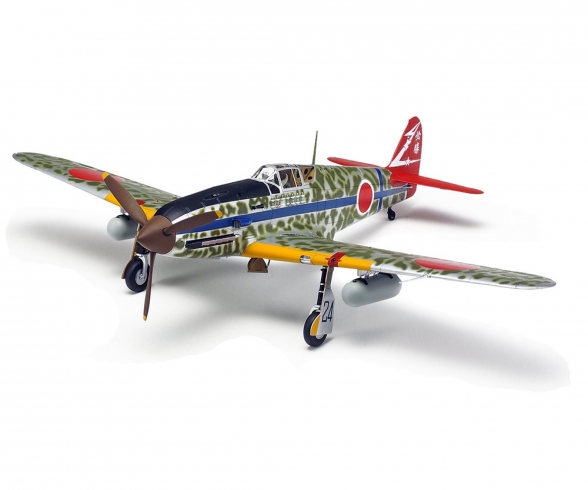 Quantity:
1
2
3
4
5
6
7
8
9
10
11
12
13
14
15
16
17
18
19
20
21
This item can only be delivered to the following countries: Germany, Austria, Portugal, Netherlands, Hungary
Article number: 300061115
Product: 1:48 Jap. Ki-61-I d Hien

The Kawasaki Ki-61 Hien was a WWII Japanese fighter powered by the Ha-40 engine - a license-produced version of a Daimler-Benz power plant. On account of its liquid cooled engine (it was the only Japanese fighter in the Pacific fighting to have one), the Hien was apparently mistaken for a German aircraft and then for an Italian bird, and was given the reporting nickname "Tony." It saw combat action from early 1943 and proved a competitive aircraft with its top speed of 580km/h, used in the desperate Japanese defense of the Solomon Islands and even as an interceptor when U.S. B-29s got in range to bomb the Japanese home islands toward the end of WWII.