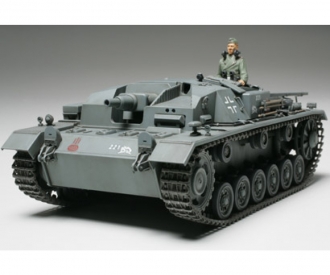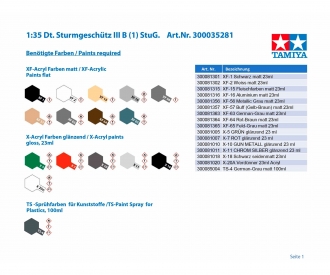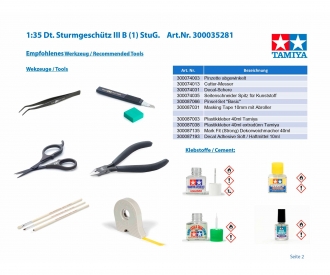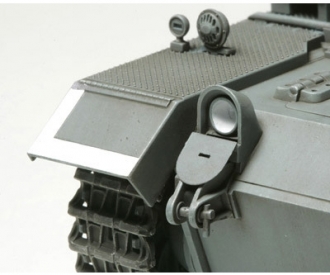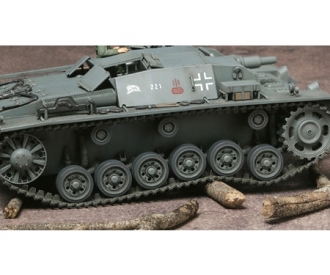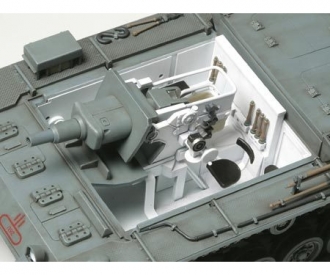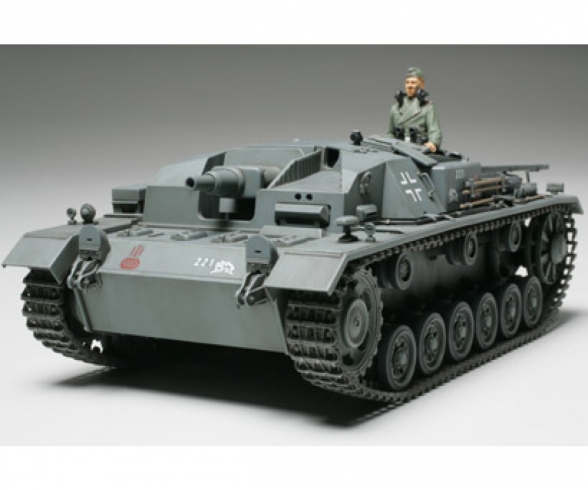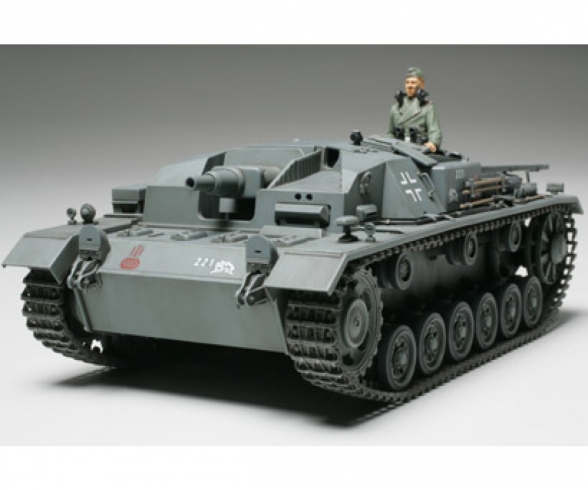 1:35 Ger. Sturmgeschütz III B (1) StuG.
Article number: 300035281
Age recommendation: from 14 years
Quantity:
1
2
3
4
5
6
7
8
9
10
11
12
13
14
15
16
17
18
19
20
21
22
23
24
25
26
27
28
29
30
This item can only be delivered to the following countries: Germany, Austria, Portugal, Netherlands, Hungary
Article number: 300035281
Product: 1/35 WWII Ger.Sturmgeschütz III B (1)

Germanys versatile Stug III was originally designed as an assault weapon, however also came to be used as a weapon of defense as the war progressed, providing both assault gun and anti-tank support. Based on the durable Panzer III chassis, the Stug III featured a monoblock structure with an L24 75mm short barreled gun mounted directly to the hull, eliminating the revolving turret and reducing overall height. The Ausf. B was the first truly mass produced Stug III with 250 produced from June 1940. Featuring wide tracks and powered by a 230hp Maybach HL 120 TRM engine the Ausf. B boasted a top speed of 40km/h. The Ausf. B saw action during the Balkans campaign in April 1941 and Operation Barbarossa in June, 1941. The simple construction leading to low costs and easy mass production made the Stug III one of Germanys most produced armored vehicles with over 10,000 produced during WWII.

Sturmgeschutz III Ausf. B
Accurate 1/35 scale model of the German Sturmgeschuetz III Ausf. B assault gun.
Cannon can be raised and lowered after assembly
Includes fully detailed accessories to mount onto fender for full accuracy.
Precision detailing right down to the loading device and wireless radio inside compartment.
Comes with aluminum gun barrel and photo-etched mesh cover for engine air intake.
Employs swing-arm type suspension.
Includes 3 sets of markings and 1 commander figure.


Frequently bought together
Frequently bought together