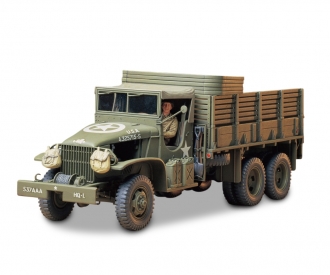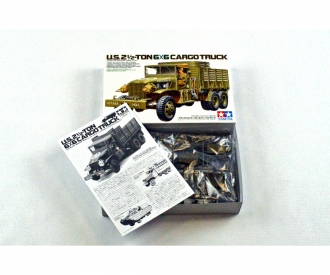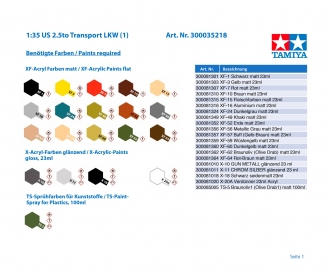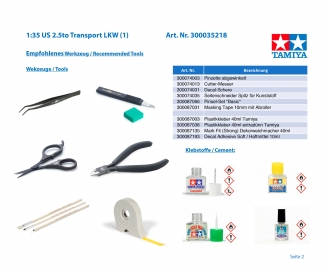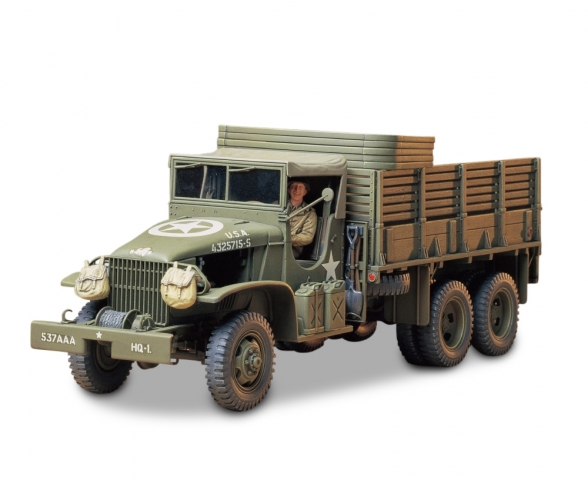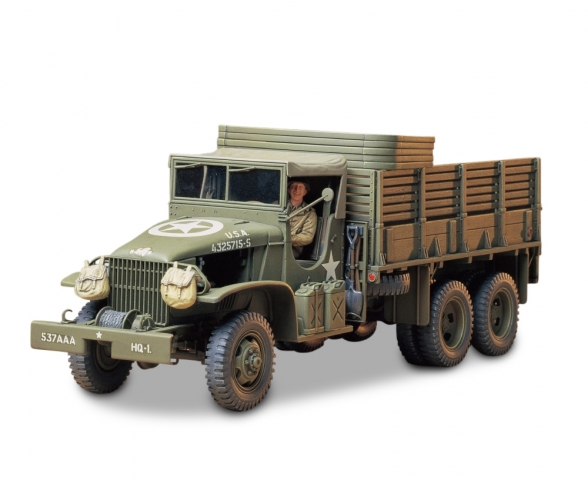 This item can only be delivered to the following countries: Germany, Austria, Portugal, Netherlands, Hungary
Article number: 300035218
Product: 1:35 US 2.5to Cargo Truck (1)

During WWII, over 800,000 2 1/2-ton 6x6 cargo trucks were produced and became a symbol of the American victory along with the Sherman tank and the Jeep. Among them was a troop carrier of which approximately 57,000 units were made. This is a plastic assembly model kit of one such truck. The highly durable and tough form has been precisely reproduced. Features such as the robust suspension and the split type differential have a rich detailed finish. The model depicts the doors which had canvas parts and its cargo area with the covers removed to allow you to recreate a commonly seen scene of WWII. Five kinds of markings and a seated driver figure are included.
Warning! Not suitable for children under 14 years.