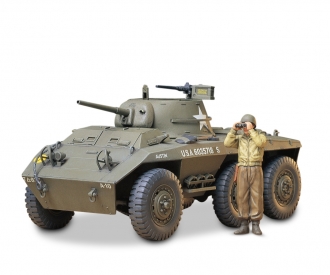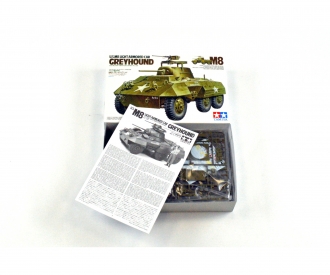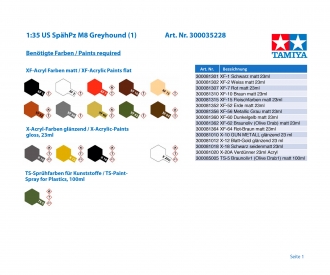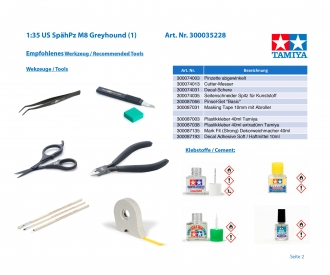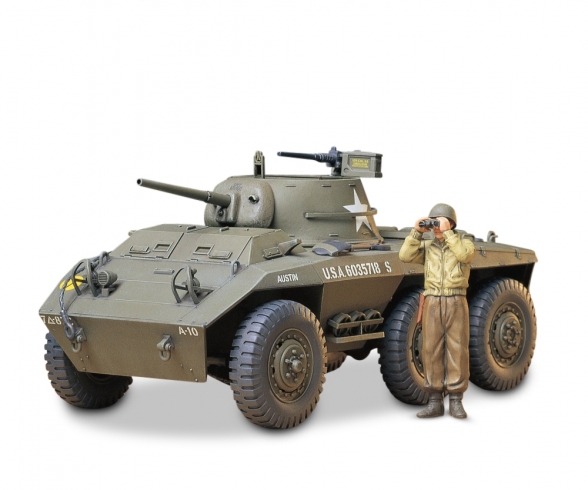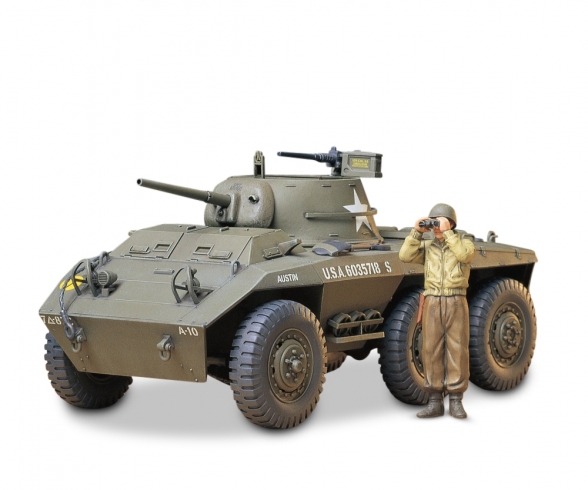 1:35 US Light Arm. Tank Greyhound (1)
Article number: 300035228
Age recommendation: from 14 years
This item can only be delivered to the following countries: Germany, Austria, Portugal, Netherlands, Hungary
Article number: 300035228
Product: 1:35 US Light Arm. Tank Greyhound (1)

The WWII U.S. M8 Light Armored Car depicted by this plastic assembly model kit had a top speed of 88km/h and was often used in reconnaissance roles. Features of the M8 including its plane hull construction, open top turret, and the suspension of the 6-wheel drive have been precisely reproduced. The turret and interior feature a rich finish. It is possible to attach a ring mount and an M2 heavy machine gun onto the turret. Large left and right fenders can be removed after assembly and you can also choose to install racks and anti-tank mine tool boxes on both sides of the model. A figure is included.