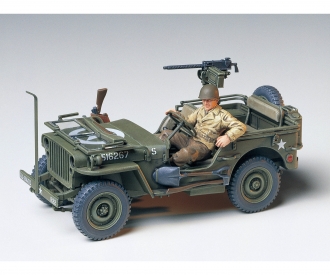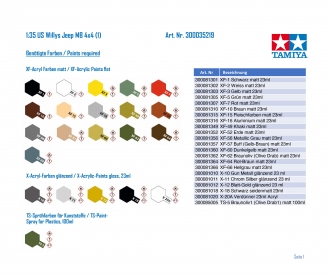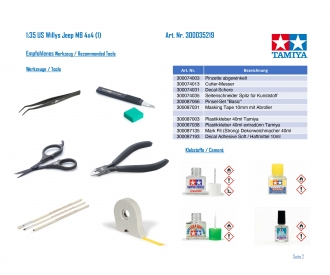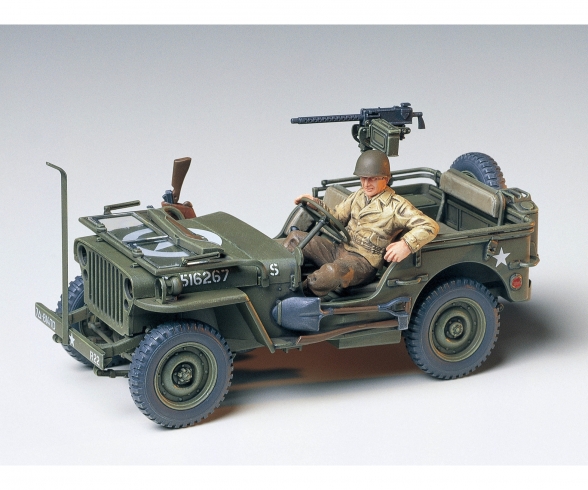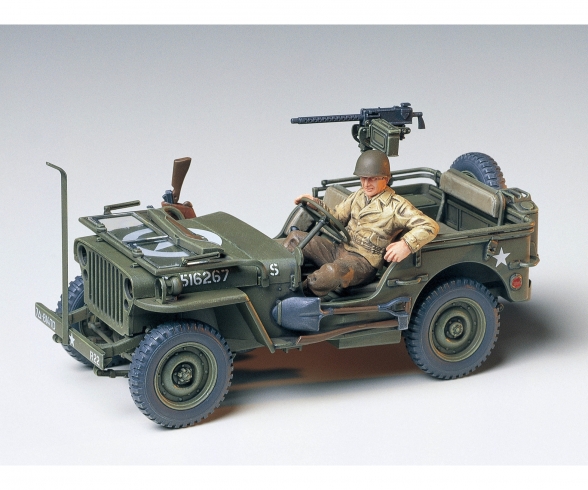 Quantity:
1
2
3
4
5
6
7
8
9
10
11
12
13
14
15
16
17
18
19
20
21
22
23
24
25
26
27
28
29
30
in stock, Delivery time 1-3 working days within Germany
This item can only be delivered to the following countries: Germany, Austria, Portugal, Netherlands, Hungary
Article number: 300035219
Product: 1:35 US Willys Jeep MB 4x4 (1)

Without a doubt the Jeep Willys MB occupies a significant position in the whole automotive history. The origin of the Jeep vehicle dates back to early 1941, when U.S. Forces ordered the Willys, Ford, and Bantam companies to develop prototypes of a small sized multi-purpose 4-wheel drive vehicle. During the early stage of WW2, Germany had achieved outstanding successes by using motorized troops with their "Blitzkrieg" tactics. It became a pressing need for allied nations to possess tough and reliable vehicles with excellent cross-country ability. In November 1941, the Army, with alterations on the front grille and hood to the Ford design, chose the Willy"s vehicle as the basis for the mass production model. This marked the birth of the Willys MB (Model B) that provided unmatched ability to transport Allied troops during the conflict. The early Willys MB had a welded, slat type front grille. Due to the necessity of increasing production, the Army ordered Ford to join the mass production using the Willys MB"s blueprints. It was designated the GPW, and a simple, pressed steelfront grille was introduced. During WW2, the Willys MB and Ford GPW ran over every battlefield. As a means of transit for soldiers, it played an important role in bringing the Allied victory. It was also used for liason, command, communication and sometimes even as an ambulance for a light firearms carrier. Production reached approximately 640,000 units by August 1945.
Frequently bought together
Frequently bought together