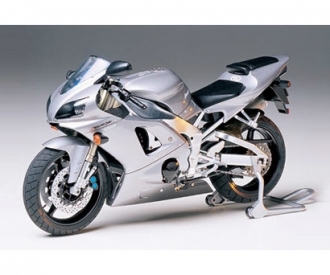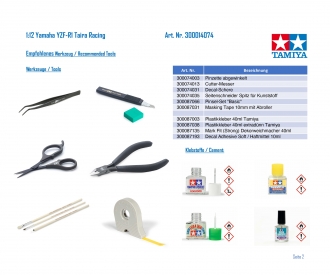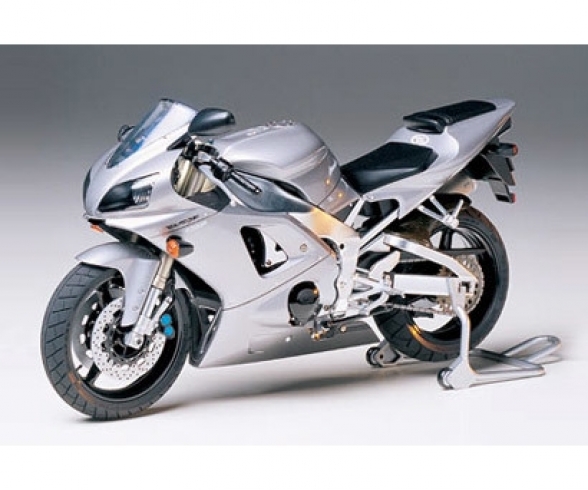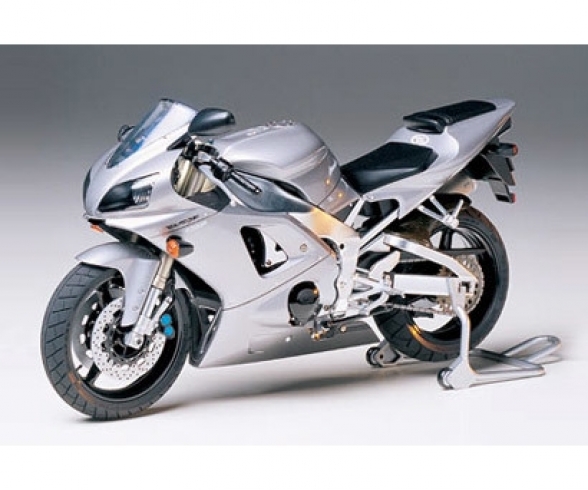 in stock, Delivery time 1-3 working days within Germany
This item can only be delivered to the following countries:
Germany, Austria, Portugal, Netherlands, Hungary
Article number: 300014074
Product: Yamaha YZF-R1 Taira Racing

The Yamaha YZF-R1 (1999) is a modern classic with all the technical refinements of its predecessors. But the YZF-R1 has been further improved in decisive features. In order to achieve the requirement of fast cornering on winding roads, the YZF-R1 was designed with the compact dimensioning of a 400cc motorcycle. It has a short wheelbase and an exhaust system unique to Yamaha. Its 998cc 4-stroke 4-cylinder engine with 5-valve DOHC (double overhead camshafts) delivers a maximum output of 110 kW (150 hp at 10,000 rpm). The YZF-R1 caused a sensation because she is easily able to line up one curve after the other at breathtaking speeds. Over time, a wide range of tuning parts for the YZF-R1 came onto the market. The company Taira Racing of the former All-Japan champion in the 500cc class, Tadahiko Taira, carried the tuning to extremes: from the titanium exhaust for higher performance at medium speed, to a curved carbon fender to a rear wheel with aluminium-spokes, Taira Racing has developed almost everything imaginable in tuning parts for the YZF-R1. The 1:12 scale kit model reflects all the details in the well-known TAMIYA perfection and is in no way inferior to the original.