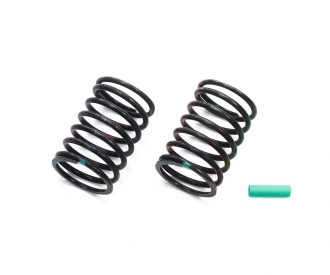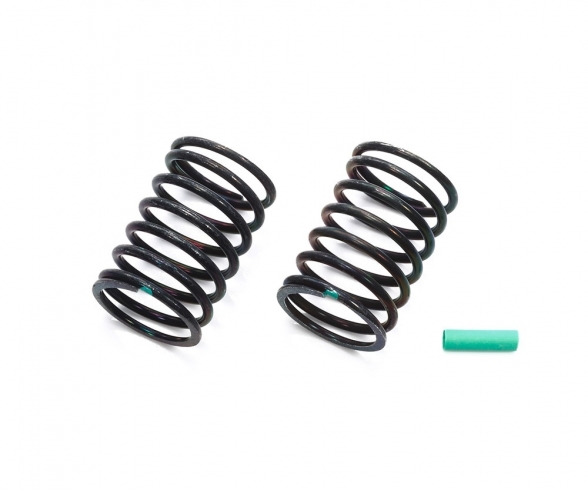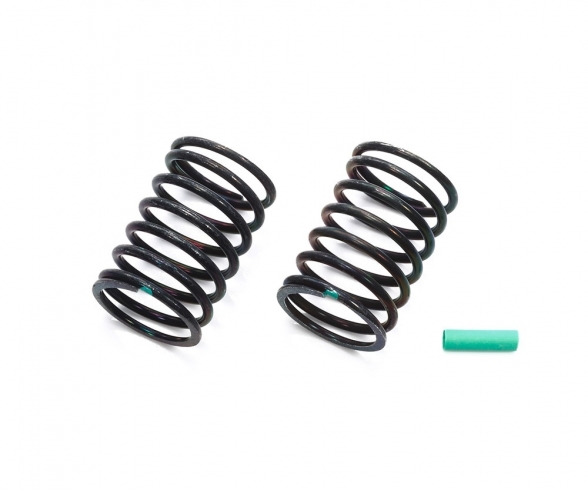 only 6 pieces left in stock, Delivery time 1-3 working days within Germany
This item can only be delivered to the following countries:
Germany, Austria, Portugal, Netherlands, Hungary
Article number: 300042293
Product: TRF Dämpferfedern (2) Super Soft L.Dia.

The softest type of large-diameter springs with a characteristic of suppleness. Effective when a tire with a relatively low grip is attached and load transfer is required. Use this when you want the front to sink quickly.
By changing the number of turns without changing the wire diameter, the overall characteristics are made uniform.
Scope of delivery:
1x springs (2 pieces)
Warning! Not suitable for children under 14 years.
- Set of 2 Free length (spring length) 25 mm Black
- for TA07 PRO-Chassis, TA08 PRO-Chassis, TA07 MS-Chassis, TA06-Chassis, TA06 PRO-Chassis, TA06 MS-Chassis, FF-04 EVO-Chassis, FF-03-Chassis, FF-03 PRO-Chassis, TB-03-Chassis, TB-03 VDS-Chassis, TB-04 Chassis, TB-04 PRO Chassis, TB-05 PRO Chassis, TT-02 Chassis, TT-02D Chassis, TT-02 TYPE-S Chassis, TT-02 TYPE-SR Chassis,
TT-01 TYPE- E Für Chassis, TT-01D TYPE-E Chassis, TT-02RR Chassis, TT-02FT Chassis, M-07 CONCEPT Chassis, TRF103 Chassis, TRF102 Chassis, TRF101 Chassis, F103GT Chassis, F104 Chassis, F104W Chassis, F104PRO II Chassis . .. Verwendet mit 42354
- for TRF419XR-Chassis ... Bei Verwendung von 42354 und der speziellen Dämpferstrebe, die im Kit enthalten ist
- for TRF420 Chassis / TRF420X ... Wird mit 42354 und 47440 verwendet
- for M-08 CONCEPT Chassis ... Verwendet mit 42354 und 54909