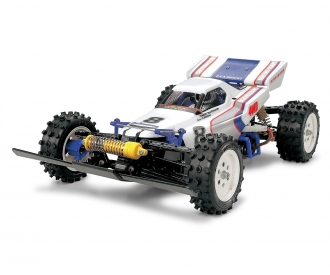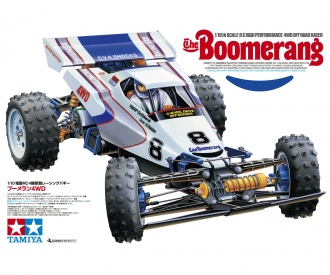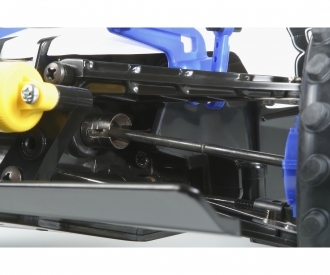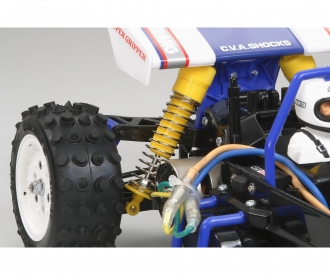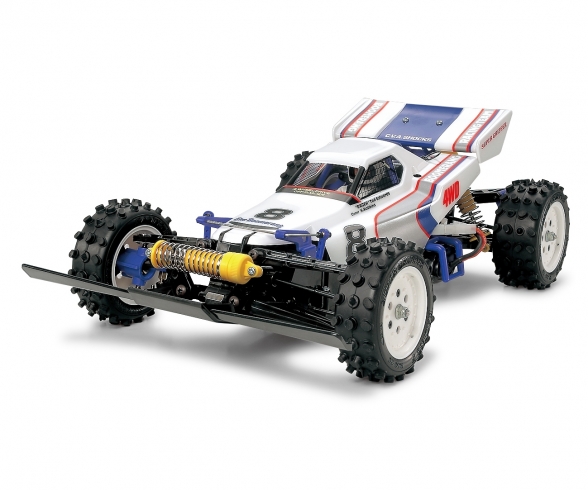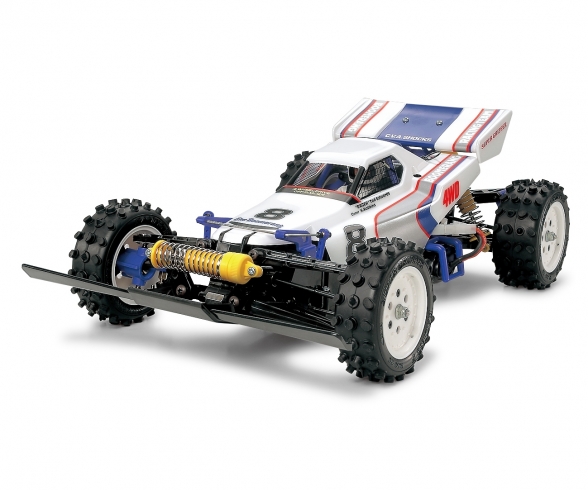 €210.00
incl. VAT
free shipping
(within the EU)
Quantity:
1
2
3
4
5
6
7
8
9
10
11
12
13
14
15
16
17
18
19
20
21
22
23
24
25
26
27
28
29
30
Delivery time 1-3 working days within Germany
This item can only be delivered to the following countries:
Germany, Austria, Portugal, Netherlands, Hungary
Article number: 300058418
Product: 1:10 RC Boomerang 4WD Buggy LWA 2008

Tamiya welcomes a re-issue of the 1/10 R/C The Boomerang (2008) - the latest production was in 2017.

Included:
4WD assembly kit, Vintage Re-Release Length: 385mm, 3-piece bathtub, Polycarbonate body, ESC included

WARNING!
Read carefully and fully understand the instructions before commencing assembly. A supervising adult should also read the instructions if a child assembles the model.
When assembling this kit, tools including knives are used. Extra care should be taken to avoid personal injury.
Read and follow the instructions supplied with paints and/or cement, if used (not included in kit).
Keep out of reach of small children. Children must not be allowed to put any parts in their mouths, or pull vinyl bags over their heads.

- This is a 1/10 scale R/C model assembly kit. Length: 385mm, width: 234mm, height: 153mm.
- The Boomerang takes over the famous Hotshot chassis and shaft driven 4WD power train.
- The 3-piece bathtub chassis, which consists of center frame with front and rear gearboxes, ensures easy maintenance.
- Front features a mono-shock oil damper and a stabilizer, while the rear features CVA long oil dampers.
- Ball bearings are installed in the gearboxes.
- In addition to the dust cover on top of the steering servo, the polycarbonate chassis cover prevents dirt and debris from coming in.
- The reliable dog-bone type propeller shaft transmits power.
- Features a large rear wing.