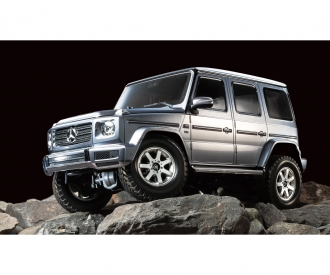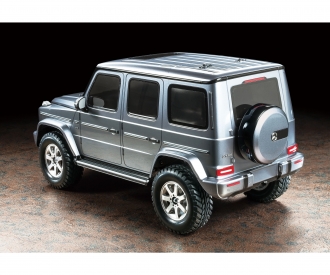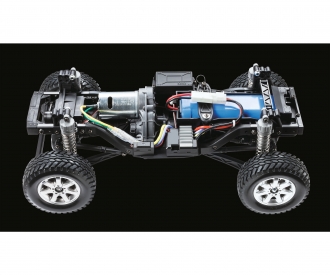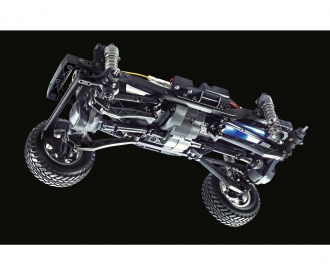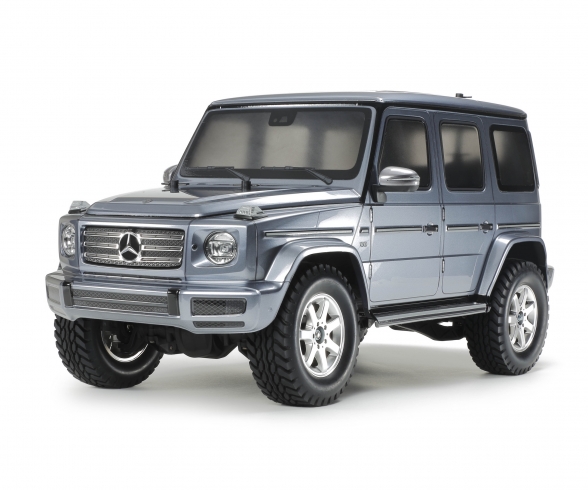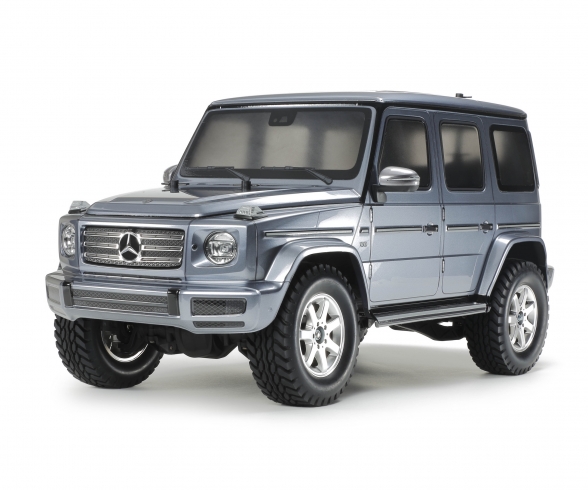 Quantity:
1
2
3
4
5
6
7
8
9
10
11
12
13
14
15
16
17
18
19
20
21
22
23
24
25
26
27
28
29
30
This item can only be delivered to the following countries: Germany, Austria, Portugal, Netherlands, Hungary
Article number: 300058675
Product: 1:10 RC MB G-Class G500 (CC-02)

Get ready for a newcomer to the Tamiya off-road chassis line-up – the CC-02 is here! Even better, its first model
comes with a brand new body that depicts the Mercedes-Benz G 500, a 2018 addition to the German auto giant's
legendary G Class that was powered by a 4-liter V8 twin turbo engine.

About the Model
• This is a 1/10 scale R/C model assembly kit. Length: 455mm, width: 196mm, height: 207mm. Wheelbase:
267mm.
• TLU-01 LED Light Unit and LEDs are included for export only! LED attachment parts are also included.
• The boxy form of the G 500 is recreated accurately in polycarbonate, with separately molded parts included
for the front grille, side mirrors and spare tire cover.
• Designed for a wide range of off-road scenes including rocky terrain, the CC-02 chassis' ladder frame is
inspired by full-size vehicles and is the base for its superior durability.
• A 4WD setup employs the motor longitudinally behind the front axle, with separated gearbox and transfer
case, and propeller shafts transmitting power to the differential gears front and rear.
• Twenty gear ratios between 11.09:1 and 29.28:1 are possible using separately sold pinion gears, for some
serious fine-tuning!
• 4-link rigid suspension is employed front and rear, with CVA oil dampers.
See over the page for a more detailed introduction to the CC-02!
Frequently bought together
Frequently bought together