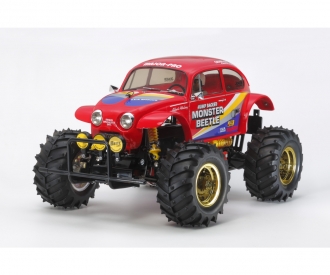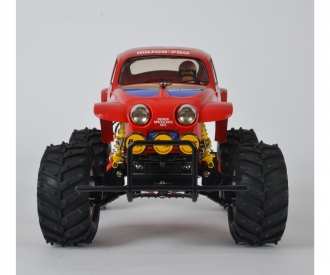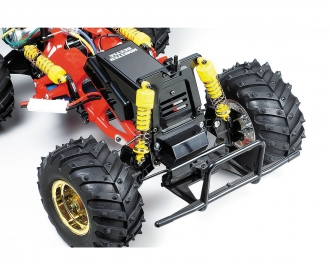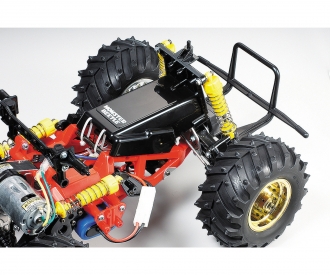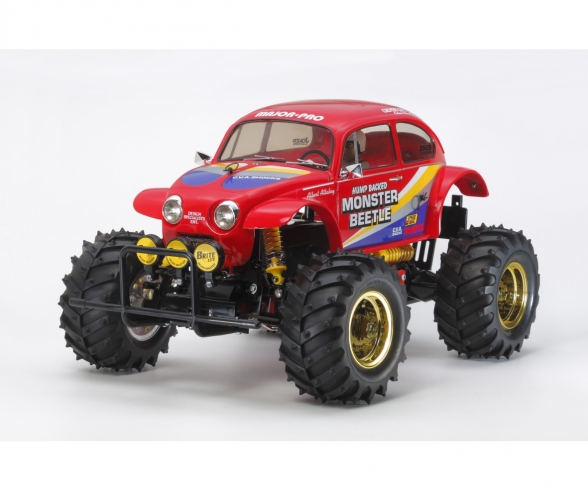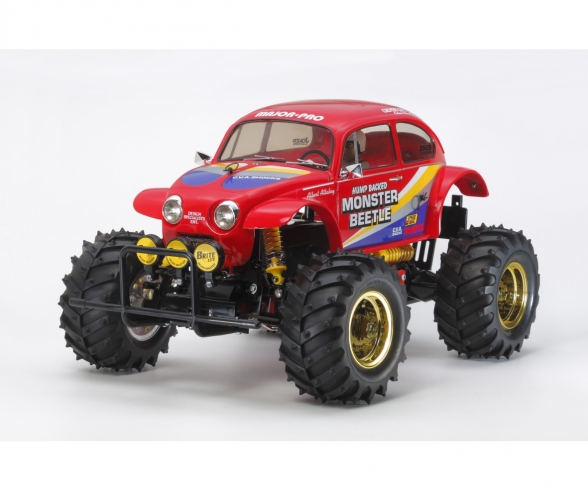 This item can only be delivered to the following countries: Germany, Austria, Portugal, Netherlands, Hungary
Article number: 300058618
Product: 1:10 RC Monster Beetle (2015)

Tamiya is delighted to announce the release of this updated version of another of our back-catalog classics, the Monster Beetle (Item 58060, from 1986). This model features a stylized version of the timeless Volkswagen Beetle body, mounted on an all-action 2WD chassis fitted out with big tires for rough-and-tumble off-road fun. This new model promises to be great fun for both beginners and Tamiya veterans alike!

About the Model
• This is a 1/10 scale R/C model assembly kit. Length: 410mm, width: 290mm, height: 240mm.
• The injection-molded plastic body accurately captures the form of the early Beetle. Where possible, stickers have been kept over from the original model designs; these are joined by newly-designed markings.
• The rugged ABS space frame chassis from Item 58060 has been kept on. It utilizes double-wishbone front, and trailing arm rear suspension setups in tandem with CVA oil dampers.
• Rear universal drive shafts transfer power smoothly, and come with rubber boots to protect from dust.
• A large dust cover is included to protect the vital R/C equipment.
• The model has great off-road performance thanks to 130mm-diameter tires with a combined lug/pin spike tread. They are paired with gold color plated one-piece wheels.
• Includes a driver figure.
Included:
Assembly kit with pictured user guide, Tamiya ESC (capable of running brushed and brushless motors), electric motor type 540, ABS body
Warning notices:
Read carefully and fully understand the instructions before commencing assembly. A supervising adult should also read the instructions if a child assembles the model.
When assembling this kit, tools including knives are used. Extra care should be taken to avoid personal injury.
Read and follow the instructions supplied with paints and/or cement, if used (not included in kit).
Keep out of reach of small children. Children must not be allowed to put any parts in their mouths, or pull vinyl bags over their heads.
Frequently bought together
Frequently bought together