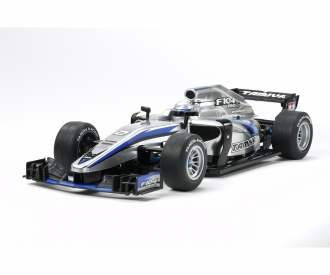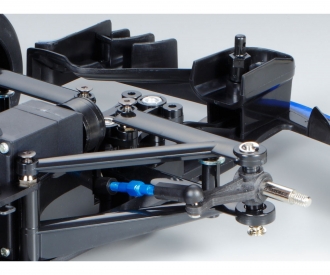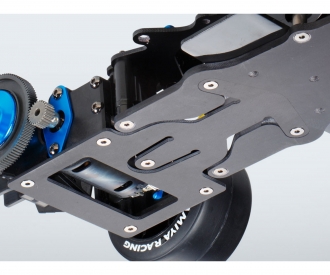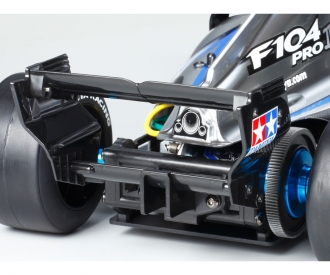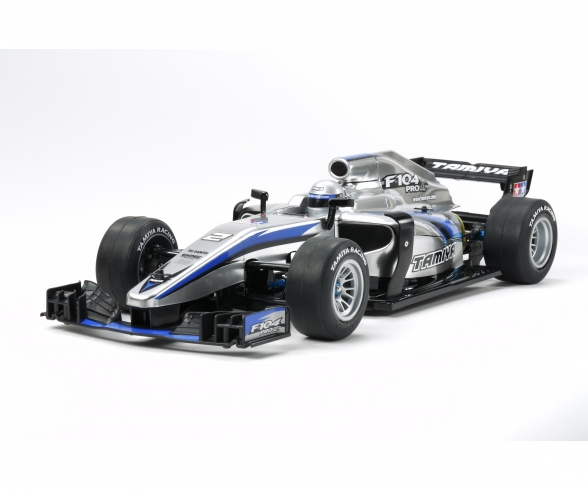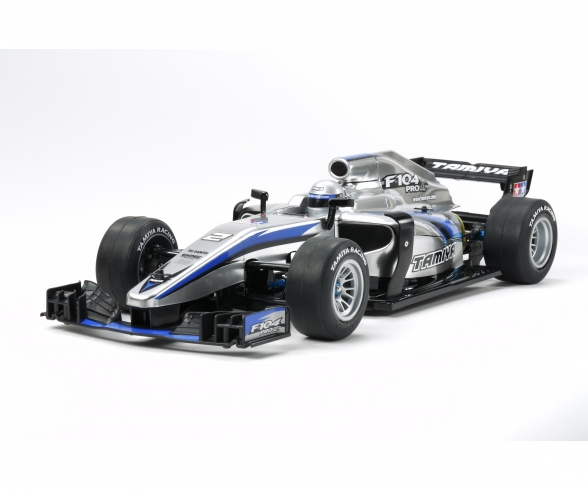 This item can only be delivered to the following countries: Germany, Austria, Portugal, Netherlands, Hungary
Article number: 300058652
Product: 1:10 RC F104 PRO II w/Body

Power up your R/C formula racing life with this kit, which pairs the lightweight and streamlined direct drive F104 chassis with a new lower deck, and upgrade parts, giving a sharp and responsive drive. An all-new original body is also included!

About the Model
• This is a 1/10 R/C model assembly kit. Length: 440mm, width: 180mm, height: 88mm, wheelbase: 270mm.
• The lightweight F104 chassis is fitted with various upgraded parts to turn it into the F104 PRO II.
• FRP double deck chassis has a new lower deck design, and an inline (longitudinal) battery position.
• The 1.5mm thick FRP T-bar design with U-shaped cutaway is inherited from the F104WGP. It makes up the rear suspension in concert with friction plates and a TRF damper.
• Features front independent coil spring suspension. Alter camber by changing upper mount attachment direction.
• Utilizes an aluminum ball differential. Rear wheels can be changed without its being dismantled.
• A realistic original polycarbonate body is included. Its design is inspired by 2017 trends, with a sharp, slanting nose and bulging side pontoons. Additional parts are included to create alternative lower side pontoon sections as separate parts for chassis with larger R/C equipment.
• Separate parts depict the complex front wing and its low rear counterpart, rear diffuser, mirrors, helmet, etc.
• Comes with realistic semi-pneumatic synthetic rubber tires, and marking stickers to decorate the body.
• A wide range of Hop-Up Option parts are available to further tune the chassis to your needs.