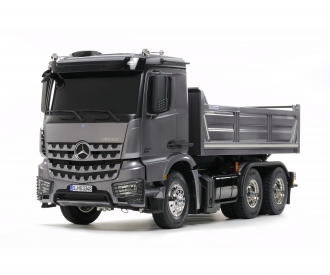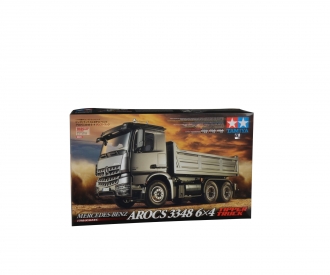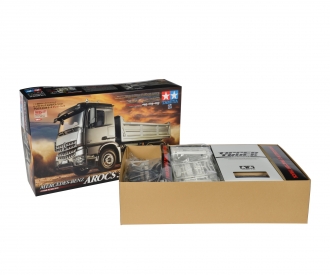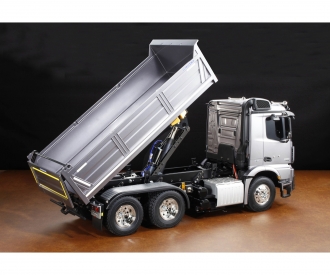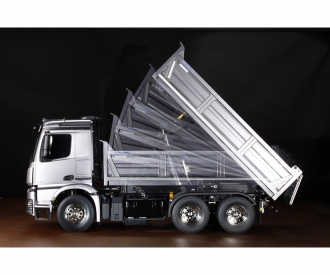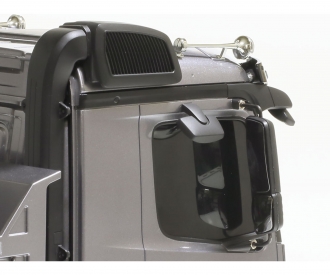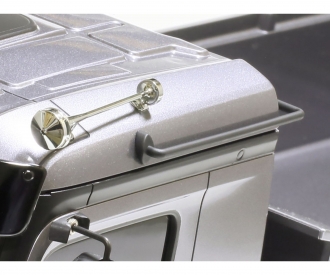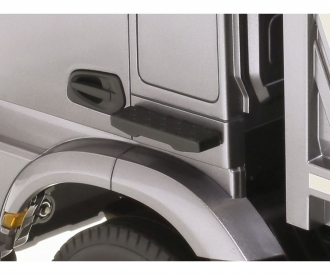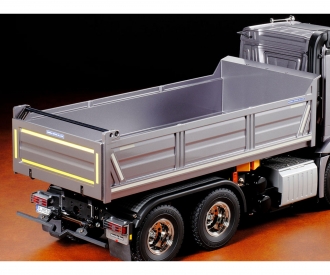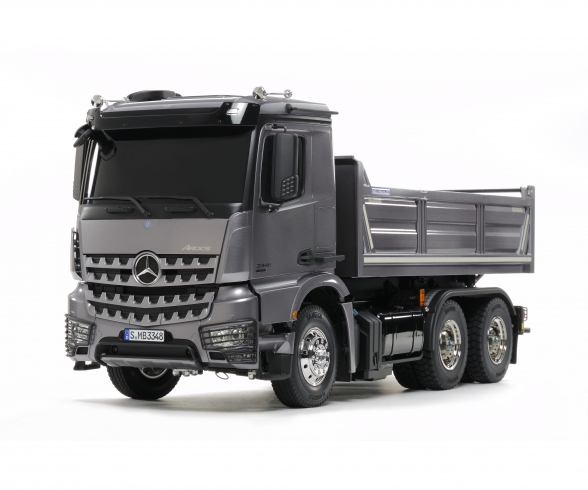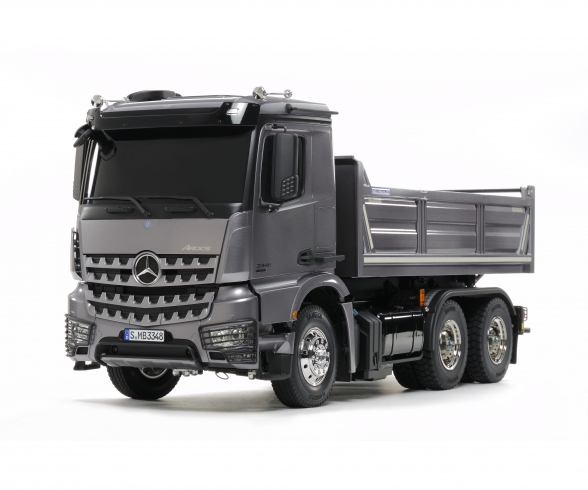 €640.00
incl. VAT
free shipping
(within the EU)
Quantity:
1
2
3
4
5
6
7
8
9
10
11
12
13
14
15
16
17
18
19
20
21
22
23
24
25
26
27
28
29
30
Delivery time 1-3 working days within Germany
This item can only be delivered to the following countries:
Germany, Austria, Portugal, Netherlands, Hungary
Article number: 300156357
Product:1:14 RC MB Arocs 3348 Tipper Truck

Tip-Top!
The Arocs series is a line of heavy-duty models introduced in 2013 by the world's leading truck manufacturer, Daimler AG (Germany). This R/C model assembly kit recreates the dual rear axle-driven Arocs 3348 6x4 tipper truck, which runs on a 12.8-liter turbocharged inline-6 engine capable of 480hp. The highly detailed body breathtakingly captures the slimline form of the truck cab, including the distinctive bucket tooth design grille. Depictions of headlight guards, front bumper and skid plate underneath are parts of a truly realistic finish. The assembly type 3-speed transmission allows gear changes via separately available 4-channel transmitter. The ladder frame chassis features aluminum side channels with resin cross members. A realistic 1-piece resin bed is reinforced with a metal frame. Power from the front-mounted motor is delivered to rear axles via propeller shaft; a built-in differential gear on each axle enables smooth cornering. Highly-realistic suspension utilizes metal leaf springs and friction dampers. The model enjoys easy driving thanks to the float-mounted die-cast front and reinforced resin rear axles.


★Length: 576mm, Width: 190mm, Height: 267mm,
Weight: Approx. 4.3kg (*with R/C equipment and
battery pack attached)
★Wheelbase: 257mm+103mm
★Tread: 156mm (Front), 138mm (Rear, Double Tire)
★Chassis: Aluminum & Polycarbonate Resin Ladder Frame ★Suspension: Front/Rear Leaf Springs
★Caster Angle: 0° (Front & Rear)
★Camber Angle: 0° (Front & Rear)
★Toe Angle: 0° (Front & Rear)
★Dampers: Front/Rear Aluminum Friction Dampers
★Drivetrain: Rear 2-Axle Drive
★Transmission: 3-Gear Transmission (gear shifting
operated from transmitter)
★Gear Ratio: (1st Gear) 32.49:1, (2nd Gear) 17.76:1,
(3rd Gear) 10.66:1
★Diff Gear: 3-Bevel Diff.
★Motor: TR Mighty-Tuned (35T)
★Tire Width/Diameter: 22/83mm (Front), 22/84mm(Rear)