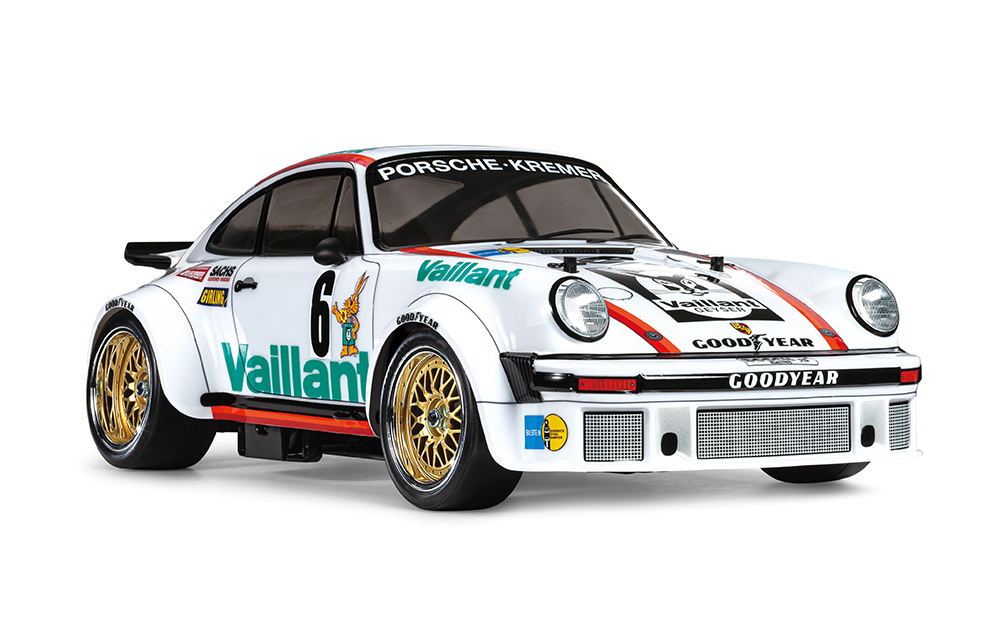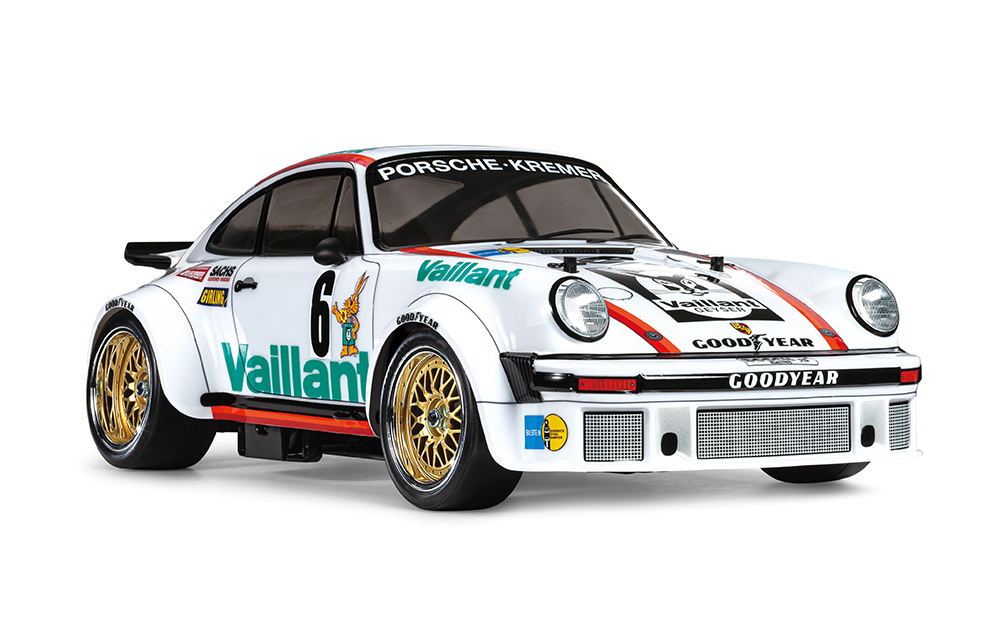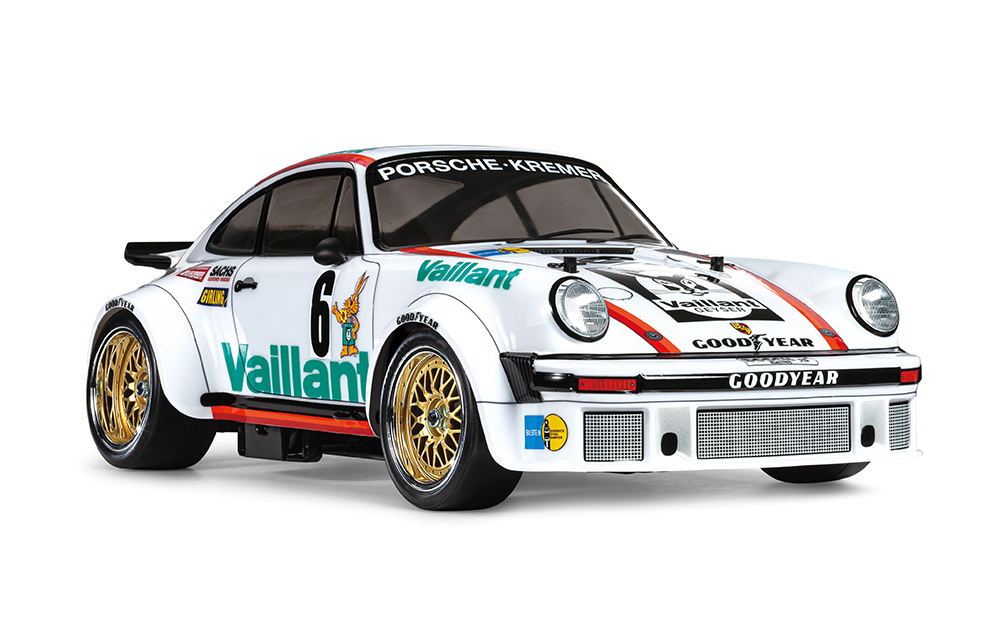 28.07.2021
Porsche 934
1:10 Porsche Turbo RSR in white!
Anniversary model 45 years of Tamiya RC
For the 45th anniversary of the Tamiya RC division, a very special remote-controlled model is coming from Japan: a white Porsche 934 (Turbo RSR) Vaillant. The classic sports car, which was used by the Kremer Racing team in 1976, also celebrates its 45th birthday in 2021.
As with the Porsche 934 Turbo RSR Jägermeister from 2016, the basis for the kit model is the TA02SW chassis, which is characterized by a short wheelbase (236 mm) and numerous tuning parts.
Tamiya lovers can also look forward to a photo-etched anniversary plaque included in the scope of delivery. In addition, the kit will contain a one-sided greeting from Chairman Shunsaku Tamiya on the 45th anniversary of the Tamiya RC division, which will make the exclusively packaged anniversary model even more attractive for collectors.
The limited special model is expected to be available from your specialist dealer from the end of November.
Back