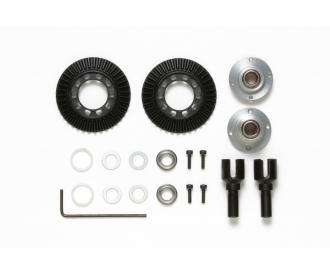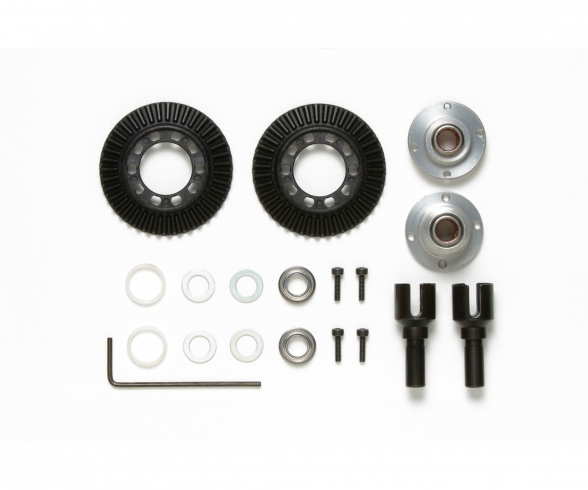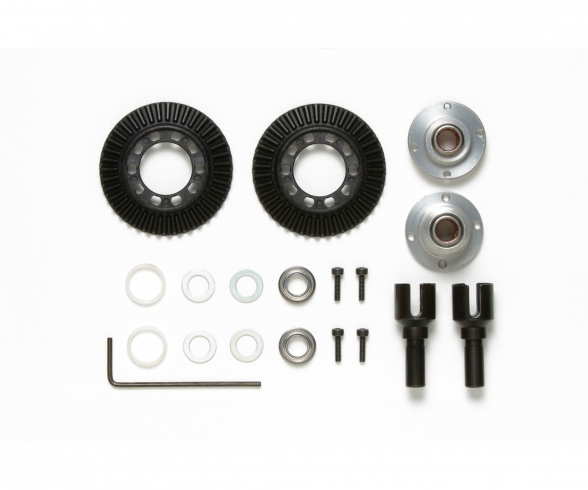 €84.99
incl. VAT
free shipping
(within the EU)
Delivery time 1-3 working days within Germany
This item can only be delivered to the following countries:
Germany, Austria, Portugal, Netherlands, Hungary
Article number: 300053671
Product: DF-02/TT-01 Front One-way Unit

When the power is on, the traction is pulled out, and when the power is off, the difference in rotation between the front and rear wheels is canceled, realizing stall-free cornering. Adding a one-way left and right bore ring creates even smoother rotation.

Scope of delivery:
1x Freewheel Gear Set (19 pcs.)

Warning! Not suitable for children under 14 years.
- for TT-02 TYPE-S chassis and TT-02 TYPE-SR chassis... Used with 53590
- for the TT-02B chassis... Place the 6mm o-ring MB16 in the connection cup.
- for the TT-02RR chassis... Use the kit wheel axle and driveshaft together with 53590
TT-02 Chassis, TT-02D Chassis, TT-02FT Chassis... Cannot be used with 54874
- TT-01 Front One Way Unit requires 53590 (TB01 Cup Joint) for use when vehicle is equipped with Universals