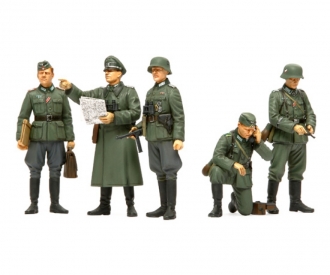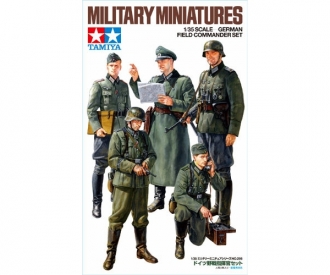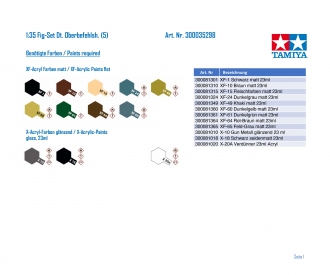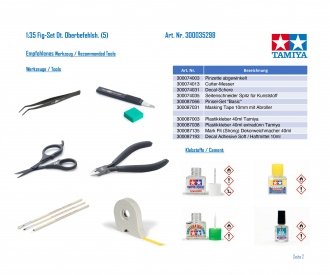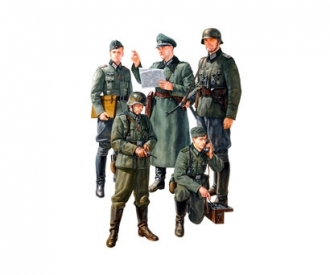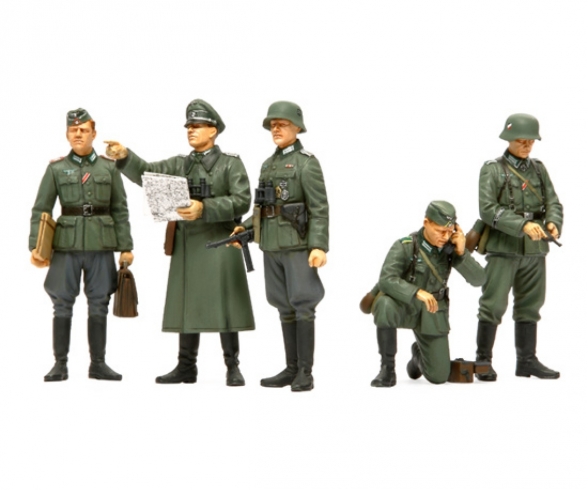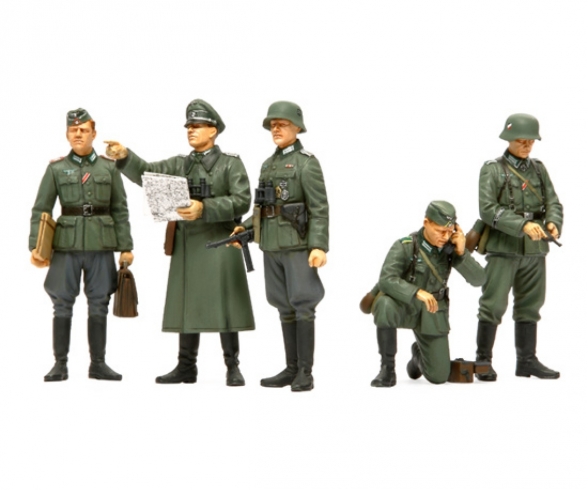 1:35 Fig-Set Ger. Field Commander (5)
Article number: 300035298
Age recommendation: from 14 years
Quantity:
1
2
3
4
5
6
7
8
9
10
11
12
13
14
15
16
17
18
19
20
21
22
23
24
25
26
27
28
29
30
Delivery time 1-3 working days within Germany
This item can only be delivered to the following countries:
Germany, Austria, Portugal, Netherlands, Hungary
Article number: 300035298
Product: 1:35 Fig-Set Ger. Field Commander (5)

WWII German Commanders
This 1/35 scale plastic assembly kit contains five WWII German field commander figures. ★The set includes an high-rank officer pointing out the target holding a map, a commander with a briefcase and a map case, a commander with a MP40 gun, a low-rank officer checking his Luger P08 gun, and a radio operator. ★The MP40 and Luger P08 guns as well as holsters, briefcase, and the radio have a rich finish.

About the Uniforms and Equipment
The German commanders wore uniforms which had same design as those of soldiers during WWII. However, commanders were allowed to wear tailor-made uniforms made from nicer materials. Likewise, they also wore better quality coats as well as leggings and boots. They usually carried guns such as the Luger P08 and Walther P38, but often used MP40 machine guns to fight against enemies on the frontlines.

Warning! Not suitable for children under 14 years.
Frequently bought together
Frequently bought together