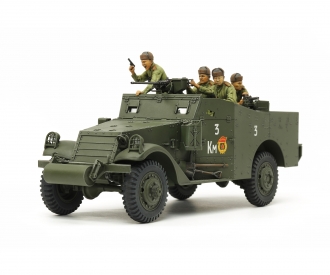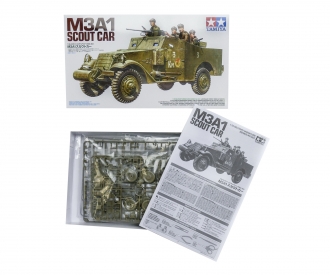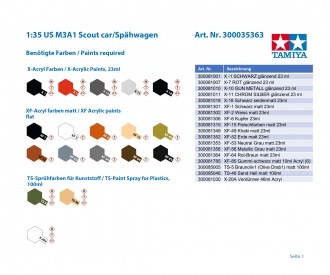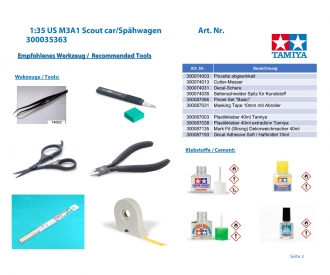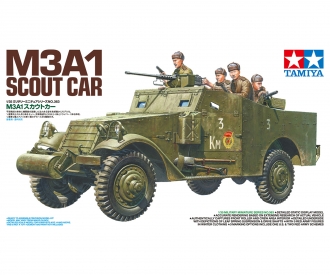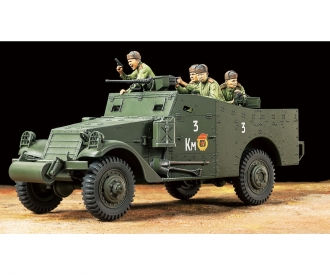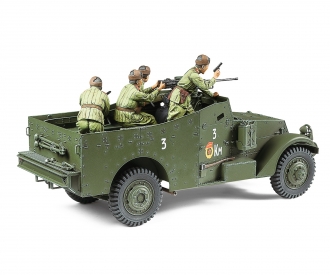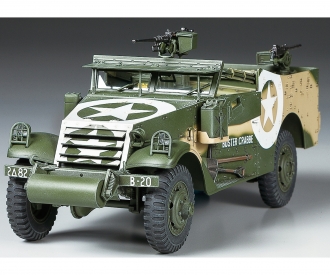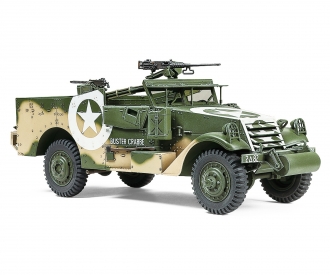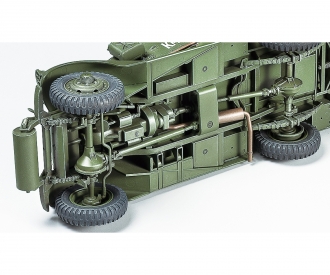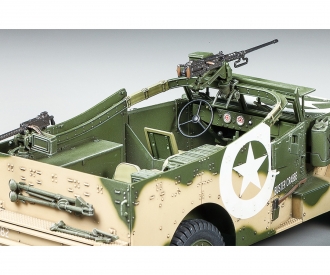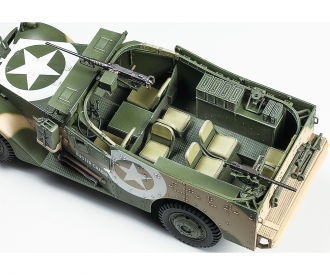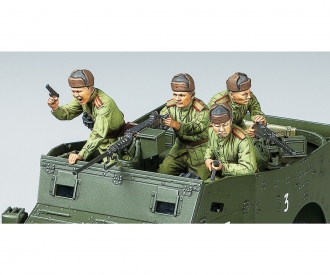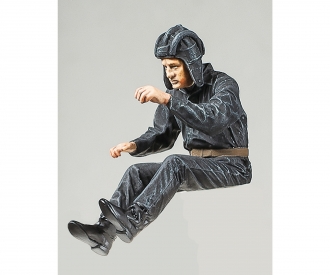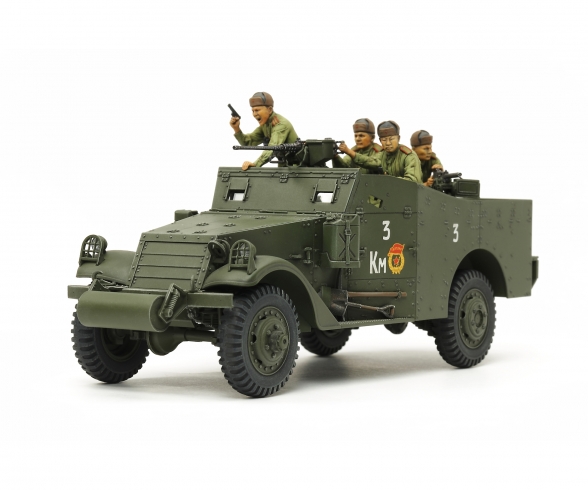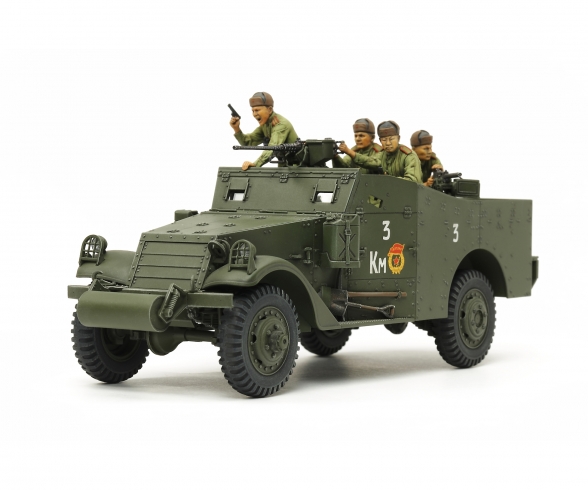 Quantity:
1
2
3
4
5
6
7
8
9
10
11
12
13
14
15
16
17
18
19
20
Delivery time 1-3 working days within Germany
This item can only be delivered to the following countries:
Germany, Austria, Portugal, Netherlands, Hungary
Article number: 300035363
Product: 1:35 US M3A1 Scout Car

This is a scale model replica of the M3A1 Scout Car. It promises to be a great stand-alone model or make for an essential diorama piece in a bigger modeling project. Around 21,000 of the actual car were built, a vital cog in the setup of U.S. forces and those Allies (Britain, Soviet Union, Free France, China and more) who received it under "lend-lease." Lightly protected with mainly 6.4mm armor, with a top road speed of 80km/h, it had one 12.7mm and two 7.62mm machine guns, could seat six in addition to a driver and commander, and was often deployed in recon and command car roles, in North Africa, Sicily, and on the Eastern Front.


Warning! Not suitable for children under 14 years.
Features:
• 1/35 scale plastic model assembly kit. Length: 161mm.
• Multi-piece depictions of front un-ditching roller, and crew
area machine guns (M2 x1 and M1919 x1).
• Interior features separate parts for shift, transfer case and
parking brake levers, plus a detailed dash.
• Armor side door and windshield covers can be depicted
deployed or not.
• Louvers on front engine grille can be assembled as open or closed.
• Detailed underside with depictions of leaf spring suspension,
prop shaft, differentials, leaf springs and exhaust.
• Comes with one U.S. (invasion of Sicily) and two Soviet marking
options.
• Includes 5 figures in Red Army Winter attire: helmeted driver in
tanker overalls; pistol-wielding commander with choice of ushanka or
regulation headgear; two gunners and one seated soldier.
• Marking Options: Red Army 3rd Guards Tank Army,
Eastern Germany, April 1945. Red Army, Unit unknown, Prague,
Spring 1945. U.S. Army 8th Armored Reconnaissance Battalion,
2nd Armored Division, Sicily, 1943