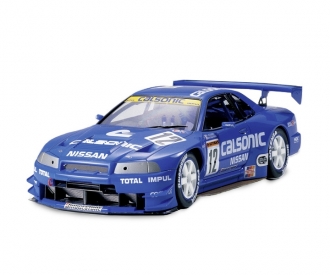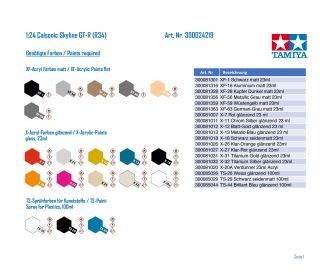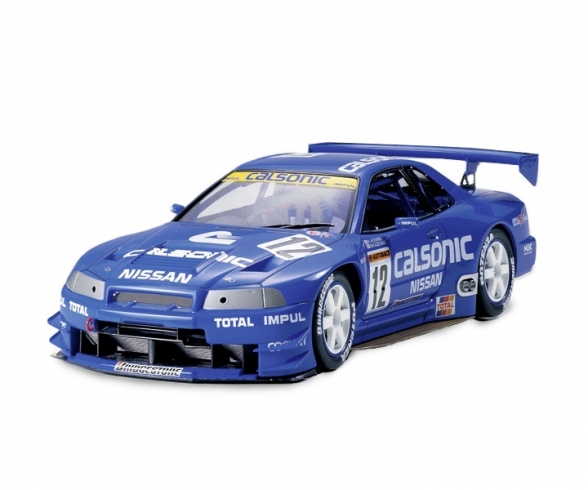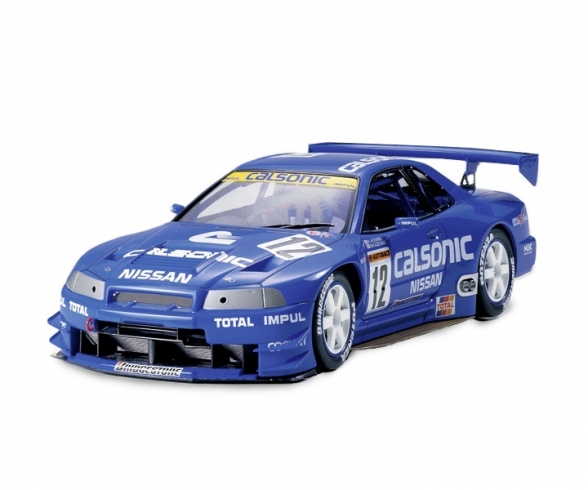 Quantity:
1
2
3
4
5
6
7
8
9
10
11
12
13
14
15
16
17
18
19
20
21
22
23
24
25
26
27
28
29
30
Delivery time 1-3 working days within Germany
This item can only be delivered to the following countries:
Germany, Austria, Portugal, Netherlands, Hungary
Article number: 300024219
Product: 1:24 Calsonic Skyline GT-R (R34)

The unrivaled Nissan Skyline GT-R of the 1970's Japanese touring car races valiantly returned to the race circuit in 1990. Equipped with 2.6l, inline 6-cylinder twin turbo engines, two R32 Skyline GT-R's brilliantly triumphed in all six races. Particularly impressive was the bright blue Calsonic Skyline, which achieved five of the six victories to take the series championship.
In 1993, the Calsonic Skyline was converted into a GT machine and brought out for the All Japan GT Championships, where it took top honors for three years running. From the middle of the 1995 season, the R33 version of the Skyline GT-R was brought out. The R33 was based on the 4WD production car, but was instead equipped with rear wheel drive. For the 1999 All Japan GT Championships, Nissan brought out a new machine, the R34. Compared to its predecessor, the R33, the R34 was constructed more compactly, with a narrow wheelbase. It was developed to take advantage of the reinforced chassis used on the production model brought out in January of that year. Except for the roof, the body was completely remade in carbon fiber and equipped with a large, curved wing on the rear- just one example of its aerodynamic and stylish form.
Undergoing constant improvements since 1990, the inline, 6-cylinder DOHC twin turbo engine of the R34 is maximized with a 6-speed sequential transmission and rear wheel drive. The latest incarnation of the Skyline GT-R, the R34, promises to add more GT Championship Titles to Nissan's illustrious racing history.


Calsonic GT-R (R34)

Frequently bought together
Frequently bought together