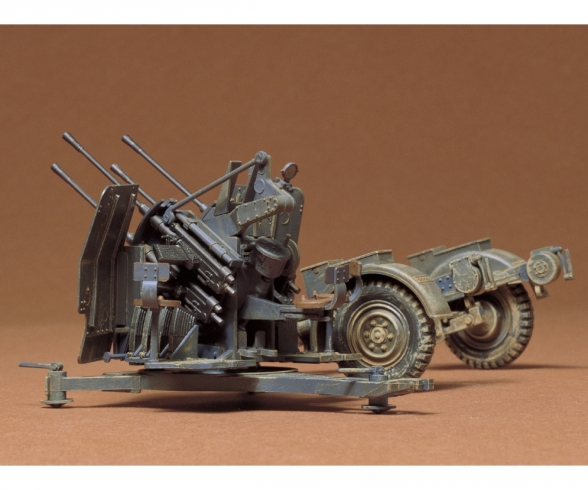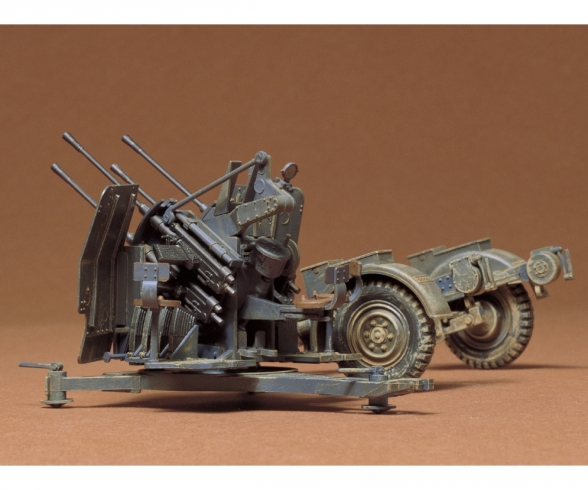 This item can only be delivered to the following countries: Germany, Austria, Portugal, Netherlands, Hungary
Article number: 300035091
Product: 1:35 Ger. 20mm Flakvierling 38

Shooting an impressive 600 rounds per minute and greatly feared by Allied pilots was the German 20mm Flakvierling 38 MITSd.Ah.52 which is now recreated as a plastic assembly model kit. Although its purpose was to provide aerial defense against Allied aircraft attack from a grounded position, it was also seen used with trucks and other land vehicles as well on warships. Features of the model including the skyward aimed gun barrels, ammunition cartridges, operating handles, pedals etc. have all been realistically reproduced. The gun barrels along with its gun sight offer elevation and traverse. Also included with the set is a trailer to allow you the choice of assembling the Flakvierling 38 in transport or being fired.
Ger. 2cm Flakvierling 38