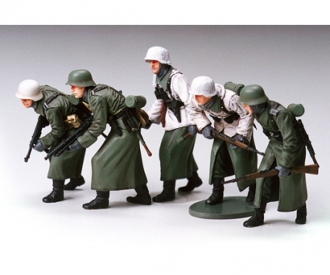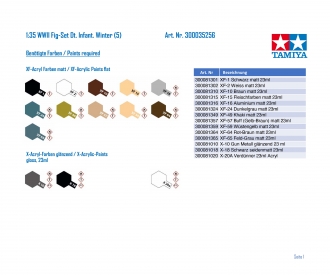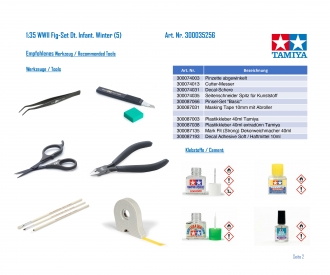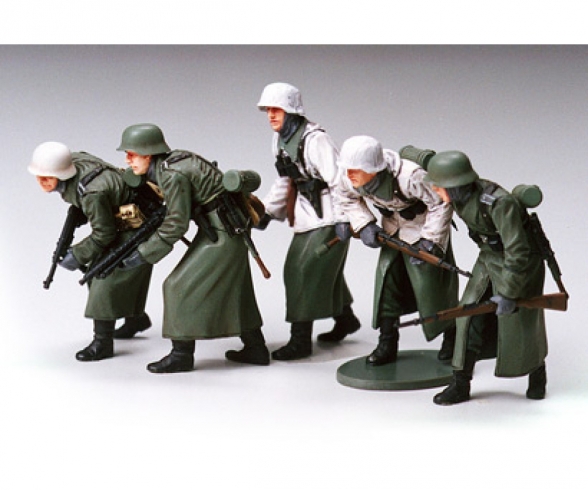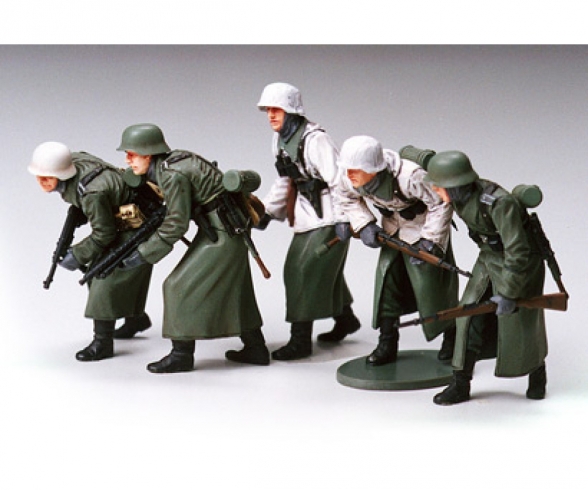 1:35 WWII Fig-Set Ger.Infant. Winter (5)
Article number: 300035256
Age recommendation: from 14 years
We will notify you by email as soon as this item is available again.
This item can only be delivered to the following countries:
Germany, Austria, Portugal, Netherlands, Hungary
Article number: 300035256
Product: 1:35 WWII Fig-Set Ger.Infant. Winter (5)

In a crouched position, these soldiers are very cautious of their surroundings while pushing forward following a tank. Such a tense frontline scene can now be displayed with this plastic assembly model set which includes five German soldier figures wearing winter uniforms, cotton-made smocks, and realistically reproduced winter overcoats seen during the middle stages of WWII. The noncommissioned officers are depicted carrying weapons such as an MP40 submachine gun and rifles and standing in lower poses than their field commander who has a Walther P38 and a grenade in each hand.

Set includes five figures.
Warning! Not suitable for children under 14 years.