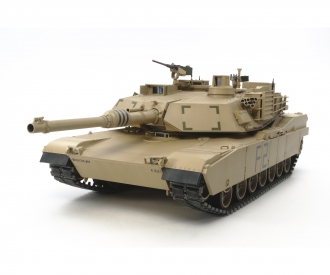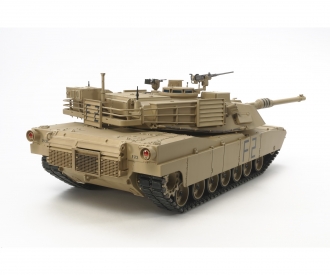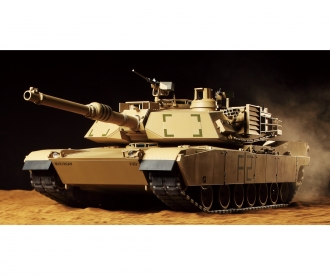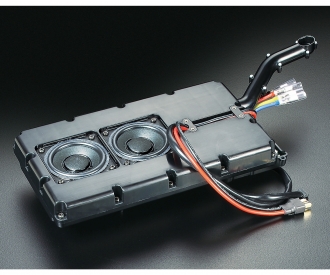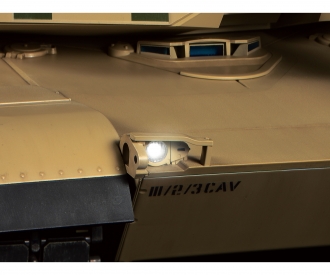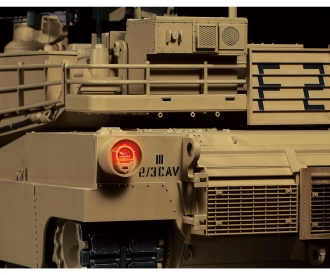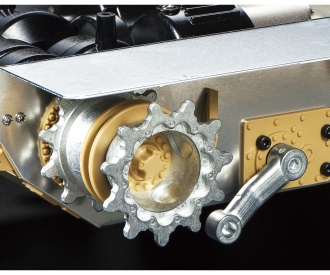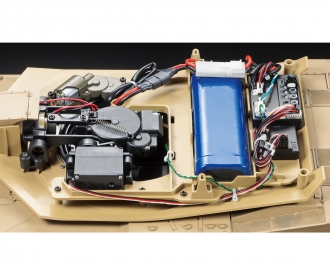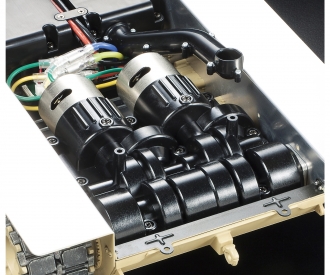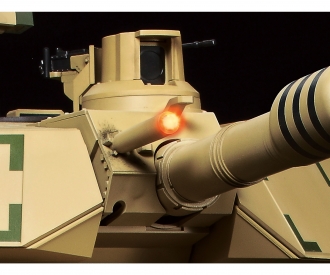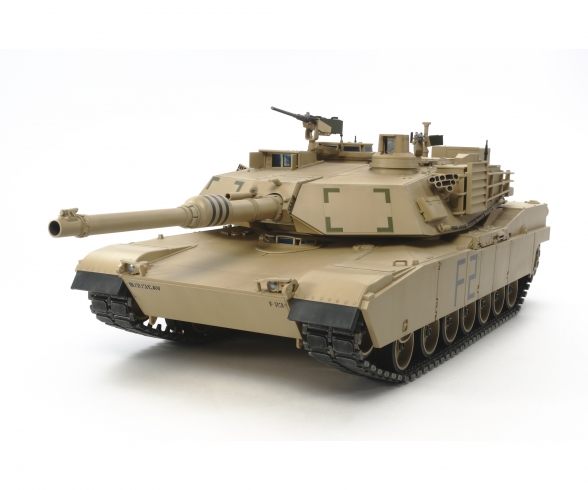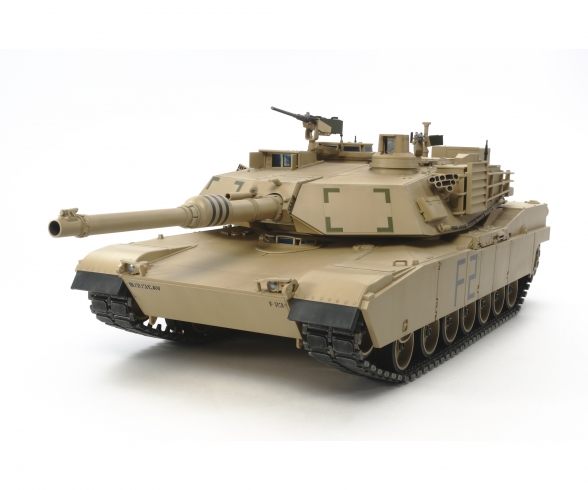 1:16 RC US MBT M1A2 Abrams Full Option
Article number: 300056041
Age recommendation: from 14 years
€1,100.00
incl. VAT
free shipping
(within the EU)
We will notify you by email as soon as this item is available again.
This item can only be delivered to the following countries:
Germany, Austria, Portugal, Netherlands, Hungary
Article number: 300056041 Product: 1:16 RC US MBT M1A2 Abrams Full Option
The latest super-realistic model in the 1/16 scale R/C Big Tank Series recreates that modern day U.S. stalwart, the M1A2 Abrams. The Abrams has been around since the early 1980s, with constant upgrades to ensure that it stays at the cutting edge of military technology. M1A2s were introduced from 1992, developed to be chock full of front-line technology and bring the M1 into the digital age. They featured depleted uranium armor, a modified commander's cupola and more, and saw action in the conflict in Iraq in 2003.
About the Model
• This is a 1/16 scale R/C model assembly kit. Length: 615mm, width: 231mm, height: 190mm.
• Expertly recreated angular Abrams form includes depictions of anti-slip surface textures.
• The chassis is powered by a gearbox with Type 540 motors and features metal parts such as lower hull, suspension arms, drive sprockets and more, for excellent durability.
• Aluminum gun barrel has traverse and elevation/depression movement, thanks to a servo and Type 130 motor.
• Multi-Function Unit is made up of turret and vehicle control units. It allows control of various movements via separately sold transmitter. These include turret rotation and gun elevation. It also ensures that a range of realistic sound and light effects (headlights, taillights, barrel flash) are paired with model actions.
• Gun barrel control system can train the main gun in a single direction, which it remains pointed in even as the tank moves or climbs, and the turret rotates.
• The included dual speaker offers highly realistic sounds.
• Durable resin pre-assembled tracks feature metal pins and connectors.
• Compatible with the Battle System (Item 53447) for fun and interactive battles with friends!
• Requires a 4-channel transmitter with self-neutral function, battery pack and transmitter batteries.
Warning! Not suitable for children under 14 years.