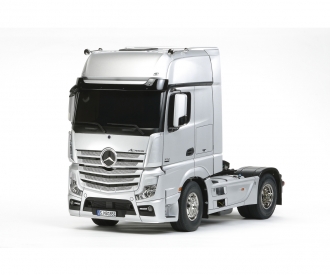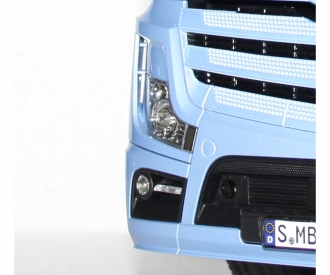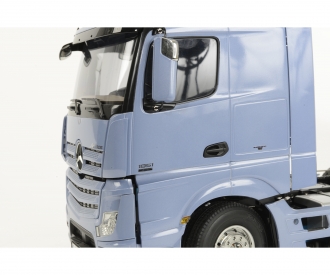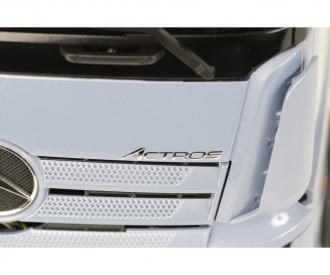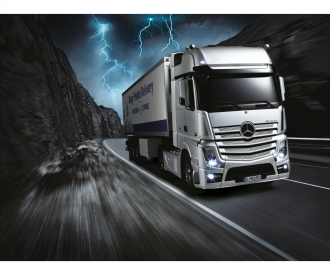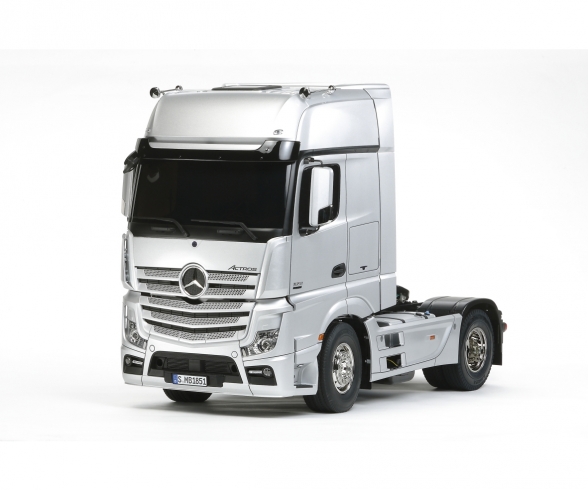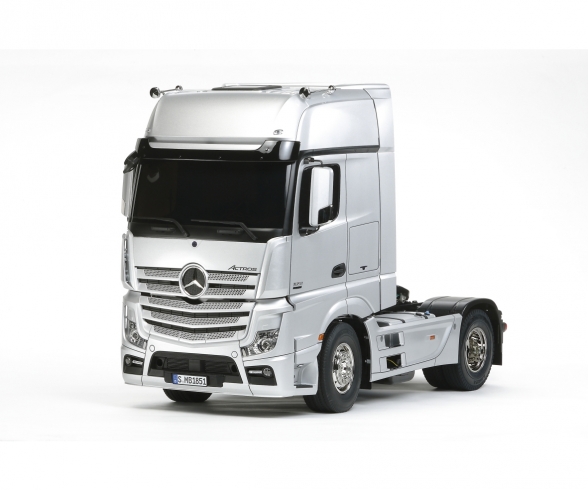 1:14 RC Mercedes B. Actros1851 GigaSpace
Article number: 300056335
Age recommendation: from 14 years
€465.00
incl. VAT
free shipping
(within the EU)
We will notify you by email as soon as this item is available again.
This item can only be delivered to the following countries:
Germany, Austria, Portugal, Netherlands, Hungary
Article number: 300056335 Product: 1/14 RC Mercedes Benz Actros 1851 GigaSpace
The 2012 Truck of the Year award-winning Actros series is the flagship of the worlds leading truck manufacturer, Daimler. Its latest installment, the rear-wheel drive Actros 1851 GigaSpace runs on a 12.8-liter 6-cylinder turbo-charged engine generating 510hp and is used for long-distance haulage, heavy duty distribution haulage, construction haulage and so on.
The Tamiya 1/14 scale R/C kit faithfully captures all the detail of the full size rig using ABS plastic for the body parts and a 3-speed, shift on the fly working transmission.

Warning! Not suitable for children under 14 years.
Technical data :
- Length: 458mm, Width: 195mm, Height: 305mm.
- Ladder frame chassis can be linked with a semi-trailer via coupler.
- Highly-realistic suspension recreated with metal leaf springs and friction dampers.
- Built-in differential gears enable smooth cornering.
- LEDs can be used to accurately recreate the truck?s front and rear lights. (Sold Separately)
- Float-mounted die-cast front axle and reinforced resin rear axle.