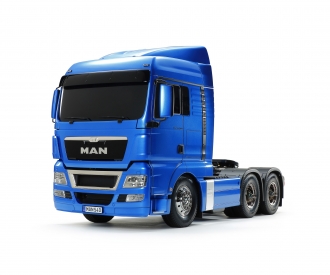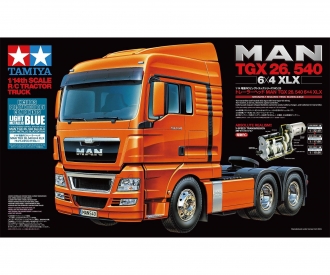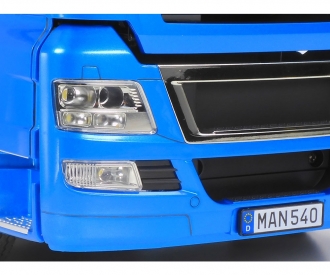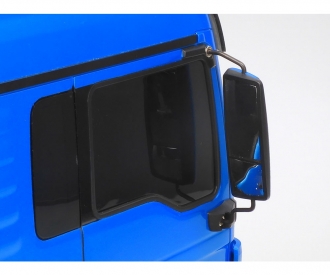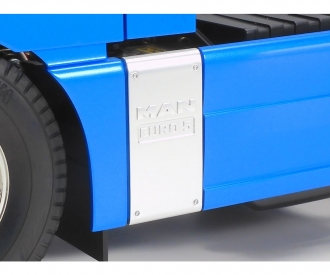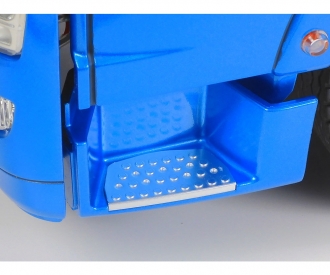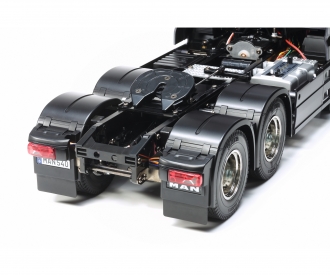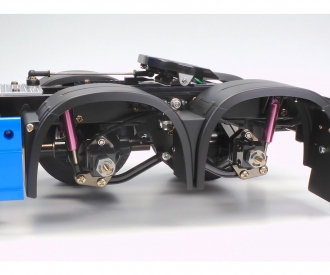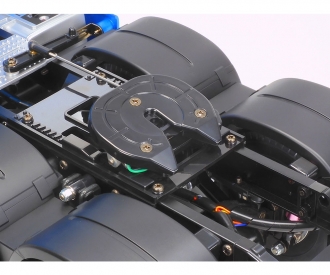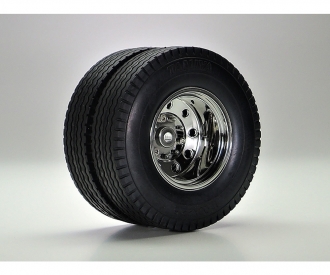 1:14 RC MAN TGX 26.540 LightMet. Blue PP
Article number: 300056370
Age recommendation: from 14 years
€520.00
incl. VAT
free shipping
(within the EU)
Quantity:
1
2
3
4
5
6
7
8
9
10
11
12
13
14
15
16
17
18
19
20
21
22
23
24
25
26
27
28
29
30
Delivery time 1-3 working days within Germany
This item can only be delivered to the following countries:
Germany, Austria, Portugal, Netherlands, Hungary
Article number: 300056370
Product: 1/14 MAN TGX 26.540 6x4 Light Blue Edition

This is a color variation of the R/C Man TGX 26.540 6x4 XLX (original: Item 56325) which depicts a vehicle produced by MAN Company and awarded "The 2008 Truck of the Year." This model is great for those without the time or confidence to apply a paint job to their kit, as cab parts molded in blue are pre-painted in TS-54 Light Metallic Blue and given a urethane coating for a beautiful, lasting finish.

- This is a 1/14 scale R/C model assembly kit. Length: 526mm, width: 193mm, height: 301mm.
- The form of the TGX 26.540 6x4 XLX is captured in style.
- Cab, F, H, K, M and CC parts are molded in blue and pre-painted in Light Metallic Blue (TS-54), with a urethane top coat for a stunning finish.
- The ladder frame chassis features aluminum channels, suspension with metal leaf springs and friction dampers, and rear axles equipped with differentials.
- 3-speed transmission can be controlled to allow gear shifts via 4ch R/C transmitter.
- Just like the actual vehicle, this model comes with large-sized curved side mirrors that feature two mirror surfaces.Both rear axles are equipped with differentials.
- Metal-plated parts are included to depict the MAN EURO 5 engraving and right/left step plates.
- Metal transfers also recreate the MAN logo/Lion emblem on the front grille and TGX 26.540 logos on both doors respectively.
- *Multi Function Control Unit (MFC-03, sold separately) offers light, sound, and vibration operation. Built_in ESC allows a low-speed driving to enable connection to a trailer.