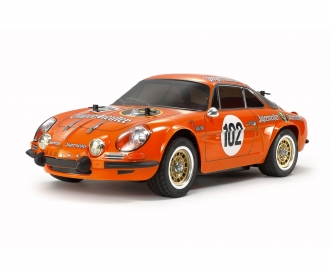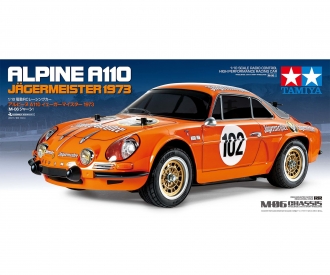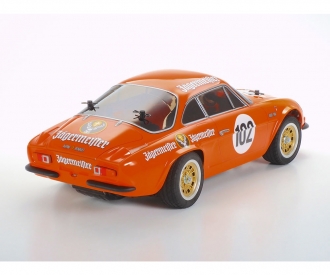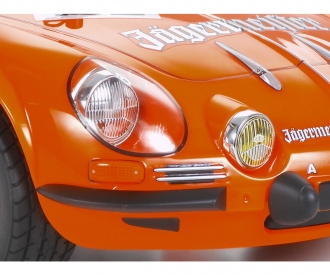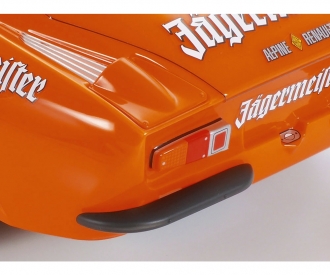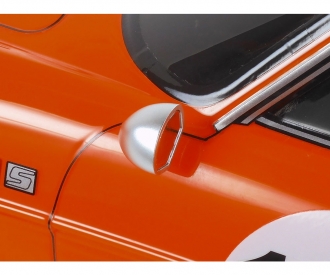 https://video.simba-dickie.com/embed/de/300058708_tamiya_renault_alpine/?autoplay=1&quality=720p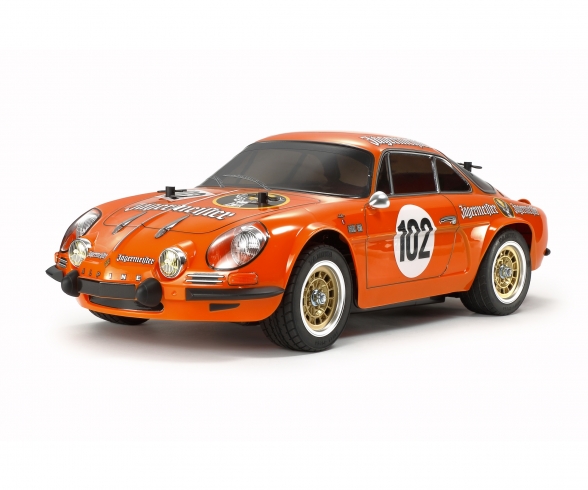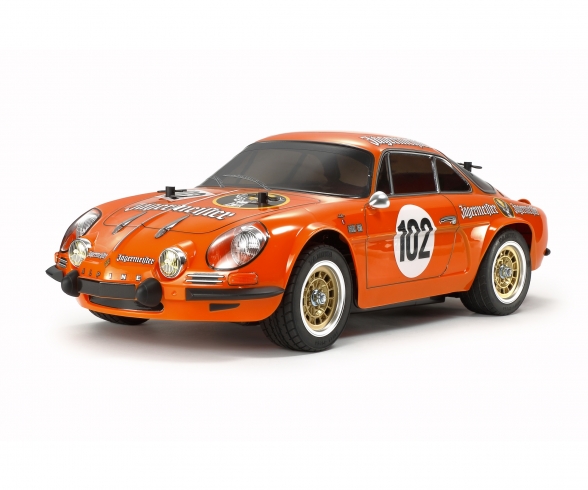 1:10 RC Renault Alpine A110 Jägerm. M-06
Article number: 300058708
Age recommendation: from 14 years
€165.00
incl. VAT
free shipping
(within the EU)
Quantity:
1
2
3
4
5
6
7
8
9
10
11
12
13
14
15
16
17
18
19
20
21
22
23
24
25
26
27
28
29
30
Delivery time 1-3 working days within Germany
This item can only be delivered to the following countries:
Germany, Austria, Portugal, Netherlands, Hungary
Art.Nr.: 300058708
Art.bezeichnung: 1:10 RC Renault Alpine A110 Jägerm. M-06

TAMIYA präsentiert den legendären Renault Alpine nun auch in einer unverwechselbaren Jägermeister Version als RC Modell auf dem M-06 M-Chassis.
Der Alpine A110 war ein kompakter französischer Sportwagen mit einer Glasfaserkarosserie und Heckantrieb. Gebaut wurde der Alpine von 1963 bis 1977 und der A110 krönte diese Serie 1971 mit dem Sieg bei der Rally Monte Carlo. 1973 wurde der A110 Rally Weltmeister und diese spezielle Jägermeister Version fuhr später in Deutschland Rennen.<br /
Das TAMIYA Modell basiert auf dem M-06 Chassis mit Heckantrieb. Angetrieben wird er von einem 540er Elektromotor und für das Modell sind zahlreiche Tuningteile erhältlich.
Die Karosserie ist aus durchsichtigem Polycarbonat und muss noch lackiert werden.

Benötigtes Zubehör: Fernsteuerung mit Empfänger, Lenkservo, Akkupack, Ladegerät, Farbe für Karosserie


2WD Bausatzmodell, M-06 Chassis,
Elekt. Fahrtregler, 540er Elektro-
motor, Polycarbonat-Karosserie mit
Anbauteilen, Profilreifen,Federbeine,
Einzelradaufhängung, Rahmenchassis,
Radstand 239mm, Anleitung

ACHTUNG!
Bevor Sie mit dem Zusammenbau beginnen, sollten Sie alle Anweisungen gelesen und verstanden haben. Falls ein Kind das Modell zusammenbaut, sollte ein beaufsichtigender Erwachsener die Bauanleitung ebenfalls gelesen haben.
Beim Zusammenbau des Bausatzes werden Werkzeuge einschließlich Messer verwendet. Zur Vermeidung von Verletzungen ist gesonderte Vorsicht angebracht.
Falls beim Zusammenbau Schwierigkeiten auftreten, fragen Sie einen Erwachsenen, der die Arbeiten überwacht oder einen Modellbauer mit RC Erfahrungen bzw. Fachhändler.
Werkzeuge jeweils nur zweckbestimmt einsetzen. Bei fehlerhafter Anwendung besteht Verletzungsgefahr.
Wenn Sie Farben und/oder Kleber verwenden (nicht im Bausatz enthalten), beachten und befolgen Sie die dort beiliegenden Anweisungen.
Bausatz von kleinen Kindern fernhalten. Verhüten Sie, dass Kinder irgendwelche Bauteile in den Mund nehmen oder Plastiktüten über den Kopf ziehen.


- Bausatzmodell im Maßstab 1/10
- Länge: 395mm, Breite: 168mm, Höhe: 121mm
- Originalgetreue Nachbildung der Renault Alpine Karosserie aus 1.0mm Polycarbonat
- Separate Anbauteile: Spiegel, Lichteinsätze
- M-06 Chassis mit Heckmotor
- 210mm Radstand
- kräftiger 540er Motor
- ABS Felgen im Retro Design mit 60D Radial Reifen
- inkl. Fahrtenregler
- viele Tuningteile optional erhältlich