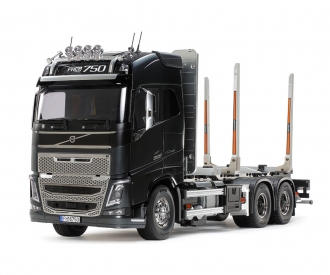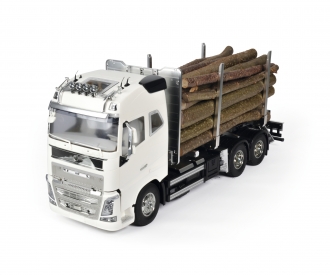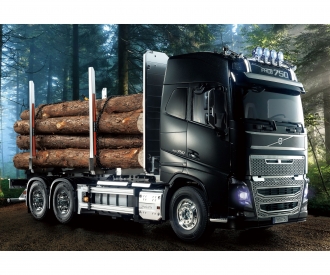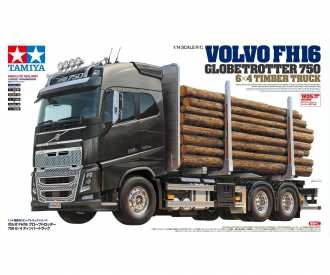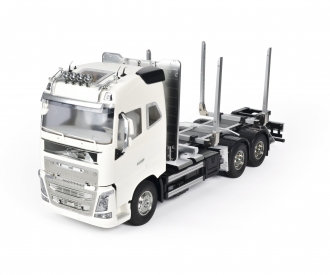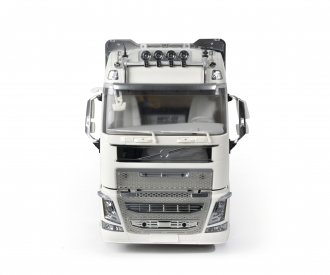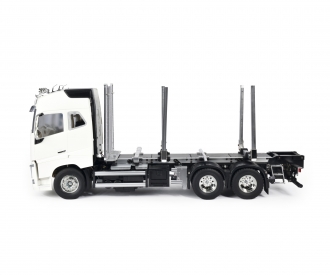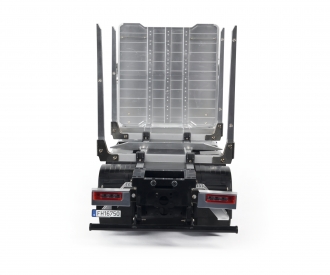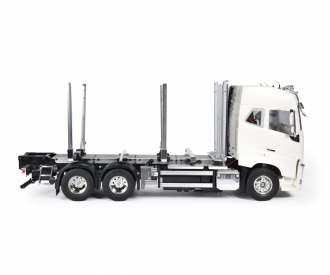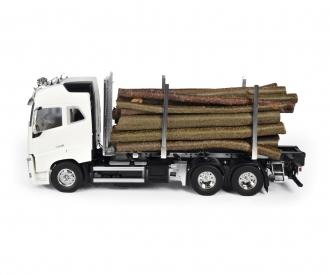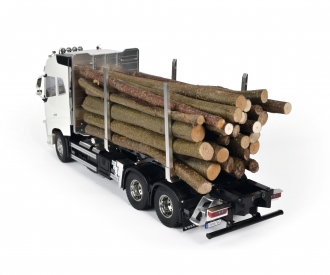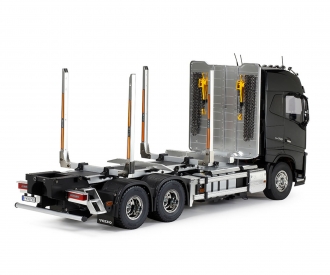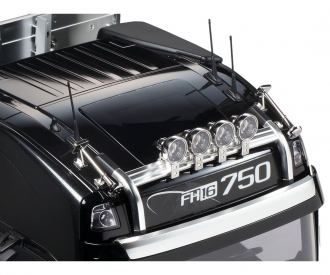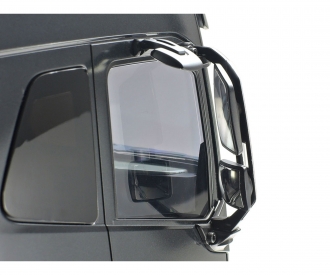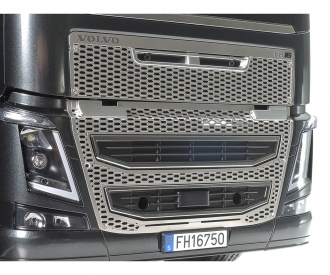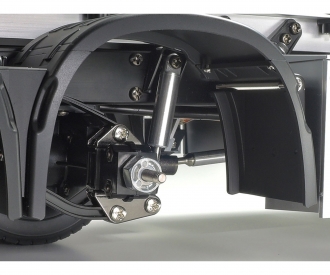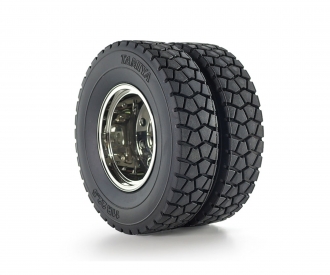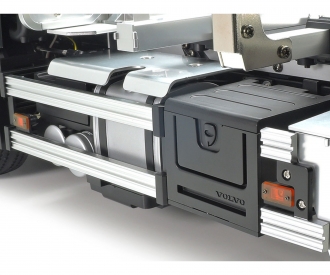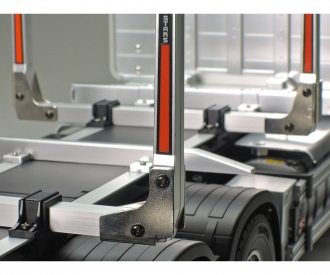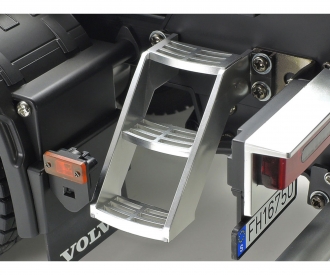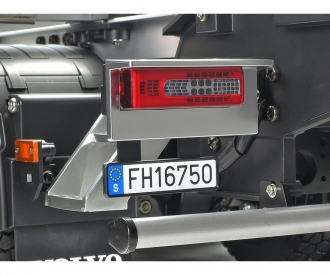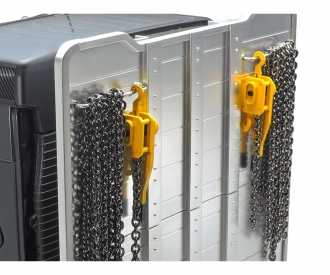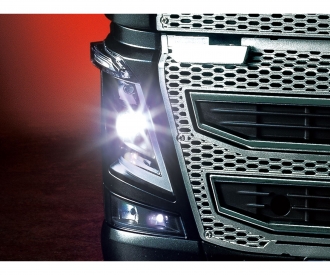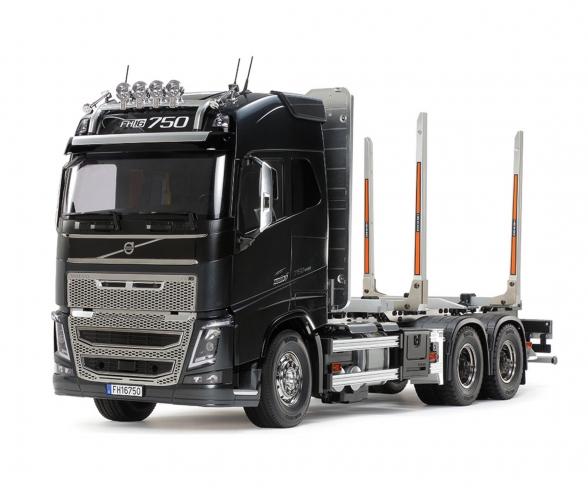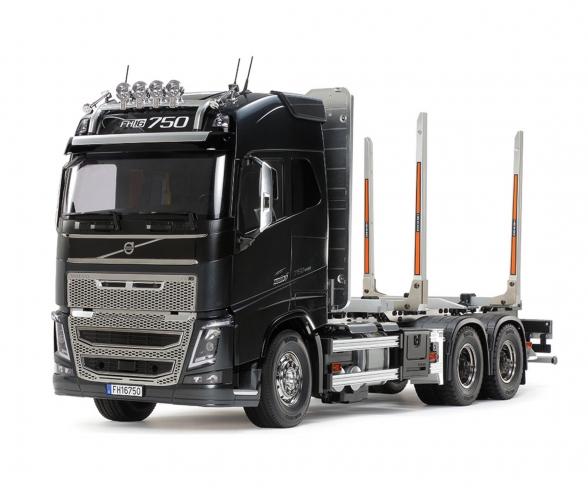 €680.00
incl. VAT
free shipping
(within the EU)
Quantity:
1
2
3
4
5
6
7
8
9
10
11
12
13
14
15
16
17
18
19
20
21
22
23
24
25
26
27
28
29
30
Delivery time 1-3 working days within Germany
This item can only be delivered to the following countries:
Germany, Austria, Portugal, Netherlands, Hungary
Article number: 300056360 Product: FH16 Timber Truck
The stable of Tamiya 1/14 scale R/C trucks welcomes a new type in this assembly kit model of a timber truck with long rear bed featuring distinctive frame and stakes for carrying logs. The model depicts the Volvo FH16 Globetrotter, a 750hp 16.1-liter turbocharged engine powered truck from the Swedish company's flagship FH Series that underwent a full model change in 2012.
About the Model
• This is a 1/14 scale R/C tractor truck model assembly kit. Length: 733mm, width: 194mm, height: 306mm.
• The highly accurate body captures the FH16 Globetrotter form, with stainless steel photo-etched front grille, and cab interior details.
• Depictions of stakes (these are fixed to the model for safety purposes) and cab rear headboard use a durable combination of resin and metal.
• Assembly type 3-speed transmission allows gear changes via separately available 4-channel transmitter.
• Ladder frame features aluminum side channels with resin cross members.
• Power from the front-mounted motor is delivered to rear axles via propeller shaft. A built-in differential gear on each axle enables smooth cornering.
• Highly-realistic suspension utilizes metal leaf springs and friction dampers. The model enjoys easy driving thanks to the float-mounted die-cast front and reinforced resin rear axles.
• TR Mighty Tuned motor (35T) provides plenty of power, even when driving with loads.
• Printable templates for the creation of paper craft logs (for display only, not recommended for use when the model is driven) will be provided to agents, and available for download from www.tamiya.com.
• LED cables in Multi-Function Control (MFC) units are not compatible with this model. Customers will need to purchase separately available longer-cabled LEDs (Items 56549-56551) if using MFCs.
• Compatible option parts (TROP) include Items 56523, 56531, 56532, 56538 and 56548.
Warning! Not suitable for children under 14 years.
Technical Details:
• 1/14 Scale Model kit
• Dims: Length 733mm, Width 194mm, Height 306mm
• Realistic ABS body replica of the Volvo FH16 with numerous add-on parts such as grille and cabin interior parts photo-etched
• Stakes and tailgate are made of a combination of reinforced plastic and metal parts.
• Power transmission from the motor to the two driven rear axles is via a metal propeller shaft.
• 2 metal differentials on the rear axles make tight cornering easier
• Faithful replica of the suspension (metal leaf springs and friction dampers)
• Includes TR mighty-tuned motor (35T) for perfect power delivery to the two driven rear axles
• New rear tires with off-road tread
• 3-speed gearbox can be operated via an optional 4-channel remote control system
• Easily removable driver's cab (screwed, not tiltable)
• Highly detailed interior. The multifunction unit (not included) can be installed behind the seats.
• Recommended accessories: MFC-03 multifunction unit (300056523) for driving, lighting, and sound functions.
• Note: Optional accessories are LEDs with longer cables for this model, which are replaced by the standard LEDs in the MFC.
(LED red (2 LEDs) Ø3mm 300056549; LED white (2 LEDs) Ø3mm 300056550; LED yellow (1+1 LEDs) Ø 3mm 300056551)