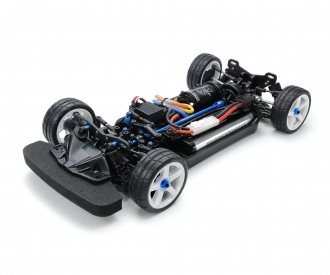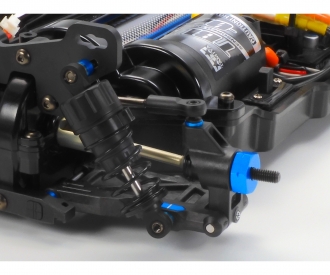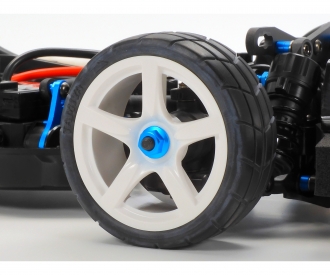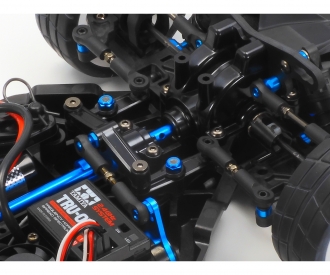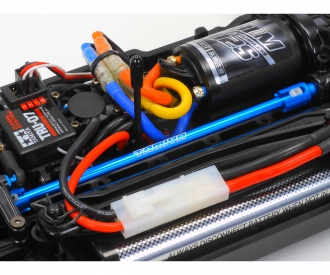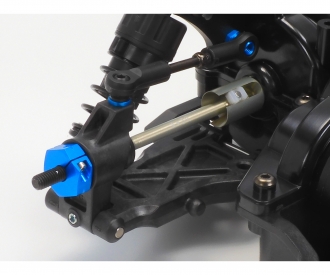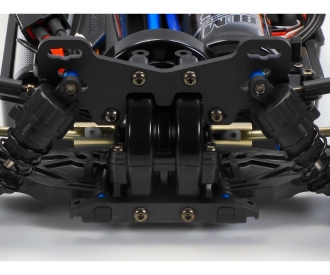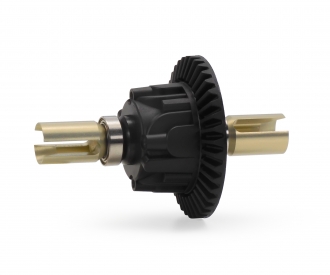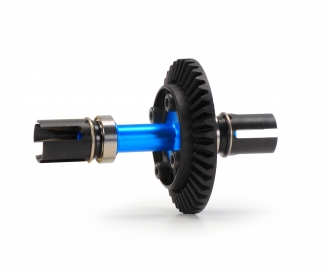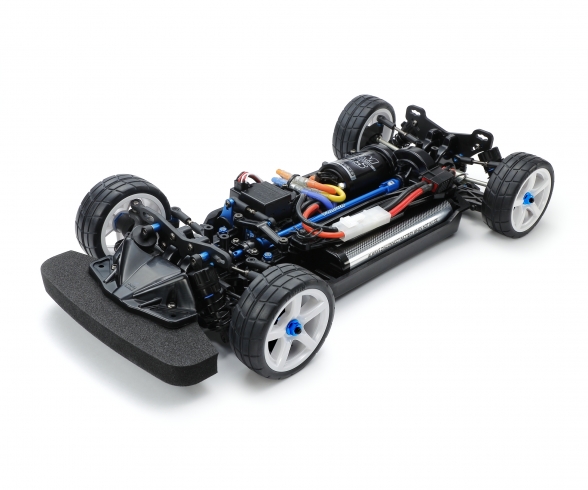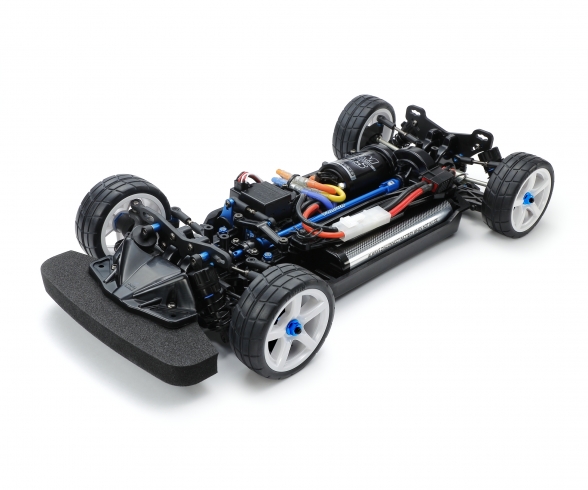 €340.00
incl. VAT
free shipping
(within the EU)
Quantity:
1
2
3
4
5
6
7
8
9
10
11
12
13
14
15
16
17
18
Delivery time 1-3 working days within Germany
This item can only be delivered to the following countries:
Germany, Austria, Portugal, Netherlands, Hungary
Article number: 300058710
Product: 1:10 RC TT-02 Type-SRX Chassis Kit

Tamiya is proud to welcome a new addition – TT-02 Type-SRX Chassis Kit - to the TT-02 Type-S Series which is popular among both beginners and race users. The TT-02 Type-SRX chassis kit is an upgraded version of the TT-02 Type-S Series with enhanced durability and performance for racing. This chassis kit uses Items 22049 and
22047 with updated parts. Also, parts included in this chassis kit are chosen (more cost-effective than buying each part) for users who want to learn setup before levelling up to middle class chassis.

Included Hop-up Option Parts:

Item 22054: 37mm Drive Shafts for Double Cardan Joint Shafts (2pcs.)
Item 22049: XV-02/TT-02 Oil Gear Differential Unit
Item 22047: XV-02/TT-02 Front Direct Coupling Set (39T)
Item 54981: 06 Module Hard Coated Aluminum Pinion Gear (27T)
Item 54886: TRF419 Suspension Upgrade Set
Item 54799: TT-02 Hi-Torque Servo Saver Set (w/Aluminum Horn)
Item 54501: TT-02 Aluminum Propeller Shaft
Item 54500: TT-02 High Speed Gear Set (68T)
Item 53823: Clamp Type Aluminum Wheel Hub (5mm Thick)
Item 53576: TRF Damper Oil Seal (4pcs.)
Item 42357: Cross Joints for Low Friction Assembly Universal Shafts
Item 42323: Short Ball Connector Nuts for TRF Dampers (8pcs.)
Item 42143: 4mm Aluminum Serrated Wheel Nut (4pcs./Blue)

Included:
4WD assembly Kit, TT-02 Chassis, fully ball bearings, 540er Torque-Tuned Motor, Option parts, Shaft driven, User Guide

WARNING!
Read carefully and fully understand the instructions before commencing assembly. A supervising adult should also read the instructions if a child assembles the model.
When assembling this kit, tools including knives are used. Extra care should be taken to avoid personal injury.
Read and follow the instructions supplied with paints and/or cement, if used (not included in kit).
Keep out of reach of small children. Children must not be allowed to put any parts in their mouths, or pull vinyl bags over their heads.


• This is a 1/10 scale R/C chassis assembly kit.
• Items 22049 (*1) and 22047 (*2) ensure ease of assembly and stable drivability.
*1: Diff. joint cups are lightweight aluminum, and give a weight reduction of 7.8g compared to Item 22049's
standard ones.
  *2: Direct cups are designed for this chassis kit for improved durability.
• This chassis kit features reliable 4-wheel independent double wishbone suspension from Item 42345 (1/10 R/C TRF420 Chassis Kit) for effective setup.
• Newly shaped propeller joints are compatible with swing shaft protectors, and these parts have plastic parts at joint sections of stainless pins and aluminum joints to limit wear of parts.<br / • Uses Item 22054 which allows stable steering and cornering for superior performance at races.
• Rear drive shafts are 39mm size which are specific for this chassis. These also have a hard coat to enhance durability and lubricity.
• High speed gears and 27T pinion gears (gear ratio: 6.55: 1) are included as the kit-standard parts.
• TT-02 hi-torque servo saver gives steering angle to limit damage of steering and servo. 
• Features full ball bearings.
• Comes with a carrying case dedicated for the TT-02 Type-SRX chassis.
• Please note that body, battery pack, motor, tires and R/C equipment are not included.

Frequently bought together
Frequently bought together