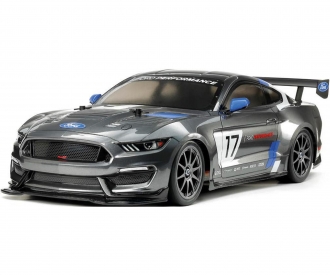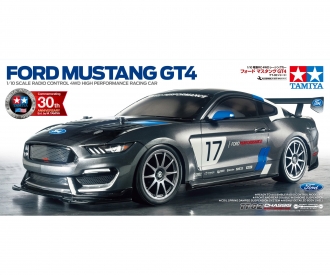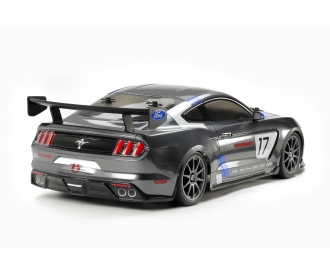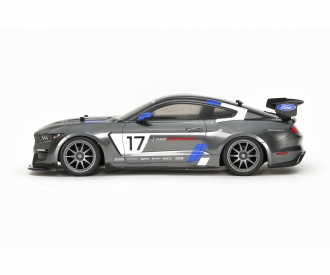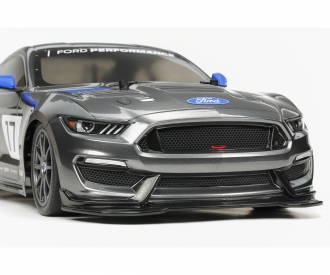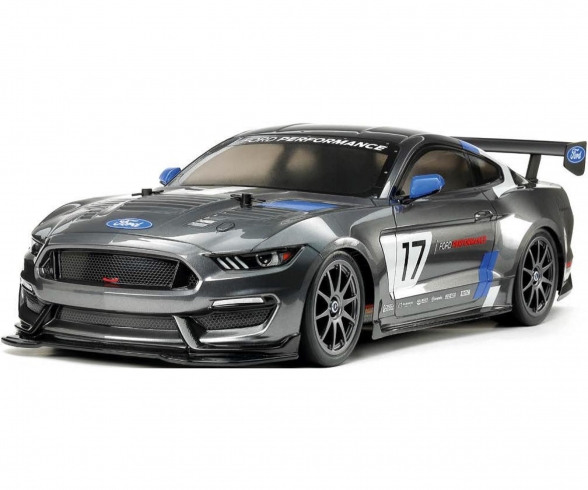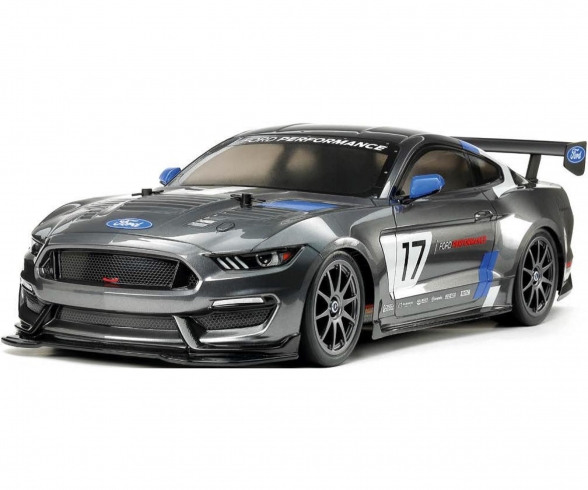 Quantity:
1
2
3
4
5
6
7
8
9
10
11
12
13
14
15
16
17
18
19
20
21
22
23
24
25
26
27
28
29
30
This item can only be delivered to the following countries: Germany, Austria, Portugal, Netherlands, Hungary
Article number: 30058664
Product: 1:10 RC Ford Mustang GT4 (TT-02)

Inspired by the Ford Shelby GT350R-C, the Ford Mustang GT4 was designed to compete in GT4 category racing across the world. Powered by a 5.2-liter V8, and sporting a 6-speed sequential paddle shift transmission, Multimatic suspension and aerodynamically refined body, the Mustang GT4 cuts a thrilling figure. Now, it makes a triumphant entrance into the Tamiya range of R/C models. The TT-02 chassis is adaptable and fun to
drive – a great choice to get started with R/C touring cars!

About the Model

• This is a 1/10 scale R/C model assembly kit. Length: 459mm.
• The muscular form is captured in polycarbonate, and was designed with access to the actual car's CAD data
for superb accuracy. Front and rear light cases are also molded in polycarbonate.
• Wheel arches are pre-cut out for a simpler body assembly experience.
• The beginner-friendly, highly adaptable TT-02 is a versatile and easy to maintain shaft-driven 4WD chassis.
• Separately molded plastic components depict rear wing and side mirrors.
• Racy 10-spoke wheels are molded in gun metal and paired with slick tires.
• Stickers are included to create an original livery, as are masking stickers for use when painting.
• An extensive TT-02 option parts line-up offers a number of opportunities to tune your car.